Now that summer is over, it's almost time to throw on a warm sweater, jump in the car, and enjoy watching the trees turn into beautiful hues of red, yellow, and orange. To help you make the most of the fall, we've compiled a list of five of the most gorgeous scenic autumn drives in the country. If you're curious about when the best time to hit the road is, refer to our handy fall foliage chart!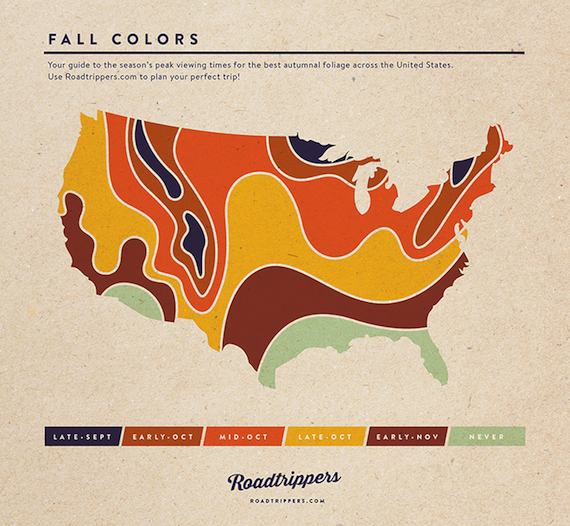 Beyond the beautiful tree-lined roads found on scenic autumn drives, this trip is also filled with amazing architecture. Meander along this route designed to thrill the senses, explore Frank Lloyd Wright iconic architecture, and get lost in the vibrant colors of the Wisconsin fall.
Spend an afternoon on a relaxing drive along New Jersey's Millstone Valley Scenic Route, with stops at two of the state's tranquil nature arboretums. This trip is absolutely perfect for soaking in the changing leaves on an brisk autumn weekend.
The trip from Washington, DC to Harpers Ferry in West Virginia is sure to please anyone looking to get out of the city and see the countryside. Be sure to take a detour to visit the Appalachian Trail Club along the way for a quick hike with a view of the Virginia mountains
Stunning foliage makes for amazing scenic autumn drives, and this drive along the Great Mississippi River doesn't disappoint. Experience the sites, sounds and flavors that helped to color Mark Twain's life and characters.
This leisurely drive passes through the heart of the White Mountains while traversing the flank of Mt. Kancamagus, filled with scenic areas and overlooks perfect for soaking in the deep reds of the fall foliage. Halfway through, be sure to stop off for seasonal refreshment from the local brewery!