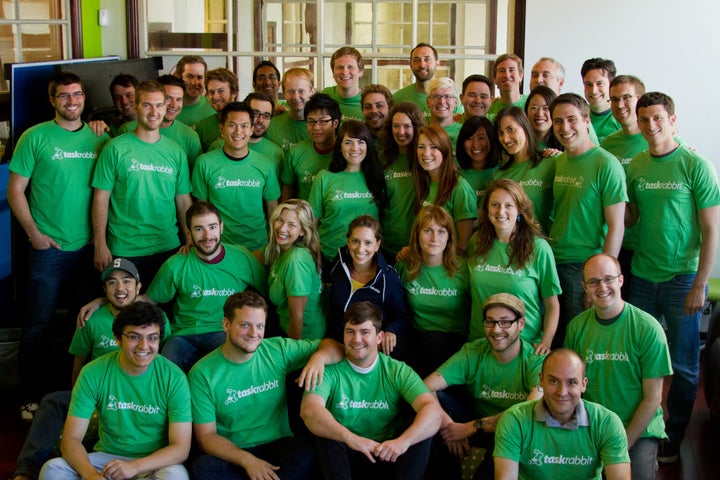 In February 2008, Leah Busque was headed out to dinner with her husband when she realized they were out of dog food. She had no idea that that simple need at that specific moment would eventually lead to her creating a business providing thousands of work opportunities. She registered for the domain name for TaskRabbit.com that night and four months later left her job as an IBM software engineer to start the San Francisco-based online tasks marketplace.
"How many other companies can say they've created over 4,000 jobs in the last 12 months?" said Busque. "To me, it's a staggering number for a startup of our size. That's what gets me really excited about the opportunity and the big picture."
Concierge and errand-running service startups have cropped up to provide quick gigs for people seeking supplemental income or extra spending money, including Exec, a task-management service offered as an employee perk; Agent Anything, in which college students complete tasks; and Zaarly, which attracted $1 million from investors, including actor Ashton Kutcher.
But though some of her 4,000 "taskrabbits" do run quick errands such as delivering groceries or dry cleaning, Busque is thinking beyond that -- she wants to create what she calls "micro-entrepreneurs." "The vision for TaskRabbit is to revolutionize the world's labor force," Busque said.
The labor force's prospects seem pretty grim, with the latest jobs report showing dismal job growth and an unemployment rate of 8.2 percent -- three years after the recession officially ended.
Whether a platform for freelance gigs can spark a jobs revolution remains to be seen. In the meantime, HuffPost Small Business caught up with Busque to discuss why part of the "jobs problem" may be how we define "jobs."
Can you explain your concept of micro-entrepreneurship?
We're at a point where people are starting to rethink and redefine what work means to them, and the typical 9-to-5 job that you work at for 40 hours a week and retire from after 30 years is an old way of thinking. This concept of micro-entrepreneurship is to get people the tools and resources to be their own bosses, and decide how much they want to work, how much they want to get paid and what skills they want to share.
How did the recession actually play into your success?
I incorporated and launched in September 2008, right when the stock market had crashed, the economy was in shambles and people were getting laid off left and right. I was surprised by who wanted to be taskrabbits -- lawyers, pharmacists, teachers, all who had just been laid off from typical full-time careers. When these people came to me, that's when it hit me just how much potential this tiny idea had.
So you know of people who are making a living doing this work full time?
We have seen that. For example, Chris in San Francisco got laid off from his job at Macy's and is now making about $5,000 per month doing handyman services full time, which used to be his hobby on the side. Another person we know doing this is Mark in Boston, who worked in construction and got laid off in 2008. On TaskRabbit, he started doing a lot of handyman-type jobs, and he has made the decision as the economy has improved not to go back to a full-time job but to continue being his own boss. We see folks in every market we've launched in who are doing this full time.
The key here is people embracing what they thought was a hobby or just something they like to do on the side -- whether that's handyman work, event planning or amateur photography -- and making that into their full-time work. It's really about empowering people to do what they love.
Have you seen more demand from people interested in this type of work vs. traditional jobs?
We have another 5,000 taskrabbits on a waitlist. We get emails from people every day asking when TaskRabbit is coming to their city, so we're working as fast we can to expand to more locations.
Do you think this shows an entrepreneurial solution to the jobs problem can be more efficient than a political solution?
I just know that in times of economic turmoil and downturns, we see entrepreneurs emerge, and it's happening now more than ever. I believe this is not just about TaskRabbit's platform, but it's about enabling thousands of entrepreneurs across this country to take the concept of work into their own hands and on their own terms.
Name: Leah Busque
Company: TaskRabbit
Age: 32
Location: San Francisco
Founded: 2008
Employees: 55
2012 Projected Revenue: Number of users has multiplied by 7 in the past year. Total funding to date is $25 million
Website: www.taskrabbit.com
Related
Before You Go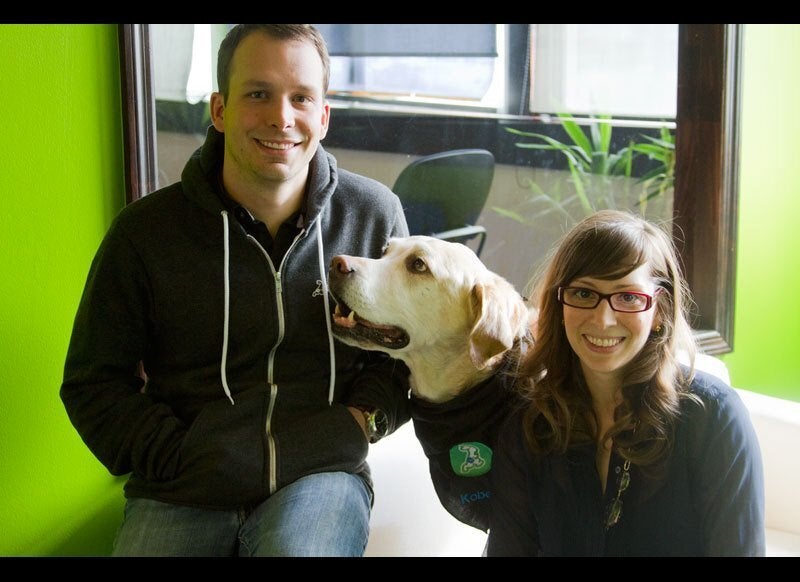 Leah Busque, Owner of TaskRabbit
Popular in the Community