For many women in America, the results of the 2016 election were difficult to process.
In a drawn-out campaign season where one of the dominant candidates regularly dismissed and insulted women, and was even found to have endorsed grabbing them "by the pussy" in a leaked tape, many felt hope that Democratic nominee Hillary Clinton would rise above the vitriol to take the nation's highest office.
That hope was captured in a piece by artist Leah Goren, who shared an image she'd finished days before Nov. 8. In the top half, we see a back view of Clinton, going over papers at an executive desk with binders, coffee and family photos at her side. Below it is a mirror image of a woman — this time an artist instead of a politician — surrounded by her own tools of the trade: scissors, paintbrushes, paper, paint. The words at the bottom read: "Inspired to be a woman at work today."
The image, Goren writes in her caption, was commissioned for the site A Cup of Jo, intended to be one of several illustrations celebrating Clinton's historic win. After Clinton's opponent Donald Trump secured the win Tuesday night, the image has taken on a different meaning.
"I drew this piece days before when I was so hopeful, thinking I would wake up today inspired to get to work under the leadership of a woman I so admire," Goren said in an email to The Huffington Post. "Instead I'm inspired today for different reasons ― we will continue to come together as women, work even harder, and lift each other up."
Regardless of the election's outcome, Clinton's qualifications and preparedness are an inspiration to the many women who, after waking up in a nation where President-elect Trump will one day take office, will continue to do the hard and necessary work.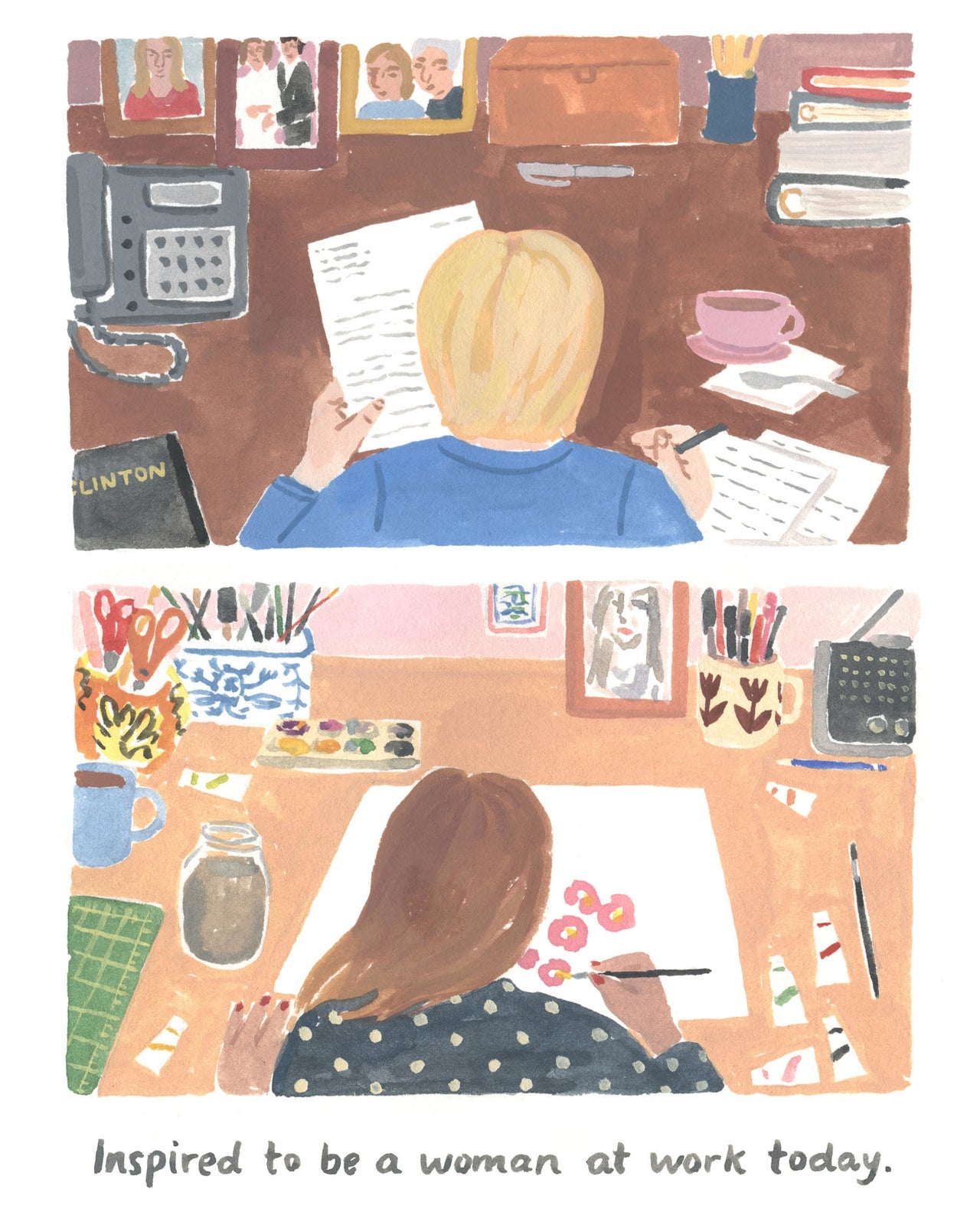 Related
Before You Go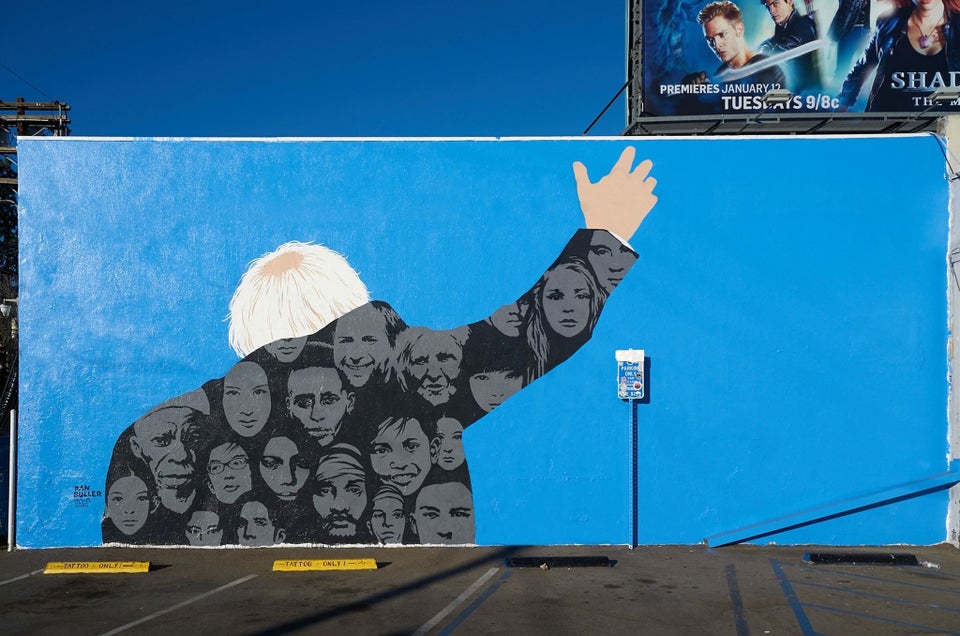 Art of a Political Revolution
Popular in the Community