WASHINGTON ― In 2013, Leah Phifer was, like hundreds of thousands of other federal workers, furloughed without pay because of a government shutdown that lasted 16 days. 
An employee with the Department of Homeland Security, Phifer had second thoughts about her dream of pursuing a career in public service. She was in the process of buying her first house when the shutdown hit, and she didn't know how long it would continue ― and when she would finally get paid again. She had to retract her mortgage application and lost the house that she really wanted. 
When HuffPost spoke to her at that time, she was frustrated and seriously thinking about changing her plans. 
"I have student loans to pay back. I want to buy a house. I want a life that doesn't include biannual panic attacks over arbitrarily losing my job. So you asked if I'm considering leaving public service," she said. "In this climate, I ask you: How could I consider staying?"
Phifer did stick it out in government a few years, moving on to a job at the FBI. But in May, three days after President Donald Trump fired her boss, FBI Director James Comey, she quit. 
Now, Phifer is hoping to be part of the solution to the dysfunction.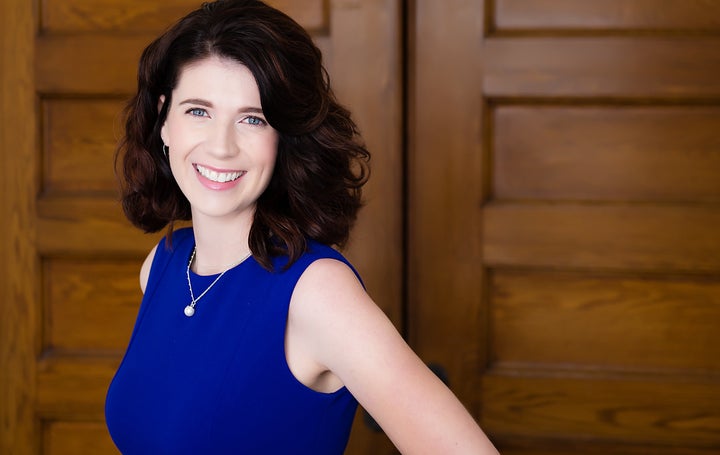 Phifer, 33, is running for Congress in Minnesota's 8th District, challenging Rep. Rick Nolan (D) for their party's nomination. On Monday, she said it was disappointing that so many federal workers were once again stuck in the middle of Congress' problems. 
"It really takes a huge toll on our public servants and people's willingness to go into public service when their livelihood is treated as expendable," Phifer said.
Part of the wave of Democratic women who rose up after Trump's election to run for office, Phifer was recently featured on the cover of Time magazine with others in the movement.
"Sometimes you feel alone in your district. You're one of 435 races across the nation. It can sometimes feel like you're going up against this machine," Phifer told HuffPost. "But when you see yourself amongst a sea of other first-time female candidates, you don't feel so alone. And you know that you're in amazing company. So it was really, really inspiring."
"I firmly believe that I wouldn't be running right now if it had gone a different way. If Hillary Clinton had been elected president, I would still be with the FBI," she added. "But I feel so strongly that the policies that President Trump is pushing, like travel bans and border walls, are not what keeps us safe."
The most recent government shutdown lasted just three days, far shorter than the one Phifer went through in 2013. But the measure Congress approved provides funding only until Feb. 8, so there's a chance the government could shut down again, especially if Democrats don't believe that Senate Majority Leader Mitch McConnell (R-Ky.) has kept his end of the deal by holding a vote on an immigration bill to protect the young undocumented immigrants known as Dreamers. 
For many federal workers, this ongoing uncertainty over whether the government may shut down is the new normal. While Trump and his administration are part of the problem, Phifer said they're not completely to blame. 
"They're just a symptom of the overall problem, which has been occurring for many years now," she said. "And that is just general gridlock and dysfunction in Congress. I do believe that the next generation of leaders will be able to overcome that."