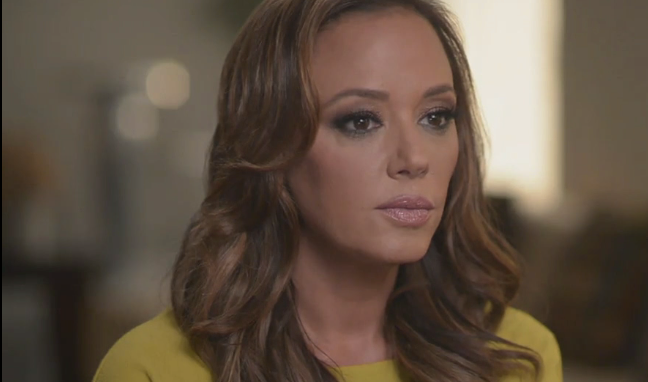 Leah Remini's "20/20" interview is shaping up to be quite the Scientology exposé. Remini, who was introduced to the church at a young age, is perhaps the most famous member to defect from the controversial religion. 
In the newest clip, Remini reveals how Scientology places a special importance on the role of children within its hierarchical structure. 
"Because Scientologists view children as spiritual beings, you're not treated as a kid," Remini shared with ABC News' Dan Harris. "You're given a lot of responsibility, your ego becomes extremely inflated." 
When Remini was 9 years old, her mother brought her into the faith and "put her on course" to contribute to the religion's collective goal of saving the planet.
The actress, who releases her tell-all memoir Troublemaker next month, wanted to impress upon audiences what it takes to leave a religion like Scientology. 
"The decision to leave is you are giving up everything you have ever known and everything you have worked for your whole life," she revealed. "I feel that people need to understand, this has been my whole life. I want them to understand how it happens."
Remini discussed the ramifications of her defection with Andy Cohen on "Watch What Happens Live" earlier this year and admitted that she was surprised by the outpouring of support she's received.
Remini's full "20/20" interview airs Friday at 10 p.m. EST on ABC.
PHOTO GALLERY
Celebrity News & Photos
REAL LIFE. REAL NEWS. REAL VOICES.
Help us tell more of the stories that matter from voices that too often remain unheard.