Actress Leah Remini is defending screenwriter and director Paul Haggis against allegations of sexual misconduct by suggesting Scientology involvement.
Remini, in an open letter with Mike Rinder, her co-host on "Scientology and the Aftermath," published on Rinder's website, suggests that the Church of Scientology, which she abruptly left in 2013 after practicing since an early age, may have had a hand in accusations against Haggis. 
Haggis, also a former church member and now prominent critic of Scientology, has been accused by four women of sexual misconduct and assault. The director's former publicist, Haleigh Breest, said he raped her in December 2013, which led to a $9 million lawsuit against the "Crash" director. Haggis later counter-sued, claiming intentional infliction of emotional distress. 
"Paul Haggis deserves, based on his record as a gentleman and humanitarian, to be judged when all the evidence has been taken under penalty of perjury in a court of law," Remini and Rinder write. "Because claims of anonymous accusers who have NOT gone to law enforcement are not credible."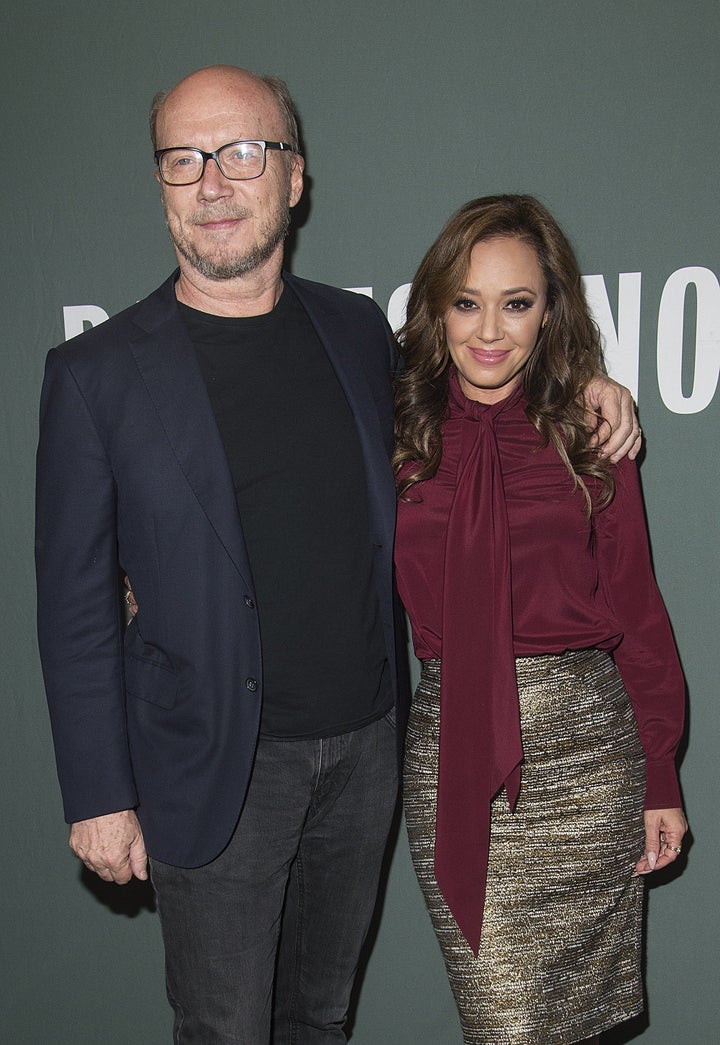 Remini and Rinder don't explicitly attribute the sexual misconduct claims to active Scientologists. But they note that the church collects potentially damaging information on followers, and speculate that material collected on Haggis could be used against him to "conjure a string of accusers." Haggis has publicly slammed Scientology on Remini's series, as well as in the documentary "Going Clear: Scientology and the Prison of Belief."
"We expect the next 'revelations' about Paul Haggis in this campaign to destroy him to be based on information culled from his scientology files in the form of more 'anonymous' accusers, hiding behind a lawyer who will never have to disclose who is paying their bill," Remini and Rinder write. 
"Those who accuse without going to law enforcement, those who seek hush money to keep their stories secret, those who make accusations to the media anonymously – they are suspect," they continue. "And when the target of these tactics is someone who is a prominent critic of scientology, it is very suspect."
Haggis vehemently denies sexual misconduct. A representative said the church has "been attacking him for years with false accusations."
After news of the sexual misconduct claims against Haggis, actress Kirstie Alley, a Scientologist, wrote alongside a report on Twitter, "This is gonna be an interesting year for the bad guys."
The Church of Scientology has denied the insinuations by Remini and Rinder of church involvement in the allegations against Haggis.
"Leah Remini, Paul Haggis and Mike Rinder have predictably thrown up a reprehensible smokescreen to turn horrific sexual assault and rape allegations made against Haggis by four women into a bigoted attack about their former religion," a representative for the church told Deadline in a statement. "To be clear, the Church has never met the women in this case nor their attorneys and knows nothing about the accusations against Haggis other than what has appeared in press reports and public court documents."
Calling all HuffPost superfans!
Sign up for membership to become a founding member and help shape HuffPost's next chapter
BEFORE YOU GO
PHOTO GALLERY
Leah Remini