Still, who has been bravely battling cancer over the past year, participated in the Nike/Levi's Kids Rock Fashion Show on Thursday night along with other celebrity kids, such as fashion photographer Nigel Barker's daughter, Jasmine Barker, rapper Fabolous' son, Johan, and reality television stars Melissa and Joe Gorga's children, Antonia and Joey.
Before Little Miss Still hit the runway, we asked the little fashionista: If you had the chance to dress your mom up in anything, would it be?
"A red dress," Still told The Huffngton Post. Oooo la la!
We had to know more, so we asked her for some details about this red hot dress and she told us that it would be "long with pink flowers on it." Last but not least, she said the look would be finished off with a pair of "brown -- light brown -- just like my skin" heels.
Here's a look at all the other cuties who strutted their stuff.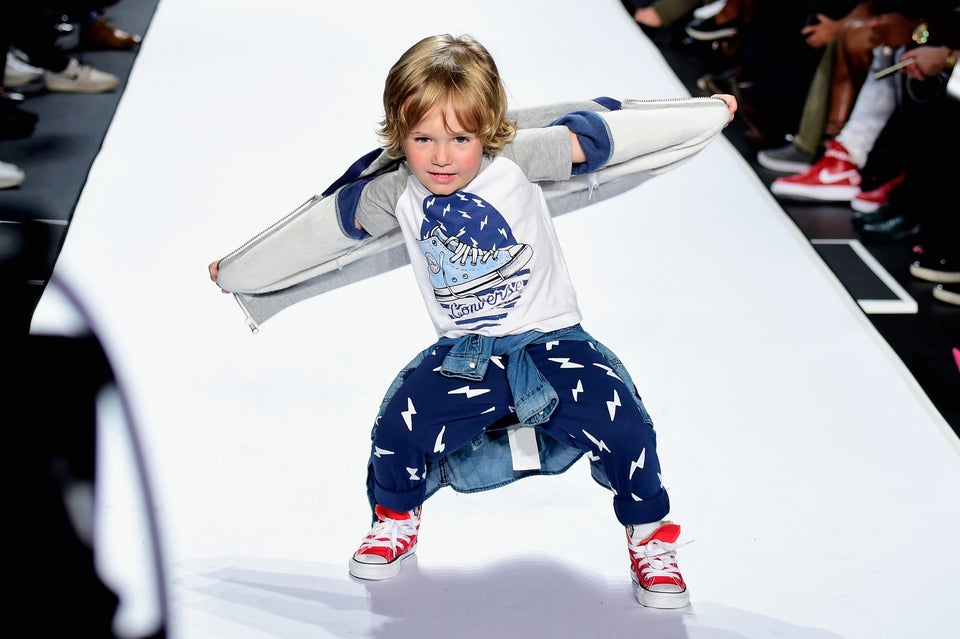 Kids Rock! Fashion Show 2015
This season, HuffPost Lifestyle will disrupt New York Fashion Week to ensure that it is an inclusive event for people of all skin tones, genders, sizes, shapes and personalities. Over the next week, we'll be highlighting designers, models and runway shows that are working to democratize NYFW. Help us make fashion week an event for EVERYONE by spreading our hashtag #NYFW4ALL and be sure to check out all of our coverage.