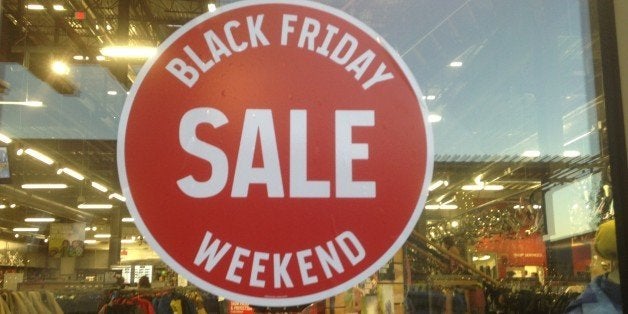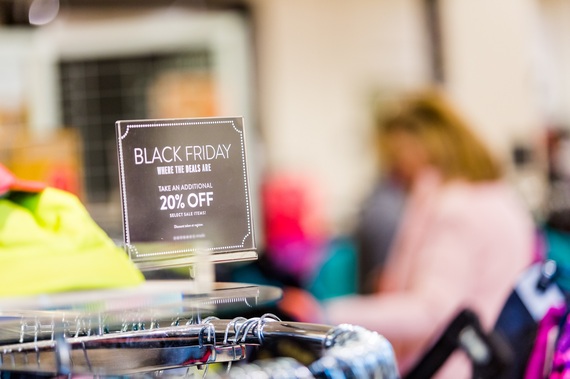 By Elyssa Kirkham, GBR Staff Writer
Black Friday is famous for its deals, when retailers offer their biggest no-holds-barred discounts of the year. With 87 million shoppers participating in Black Friday last year, according to the National Retail Federation, stores know there are huge sales numbers to be had on Friday, Nov. 27. And, these stores are willing to slash prices to make sure shoppers are busting down their doors instead of their competitors'.
Lucky for shoppers, Black Friday keeps getting bigger every year with hype starting even sooner. The first Black Friday ad GOBankingRates found leaked at the beginning of October, and most major retailers' Black Friday ads leak shortly after Halloween. This gives holiday shoppers weeks to make a Black Friday game plan.
This list of leaked Black Friday 2015 ads will help you compare prices and plan purchases for Nov. 27.
How to Find the Best Black Friday Deals
So what are the best Black Friday deals? Shoppers should expect big discounts on HDTVs with 40-inch models starting around $110 and 50-inch TVs starting a $175, predicts BestBlackFriday.com. For laptops, expect to see bargain models starting as low as $99 to $149, predicts deals aggregator DealNews.com. But, look for the best values on mainstream laptops priced around $300.
Deals will also abound on Android, Amazon Fire and even iPad tablets, as well as other electronics like e-readers, smartphones, gaming consoles and media players.
Outside of electronics, shoppers can also take advantage of Black Friday deals on clothing. These will offer an average discount of 54 percent with the best deals slashing prices by 80 percent, reports DealNews.com. And, shoppers can stack coupons for an extra 33 to 60 percent off sales prices. This year, shoes will be marked down even more on Black Friday, according to DealNews.com -- 59 percent on average with the best discounts as high as 90 percent.
For toys, DealNews also predicts that the week of Black Friday will offer the best deals of the holiday season with the lowest prices offered on Thanksgiving Day. Futhermore, store-wide discounts will lower toy prices by up to 57 percent. LEGOs will offer some of the best deals with sets discounted up to 60 percent off during Black Friday sales.
Leaked Black Friday Ads: Target, Walmart, Amazon and More
As we get closer to Black Friday, retailers' Black Friday ads will start to appear. Check out these six Black Friday 2015 ads that have already leaked or are expected to leak soon:
Target Black Friday Ad
Target's Black Friday ad has yet to drop, but it leaked on Nov. 10 last year so shoppers can expect to see the 2015 version sometime around then, according to BFAds.net. Based on Target's Black Friday Sales of the past, however, DealNews made some predictions of what to expect this year: Target is a good choice if you're on the lookout for home goods or kitchen items.
Target also offered free gift cards to sweeten its Black Friday deals last year, like bundling $100-140 gift cards with iPads -- don't be surprised to see similar deals in 2015, too. Deals like this also make Target one of the best bets for a deal on an iPad, especially the iPad mini 4.
The Target 2015 Toy Book released on BlackFriday.com on Oct. 23 and highlights best picks for kids this holiday season. According do this ad, the Target Cartwheel app will feature a new toy ever day that you can save 50 percent on. Target also has a Kids' Wish List app children can use to easily pick out their top wants for the holidays, and shopper will get a 10 percent discount (up to $100) through Nov. 25. All Target.com purchases also get free shipping and returns from Nov. 1 through Dec. 25.
Walmart Black Friday Ad
In a recent press release, Walmart promises more "Rollbacks" that last at least 90 days and fewer limited-time holiday offers. This can be seen in Walmart's 2015 toy catalog, which features Rollbacks like $20 off a FurReal Friends unicorn and $20 off a Nabi kids' tablet.
The Black Friday ad from Walmart has not yet arrived, but its 2014 ad leaked on Nov. 11, so it's only a matter of days until shoppers can get a glimpse at what to expect on Nov. 27. Walmart always offers some great "door busters" for shoppers willing to show up early.
Other Walmart Black Friday deals will grant discounts that are both deep and plentiful on home goods as well as toys, according to DealNews. Walmart also tends to offer discounts on last-generation iPads like the iPad Air 2 and the iPad mini 3, as well as video game bundles and consoles, reports TechRadar.
Amazon Black Friday Ad
Shoppers heading online to Amazon on Black Friday can expect some major discounts on HDTVs if the retailers' pricing trends from 2014 carry over to this year. Deals might also be had on Android and Windows smartphones, Blu-ray and media players.
The Amazon Black Friday ad leak has yet to arrive, but Amazon has released a list of its 2015 Holiday Toy List that features the best and most popular toy choices for this shopping season. Look for handheld gaming consoles, outdoor toys as well as the latest franchise merchandise from "Star Wars," "Frozen" and "Marvel."
Amazon is also expected to offer the most Black Friday toys deals -- three times as many as Walmart -- and will likely roll them out early on the Wednesday before Thanksgiving, according to DealNews.
Macy's Black Friday Ad
Macy's Black Friday ad, leaked by BlackFriday.com on Oct. 30, states the department store will open its doors at 6 p.m. on Thanksgiving Day and remain open until 1 p.m. on Black Friday. Macy's is also offering doorbusters on Saturday, Nov. 28, from 7 a.m. to 1 p.m.
The 56-page mailer features tons of deals, but here are some of the best:
Coupon for $10 off a purchase of $25 or more, or $20 off a purchase of $50 or more
25 to 50 percent off women's boots
Sheet set for $29.99, regular price $140 to $160
Range of Bella brand small kitchen appliances for $7.99 after $12 rebate
Kohl's Black Friday Ad
Kohl's has yet to release its full Black Friday ad, but it has outlined a few of its plans for the holiday season in a press release. The week of Black Friday (Nov. 23-29), shoppers will earn $15 Kohl's Cash for every $50 they spent in-store or online.
Kohl's also said shoppers should look to them for deals on "sought-after national brands" -- Keurig, Samsung, Nike, etc. -- as well as its exclusive in-store brands like Simply Vera Vera Wang and Rock & Republic. The retailer is even promising big deals on licensed products, electronics, active and wellness items, and beauty products and cosmetics.
Kohl's Black Friday ad released on Nov. 8 in 2014, so check back around that time this year to see updates once the ad is leaked.
Belk Black Friday Ad
Belk's Black Friday ad appears on TheBlackFriday.com. According to the ad, the department store opens Thanksgiving Day at 6 p.m. and will have doorbusters until 1 p.m. on Black Friday. Belk is offering more than 400 doorbusters and a wide range of steep discounts on apparel, shoes, accessories, home items and more.
Here are some of the best deals shoppers can get at Belk on Black Friday:
Extra 20 percent off with a Belk Rewards card
First 250 customers at every store will get a free gift card, valued from $5 to $1,000
KitchenAid mixers for $219.99 (regular price $359.99)
Coupons for an extra 25 percent off a single regular or sale item storewide
Shoppers get $10 off their first $50 or more purchase from 1 p.m. to 10 p.m. on Black Friday with a coupon
Michaels Black Friday Ad
The Michaels Black Friday ad on TheBlackFriday.com states that Black Friday sales will start at 4 a.m. EST on Thursday on Michaels.com while retail locations will open at 4 p.m. on Thanksgiving Day and close at 2 a.m. the next morning. Stores will re-open at 7 a.m. on Black Friday. On Nov. 28, stores will be open from 8 a.m. to 10 p.m.
Michaels is offering a range of limited-timed coupons, like the offer to get 30 percent off an entire purchase on Thursday or 50 percent off one regular-price item on Saturday from noon to 10 p.m.
The craft store is also offering doorbusters with discounts as high as 70 percent off. The first 21 customers in the doors on Thanksgiving will also get a gift card worth $5 to $20.
Rite Aid Black Friday Ad
Rite Aid's Black Friday ad for 2015 is on BlackFriday.com. The drugstore's Black Friday sale begins on Thanksgiving Day -- with many locations staying open from 8 a.m. to 5 p.m. that day -- and ends on Nov. 28. On Black Friday, Rite Aid will open its door at 7 a.m.
The drugstore is offering a huge buy-one-get-two-free sale on a range of gift wrap and greeting cards, as well as stocking stuffers like candles and candies. Rite Aid is also offering shoppers the chance to earn Plenti points on a range of items.
Dell Black Friday Ad
If you're looking for a great deal on an Xbox One console, the Dell Black Friday ad 2015 on BestBlackFriday.com is advertising a killer doorbuster on this product. A bundle that includes a 500-gigabyte console, a headset, an extra controller and two of the season's hottest games -- "Fallout 4" and "Gears of War: Ultimate Edition" -- has a market value of $469.99 but is advertised for the price of $299.99. This deal is set to go live at 6 p.m. EST on Thanksgiving Day (Nov. 26).
Other online-exclusive deals in this year's leaked Dell Black Friday ad include:
Inspiron Micro Desktop from Intel for $99.99, giving you a total savings of $100
14-inch Inspiron 14 3000 Series laptop from Intel for $149.99, a 50 percent discount
VIZIO 60-inch 4K Smart Ultra HDTV for $799.99, a $700 discount
10-inch Venue 10 5000 Series tablet with Intel Atom processors for $149, $278 off market value
Savings up to $400 on Alienware gaming computers
Free shipping site-wide
Newegg.com Black Friday Ad
Online electronics retailer Newegg.com announced rolling sales that shoppers can take advantage of throughout the site's "Black November" event, reports CNET. The sales have already kicked off with discounts on hundreds of items.
Here's when and how you can save:
Nov. 4-9: Shoppers can get deals on game consoles, video games and accessories for the Black November Gaming Event.
Nov. 10-26: The site will be running Black Friday preview sales.
Nov. 27: Newegg.com's Black Friday Sale begins. According to TheBlackFriday.com, there will be "short-term, massive price-cuts throughout Newegg.com, with many limited-quantity deals."
Nov. 30: Newegg's Cyber Monday sale will begin.
Half Price Books Black Friday Ad
Dropping on Oct. 3, Half Price Books was the first retailer GOBankingRates found to leak its Black Friday ad on Black Friday deals aggregating site BFads.net. According to the Half Price Books ad, the first 100 customers will get a free tote bag and $5 gift card, with one receiving a $100 gift card.
Here are some other deals to look for:
Everything 20 percent off, including bestselling books
Shoppers get a free $5 card for every $25 gift card bought online or in store
KnitWit knit hats starting at $6.99
Branded tote bags for 99 cents
Deals on "Star Was" merchandise, including shirts, figures and books
Literary mugs starting at $9.99
This article was last updated on Nov. 3, 2015.
More from GOBankingRates:
Calling all HuffPost superfans!
Sign up for membership to become a founding member and help shape HuffPost's next chapter