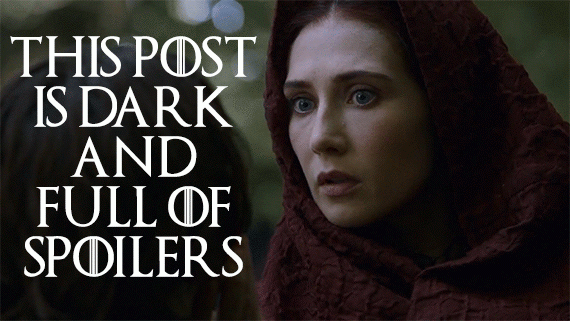 The battle reportedly involves the Boltons, other Northerners, the Wildlings, a very undead Jon Snow and perhaps even some Starks. Watchers on the Wall recently released a number of images of prop dead horses and bodies from the battle scenes, which were shot in Saintfield in Northern Ireland.
The photos were reportedly taken before filming, so you probably shouldn't expect to see these exact frames in the show. But they feature a massive amount of casualties, including a shot of fallen horses from Houses Bolton and Karstark with various corpses piled high behind them: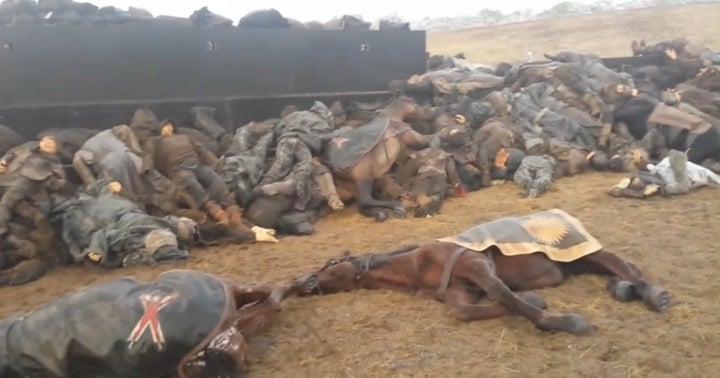 And a close-up of various dead bodies: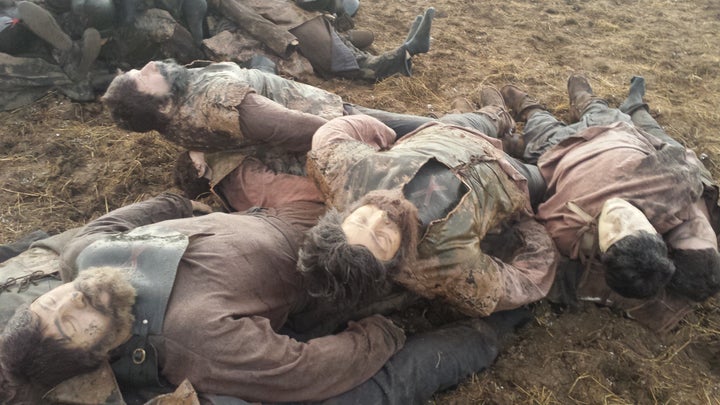 And a shot of a fallen Umber horse: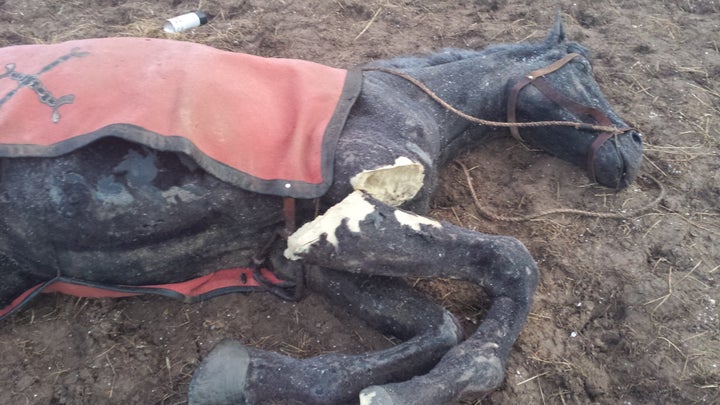 Perhaps the most telling image was a picture of someone seemingly burned and hanging upside down on a cross: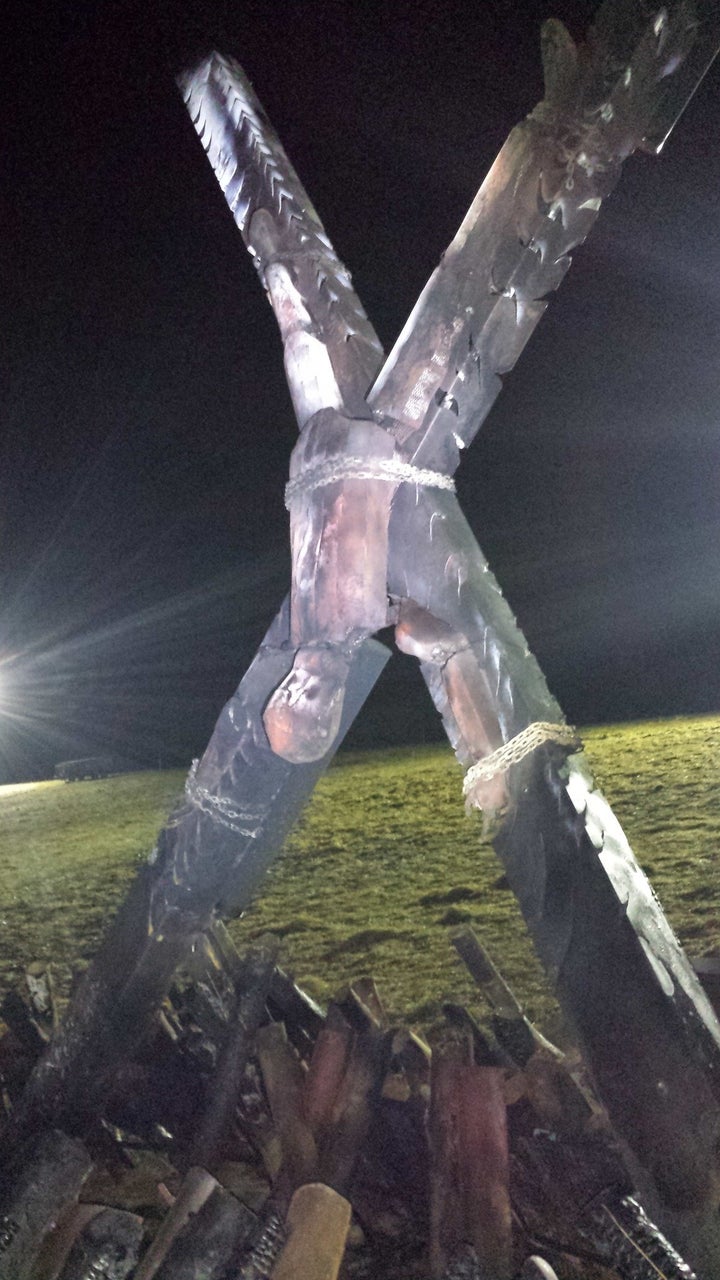 We've already reported that the Boltons are supposedly going to be burning two known characters next season, but this may be our first look at the possible scene. Various speculation online predicts the victims may be Sansa and Theon, since Sophie Turner has been spotted near the battle, or even Rickon and Osha, who are supposedly returning for Season 6. Though, if that's true, the return may be a little briefer than expected.
PHOTO GALLERY
"Game Of Thrones"
Calling all HuffPost superfans!
Sign up for membership to become a founding member and help shape HuffPost's next chapter