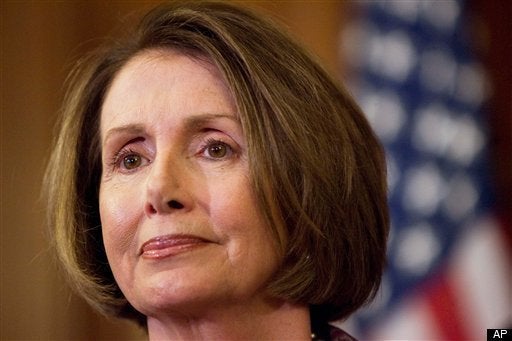 Progressive Democrats are taking a hard stand on health care reform, with a majority committing to oppose any health care reform package that doesn't include a robust public option. On Wednesday, they got an inadvertent assist by an anonymous leak of their "whip list."
A whip list, which is generally tightly guarded, is used by congressional leaders to keep track of the private pledges made by members before a vote. The list is kept private to encourage frank answers from members so that leadership can gather accurate intelligence.
The whip list was obtained by Joan McCarter, a DailyKos contributing editor. It names fifty members of the Congressional Progressive Caucus (CPC) who have firmly pledged to oppose any bill that doesn't meet the group's standards. Without those fifty votes, Democrats would be unable to pass the reform effort without Republican support. (Once Judy Chu is sworn in, there will be 256 Democrats, and one "closet Democrat"; 218 are needed for passage, leaving Democrats 12 votes short.)
Rep. Diane Watson (D-Calif.) is in charge of keeping the whip count for the CPC. Watson spokeswoman Dorinda White confirmed that the list is accurate but slightly out of date and that more members have since confirmed that they'll oppose the bill if it isn't firm enough.
The CPC laid out its requirements in a June statement, demanding a strong public health care option that is available immediately. See the statement here.
Progressives can now argue that the fate of reform depends upon including a strong public option. Or, alternatively, moving far enough in the GOP's direction to pick up support from the other side.
House Speaker Nancy Pelosi (D-Calif.) said previously that a bill without a public option "wouldn't have the votes" in the House -- a diagnosis that appears accurate in light of the CPC whip list.
Earlier Wednesday, Chris Dodd (D-Conn.), a health care leader in the Senate, said he'd rather have a good bill than a bipartisan one. "A good bill that is bipartisan obviously has a chance of not only succeeding but also being sustained, so there's a value in achieving that bipartisanship," he said, adding, "I will not sacrifice a good bill for that. That's not the goal here."
The House bill, which is being negotiated by three separate committees, is likely to be more progressive than whatever emerges from the Senate. The toughest negotiations, then, will be between the House and the Senate. With progressives swearing not to vote for a weak compromise between the two chambers, the House has a strengthened hand.
Rep. Charles Rangel (D-N.Y.), chairman of Ways and Means, one of the three relevant committees, said on Wednesday that the major fight will not be compromise among the House panels. "Submerging [the three committee bills] into one is not nearly going to be as difficult as bringing the House and Senate together," he said. "That's going to be a major problem because we are attacking the problem from such a different angle."
Rep. Keith Ellison (D-Minn.), a key progressive Democrat, has also been quizzing fellow members on tape as to their position on the public plan.
FireDogLake's Jane Hamsher speculates that the list was leaked in response to pressure from the blogosphere.
"They didn't like Mike Stark nailing them on video so they wanted strength in numbers," she said.
Popular in the Community