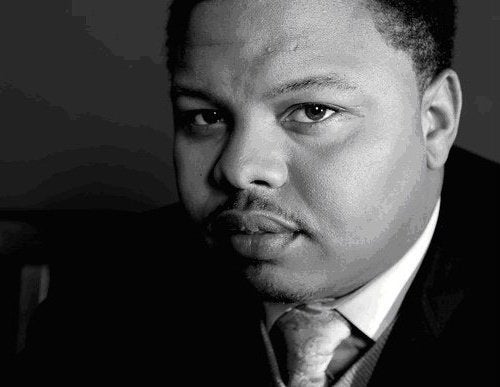 Mark Kirk's military embellishment scandal has put a dark spot on the Illinois Republican's campaign for Senate. As new poll numbers show Kirk slipping, they show one candidate getting a surprising boost: LeAlan Jones, of the Illinois Green Party.
A Public Policy Polling survey of Illinois voters released Tuesday showed that only 10 percent of voters in the state think Kirk has been truthful about his military service, while 45 percent think he has lied and 45 percent are unsure.
The poll shows Democratic candidate Alexi Giannoulias just one percentage point ahead of Kirk. Giannoulias' campaign was tainted early on with attacks from the right leading up to (and following) the failure of his family bank. As pundits argue over whose scandal is more damaging, Green Party candidate LeAlan Jones has been rising in the polls.

The beneficiary of the voter disgust with both Giannoulias and Kirk is Green Party candidate LeAlan Jones. Despite being viewed favorably by only 2% of voters in the state he's pulling 14% in the horse race. Posing a particular problem for Giannoulias is that Jones is getting a remarkable 26% of the black vote right now. Third party candidates often poll a lot better in the summer than they do by the fall so it will be interesting to see if these folks really stick with Jones or go back to the Democratic fold and that could end up being one of the defining stories of this race.
Though Kirk's military scandal is bad news for the Republican, Jones' campaign is more likely to hurt Giannoulias. So far, In this week's poll, Jones has 26 percent of the African-American vote--which normally goes to Democrats. NBC Chicago points out that, if elected, he would be the fourth African-American to occupy a seat that's been held by Carol Moseley-Braun, Barack Obama and Roland Burris.
"In terms of the progressive community, that's something they want to see," Jones told NBC. "The Democratic machine in Cook County is going to have a serious issue convincing people you have to vote for Giannoulias when you have a viable third party candidate."
Calling all HuffPost superfans!
Sign up for membership to become a founding member and help shape HuffPost's next chapter