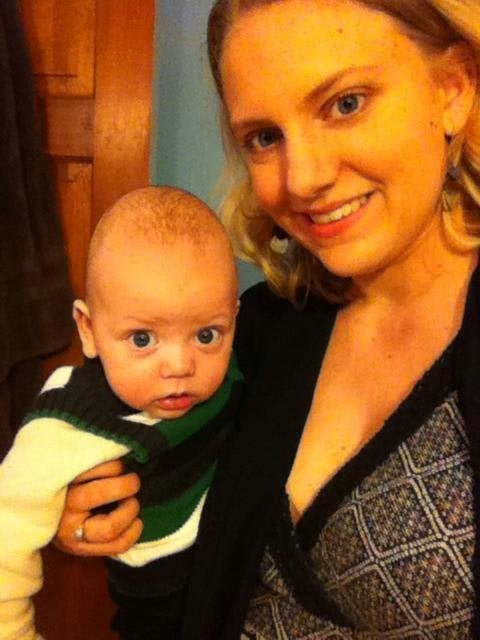 Wednesday Facebook COO Sheryl Sandberg launched the new social network LeanIn.org devoted to helping women encourage each other to "lean in" to their careers. This week and going forward, HuffPost Women will be featuring posts from women reflecting on the moments in their careers when they "leaned in" -- pursued their ambitions despite their fears -- or "leaned back" -- focused more on other aspects of their lives so that they could lean in with more energy later on.
My name is Sarah Towne and I live in Washington, DC. I am a 27-year-old doctoral student at American University, and I am also a single mom to a 9-month-old boy named Ike. I am from a rural town in Colorado and the first in my family to graduate from college. Many of my classmates from school are married and on to their second, third, even FOURTH child. Me? I pursued education as if it would set me free from all that family nonsense. I paid for my schooling with scholarships, grants and a little contribution from my parents and grandparents, but, like many members of my generation, mostly with student loans. I worked my way through college and a graduate program and had finally landed in a top-ranked doctoral program. So, when I became pregnant halfway through my first semester of my Ph.D. program, I was terrified.
All that work, for nothing?
How was I going to raise a child on a graduate assistantship stipend?
How was I going to do it by myself when Ike's father chose not to be involved?
What would my parents think?
What would my professors think?
Was I going to be another statistic among women who drop out of doctoral programs too early?
I received varying career advice from professors and students. One professor told me that since my baby was due at the end of July, I could easily make it back for school by the end of August. My advisor said I could take a semester, even a year, out of the program if I wanted. The good news was I had career options. The choice was up to me and I couldn't let fear hold me back. That's when I decided to "lean in" and "keep my foot on the gas pedal."
I finished out my first year of courses, even completing my qualifier exam 6.5 months pregnant. Ike was born in summer 2012. I took an independent study in the fall. I presented at a conference. During the day, he is with me at home. I somehow find time to get my school work done and make sure he continues to grow and be happy. At night, I hire a babysitter (a freshman at the university) to watch Ike when I am in classes.
Now, I am preparing for my comprehensive exams and starting my dissertation. I'm in the Public Administration and Policy department. My areas of research interest is in HR, specifically work-life balance policies and programs. Next week, I will be attending the American Society of Public Administration conference in New Orleans and presenting at a roundtable on childcare policies and working parents. I try not to doubt my ability to be a good parent and be a good student. I blend "my two lives" whenever I can.
By leaning in, life seems to go full-throttle. My son is already growing so fast! Hopefully, other women in similar circumstances are encouraged to stick with their education and "dream the possible dream." I know I don't plan on letting up on that gas pedal anytime soon.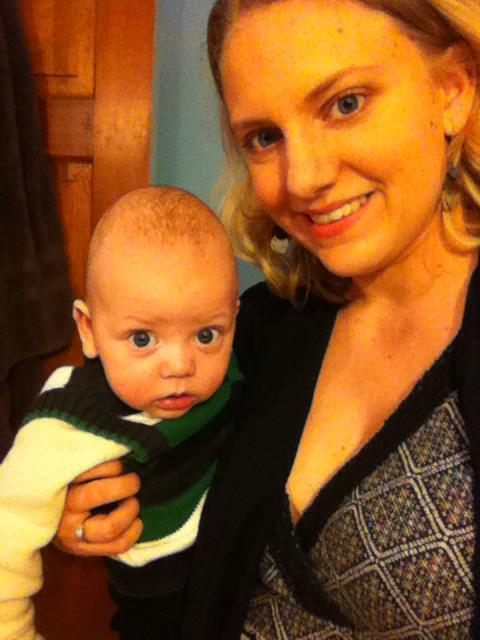 Have a "Lean In" or "Lean Back" story of your own? Please email it it in 500 words or fewer, along with a headshot, bio and personal photo to women@huffingtonpost.com.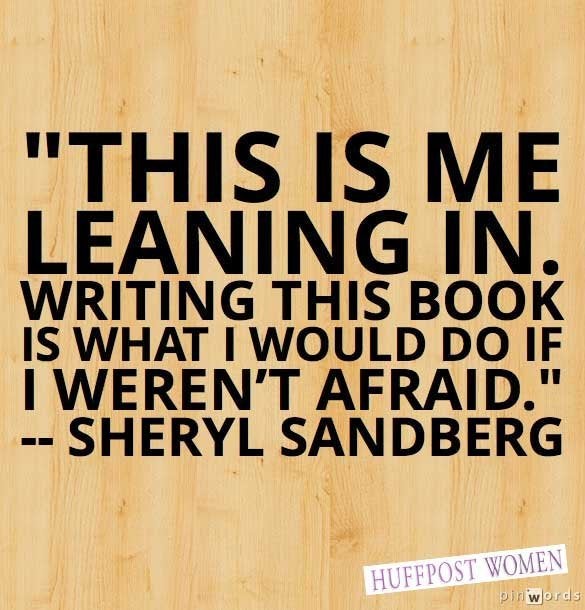 11 Quotes From Sheryl Sandberg's "Lean In"
Popular in the Community