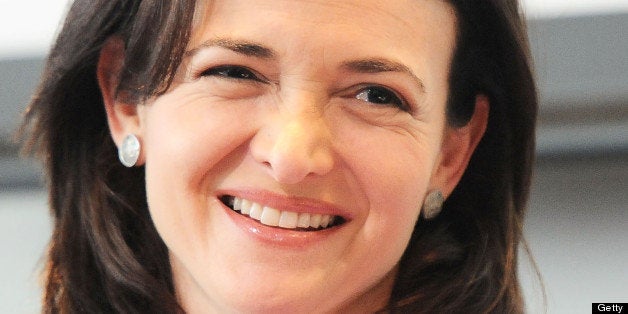 Sheryl Sandberg's book, Lean In, has sparked a nationwide discussion about gender equality in the workplace. Her Lean In movement has established numerous chapters around the country and gotten 245,000 likes on Facebook. Whatever you may think of the book's content, it is impossible to argue with the fact that Sandberg has significantly raised the attention devoted to workplace gender equality.
Sandberg contends that women "need to be more assertive in their careers, fighting against societal programming that conditions them to defer to men, scale back their ambitions, and essentially give up early," citing it as "the real reason there are so few women in positions of power." But the question is whether more assertive actions by individual women can collectively mitigate the national problem of female underrepresentation at the highest levels of government, business, academia and other industries.
I believe that the obstacles facing female leadership in the workplace are too substantial for individual women to overcome alone. I would like to see the Lean In movement utilize its extensive grassroots community to advocate for federal and state government policies that would support women in professional environments. Individual female action needs to be combined with government reform to reduce the workplace gender gap in the United States.
Former Vermont Governor Madeleine Kunin's book, The New Feminist Agenda , presents an alternative vision to Sandberg's approach for dealing with workplace gender inequality. Kunin makes a strong case for government reform that could address the structural problems preventing women from reaching leadership roles within their organizations. She proposes a number of policy reforms that could be implemented to create a more female-friendly work environment, including paid maternity and paternity leave, affordable childcare, paid sick days and flexible work schedules. Kunin argues that a broad coalition, supported by the elderly, gay, religious, health, disability and union communities, is needed to pass national and state legislation to deal with this gender gap.
Given its widespread support from women, businesses and young people, the Lean In movement has the ability to lead a coalition of organizations that would advocate for federal and state governments to tackle workplace gender inequality. In addition to supporting its chapters' social and education events, the Lean In organization should seize the opportunity to mobilize its constituents to advocate for meaningful government legislation that can help women in the workplace.
I am a young professional male who is ready for my government to take action to support gender equality in the workplace. I may not be the typical poster child of the feminist movement, but I have been inspired by Sheryl Sandberg's and Madeline Kunin's books to raise my voice about this issue. Here's hoping that these books spark a successful social movement culminating in government reform.