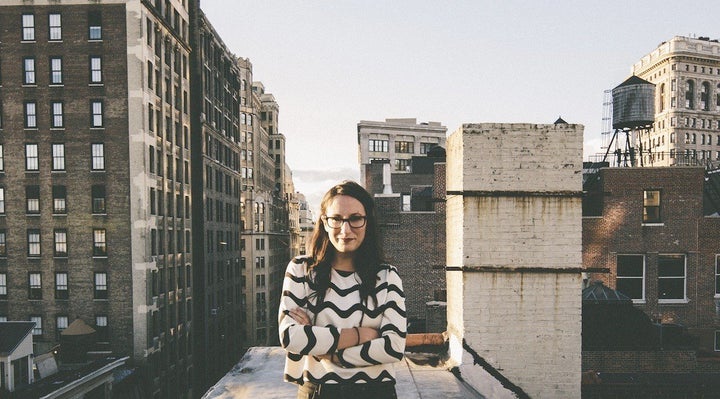 Wednesday Facebook COO Sheryl Sandberg launched the new social network LeanIn.org devoted to helping women encourage each other to "lean in" to their careers. This week and going forward, HuffPost Women will be featuring posts from women reflecting on the moments in their careers when they "leaned in" -- pursued their ambitions despite their fears -- or "leaned back" -- focused more on other aspects of their lives so that they could lean in with more energy later on.
We noticed it only superficially, at first. Here and there, we'd spot a story we'd suggested in the pages of the magazine, under the byline of a more respected male colleague. Other times, one of us would be asked to rewrite somebody else's sloppy draft -- only to notice how he rose above us exponentially on the masthead. A round of promotions was announced, and we -- my two colleagues (and soon to be co-authors) and I -- couldn't help but observe how many women had been passed over, moving at a snail's pace compared to the male colleagues they'd come up with. Then one day, a basketball hoop was erected in the newsroom, and Sarah Palin appeared on the cover of our magazine in a pair of short shorts. The Palin Story was was just another male byline in a year when all but six of the magazine's 49 cover stories were written by men.
We were frustrated, and yet we pressed ahead -- proud to work at Newsweek, the storied newsmagazine, feeling lucky to have jobs at all. Surely, we thought, our hard work would ultimately be noticed. We were overachievers, of course; that was how we had always been. Besides, this was the Aughts, not the 1970s -- women were ruling the world. Weren't they?
And then one morning, I walked by to my desk to find a feminist history book on my desk, with a note from a Newsweek librarian. Buried there in the center, in just a few short pages, was a story that would transform the way I saw the world, the media landscape, Newsweek Magazine -- and my role within it.
It was the tale of 46 women, all researchers at Newsweek, who in 1970, sued their bosses for gender discrimination in the first lawsuit of its kind. Called "dollies" by their male editors -- and told outright that "women don't write here" -- the women staged a spectacular coup, announcing their uprising in a press conference the same day Newsweek's cover story on the women's movement hit stands. With a bright fist emblazoned on the cover, the headline declared, "Women in Revolt."
The Newsweek women paved the way for women writers, and similar lawsuits at almost every major publication (including a sit-in at Ladies Home Journal). And yet, we'd never heard their story. How, we wondered, had their legacy simply been forgotten? And what, we wondered, could those dollies teach us about ourselves?
Something clicked for us, after which we decided to lean in, swiftly. With the 40th anniversary of those women's lawsuits quickly approaching, we -- my friends and colleagues, Jesse Ellison, Sarah Ball and I -- knew what we had to do, and so we did what journalists do best: We started reporting.
With the support of a male editor (we jokingly called him "Charlie," the three of us, his angels), we began to piece together an oral history of our predecessors' story -- in secret. Huddled in conference rooms, around cubicles or occasionally in the ladies' room -- not unlike the women before us -- we dug up old mastheads, headed to the depths of the Newsweek archives, and started to delve into the numbers. At Newsweek, we found, the gender ratio on the masthead had barely improved since the 1970s: women made up just 34 percent. At the top magazines as a whole, female bylines were outnumbered by a rate of 7 to 1.
What better way to hold the industry accountable than to write a story about it in our own pages? And so we leaned in as far as we could -- determined, through the narrative of the women before us, to tell the story of the women of today.
It took six months, two dozen edits, an editor recusing himself, a meeting with our parent company, a whole lot of snide remarks (we were "whiny," "entitled" and "ungrateful") and the enduring support of three editors in particular -- all men -- for our story to see the light of day. But when it did, in March 2010 -- exactly 40 years after the women before us had demanded equality -- we felt like we'd contributed, ever so slightly, to keeping their story alive.
And when we asked, in a six-page spread, and in a line on Newsweek's cover, "Are We There Yet?" we knew the answer. Not quite -- but we hoped that we were closer than ever.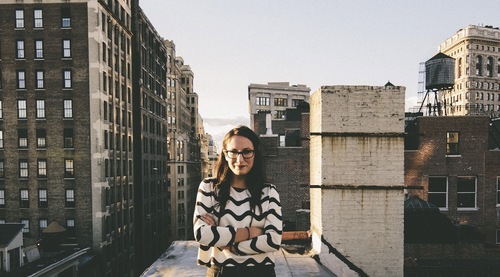 Have a "Lean In" or "Lean Back" story of your own? Please email it it in 500 words or fewer, along with a headshot, bio and personal photo to women@huffingtonpost.com.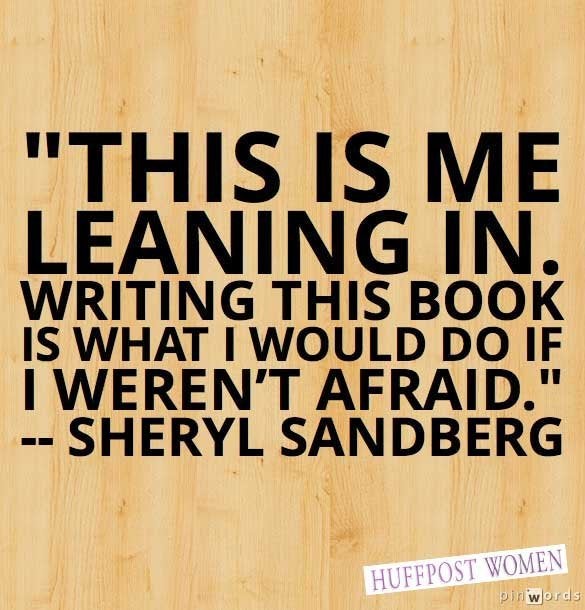 11 Quotes From Sheryl Sandberg's "Lean In"
Related
Popular in the Community