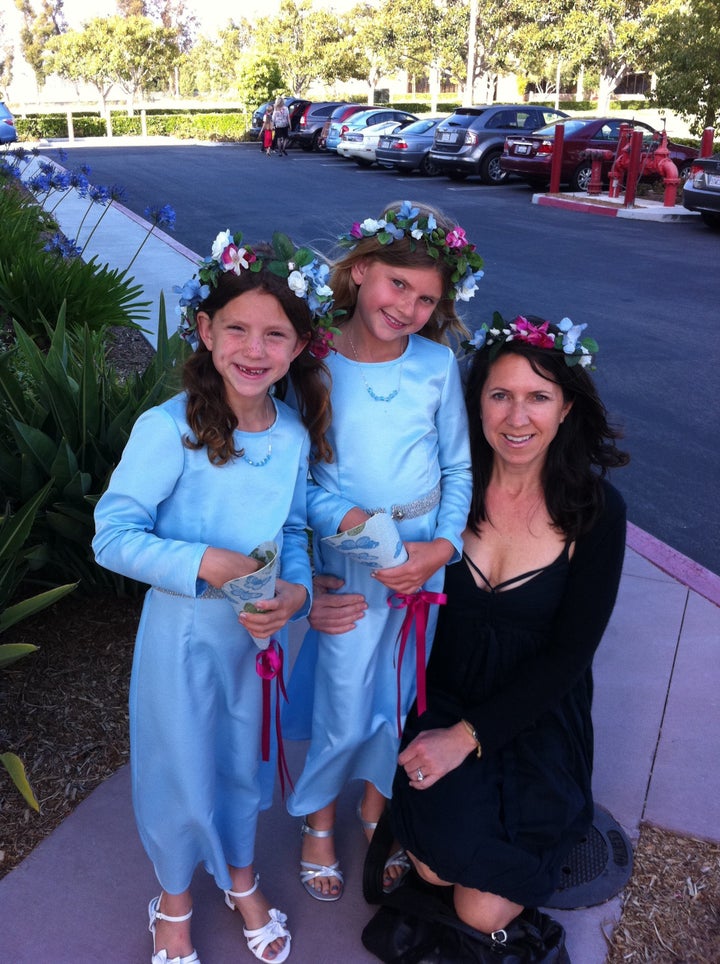 Wednesday Facebook COO Sheryl Sandberg launched the new social network LeanIn.org devoted to helping women encourage each other to "lean in" to their careers. This week and going forward, HuffPost Women will be featuring posts from women reflecting on the moments in their careers when they "leaned in" -- pursued their ambitions despite their fears -- or "leaned back" -- focused more on other aspects of their lives so that they could lean in with more energy later on.
My so-called double life. Code blues, sick patients, family meetings and death and dying discussions can't wait while you pick your kid up from school. One day in particular stands out for me: I was on rounds in the hospital, expecting to be home to pick my girls up from school, when one of our patients coded. After a flash of "I need to find someone to pick up my kids," it was back to work with unblinking determination, getting dirty and trying to save lives. Later that day, I strolled in to their school feeling like I was keeping a secret, the intensity of that day and most days is my secret while I talk play dates.
Sure, "leaning back" flashed into my mind on many occasions: My newborn who wouldn't take a bottle at home; leaving my sick kids; missing field trips at school. Years and two kids later, I have learned many lessons from the temptation to leave a challenging career that has no boundaries. The thing about medicine is the stakes are very high and the diagnostic dilemmas, delivering bad news and watching someone in your care for seven years suffer and die at a young age isn't something you snap right out of when you get home. I take it with me, but not in a damaging way. I've learned how to live by being alongside patients who are dying and for me, living is being both a mother and a doctor.
Other than the occasional Hello Kitty sticker left on my dress, being a mother hasn't taken away from who I am as a physician; it's made me a better one. As a parent, I am better at being still and quiet, allowing the patient the space to talk, and I am a more open and vulnerable physician not afraid to shed tears.
I still wonder about the impact of driving away to work with my crying toddlers on the sidewalk. Leaving the profession of medicine and "leaning back" would mean I would tell my girls, "I was a different person because of you." Now I will tell them "I was made to be a doctor, and I am a much better one because of you."
Certain I have done some sort of lasting damage to them, I read with relief this paragraph from my 10-year-old daughter's bio she wrote for her fifth grade class:
My mom has one of the most important jobs, a doctor. It's important to me because she helps numerous people each day, and helps the patients recover. She enlightens their day, and tells them something funny and does exams. My mom encourages me to be grateful to have such a clean, healthy life, and no illnesses. It's special to me to have a caring doctor in my family, and to feel safe, knowing that there is always someone who will look after me for the rest of my life (Maeve Humphrey, age 10).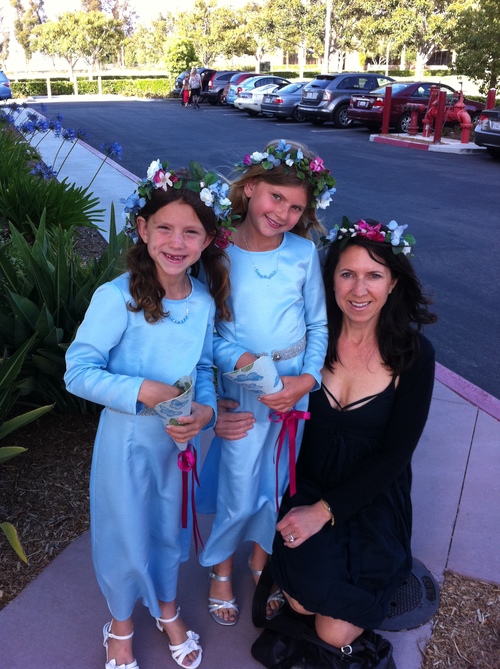 Have a "Lean In" or "Lean Back" story of your own? Please email it it in 500 words or fewer, along with a headshot, bio and personal photo to women@huffingtonpost.com.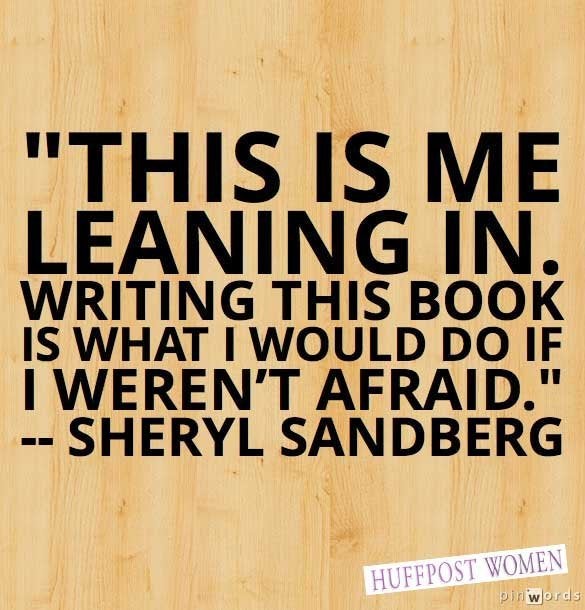 11 Quotes From Sheryl Sandberg's "Lean In"