LeAnn Rimes enjoyed the sunshine on Tuesday, hanging out in a bikini and taking a photo to share for her Twitter followers. Shot from a first person view, the picture shows just Rimes' washboard flat stomach and legs.
"LOVE Thin Mint Cookies! I never know where to buy GS Cookies, so I'm always elated when someone I know has them! Love Thin Mints frozen!"

@KarlaHoffman @lindseyg696 you don't know me, you have NO idea what I weigh or eat, so why should you have any opinion about my weight?

@KarlaHoffman @lindseyg696 I own that I am healthy and take dang goof care of my body, that's what I own.

@KarlaHoffman last time we ordered pizza for the boys at our house you were there and I didn't pass it up. You've witnessed it!
Karla Hoffman is a friend of Rimes; @lindseyg696 is a fan concerned about the body image Rimes sends fans.
PHOTO: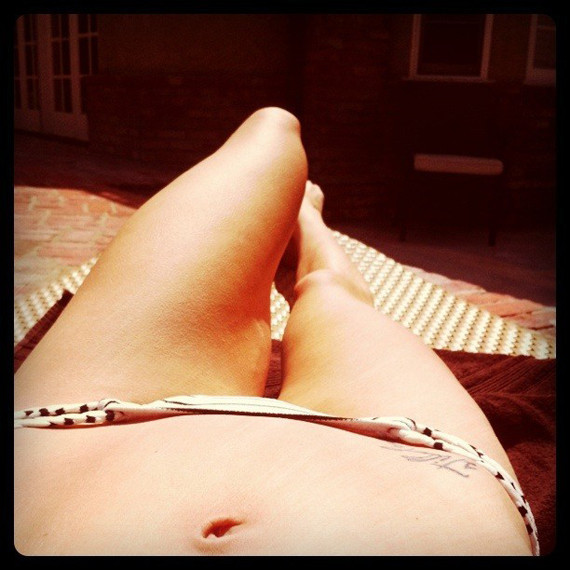 Popular in the Community