 UPDATE:The tweet that "proves" LeAnn Rimes was bullied was faked, according to new reports by RadarOnline. The tweet was reportedly written by teacher Kimberly Smiley, but was intended for another Twitter user, not Rimes.
And while one hashtag refers to the unnamed man as "Princess," the man admitted to Radar that Smiley called him that often as a way to antagonize him.
PREVIOUSLY:Country music superstar LeAnn Rimes "voluntarily" admitted herself to a 30-day in-patient treatment facility to cope with anxiety and stress from cyberbullying. Now, the exact messages that caused her to reach her breaking point have been revealed.
One of the most vicious attacks allegedly came from teacher Kimberly Smiley, who Rimes claims illegally recorded a phone conversation between the pair and distributed it on the Internet, Celebuzz reports.
Smiley branded LeAnn a "f*****" and a "loser" on the social networking site and threatened to wreck her life.
She wrote: "How about this f***** …you have been talking s*** for months and you can kiss my ass!! F*** You!!! Oh, yeah two can play! Ya wanna?? I have soooo much info, your life will suck more than it already does, you whoa is me loser!!!
#youarenotthecoolkidyouthinkyouare #suckit #ChimentesnotMYbossPrincess #notthebestdetectiveareya"
According to Celebuzz, Smiley was also believed to be talking to others about selling the audio that she allegedly recorded.
"My hubby thought I should've milked it & got him a new truck! LOL! ; )" she posted.
Other Twitter users didn't hold back when referring to Rimes on their pages either.
One wrote: "OH MY HOLY HELL! I've been dying to hear this audio for months!!!! What a psychotic bitch! She's D.O.N.E"
And to make matters worse, "Real Housewives of Beverly Hills" star Brandi Glanville has joined in on the attack.
Glanville wrote, "I saw some of the nasty tweets sent to LR they were MEAN but NOTHING compared 2 the ones her paid employees sent me for over 2 yrs."
She ended the tweet with the hashtag, "#hypocrit[e]."
Before You Go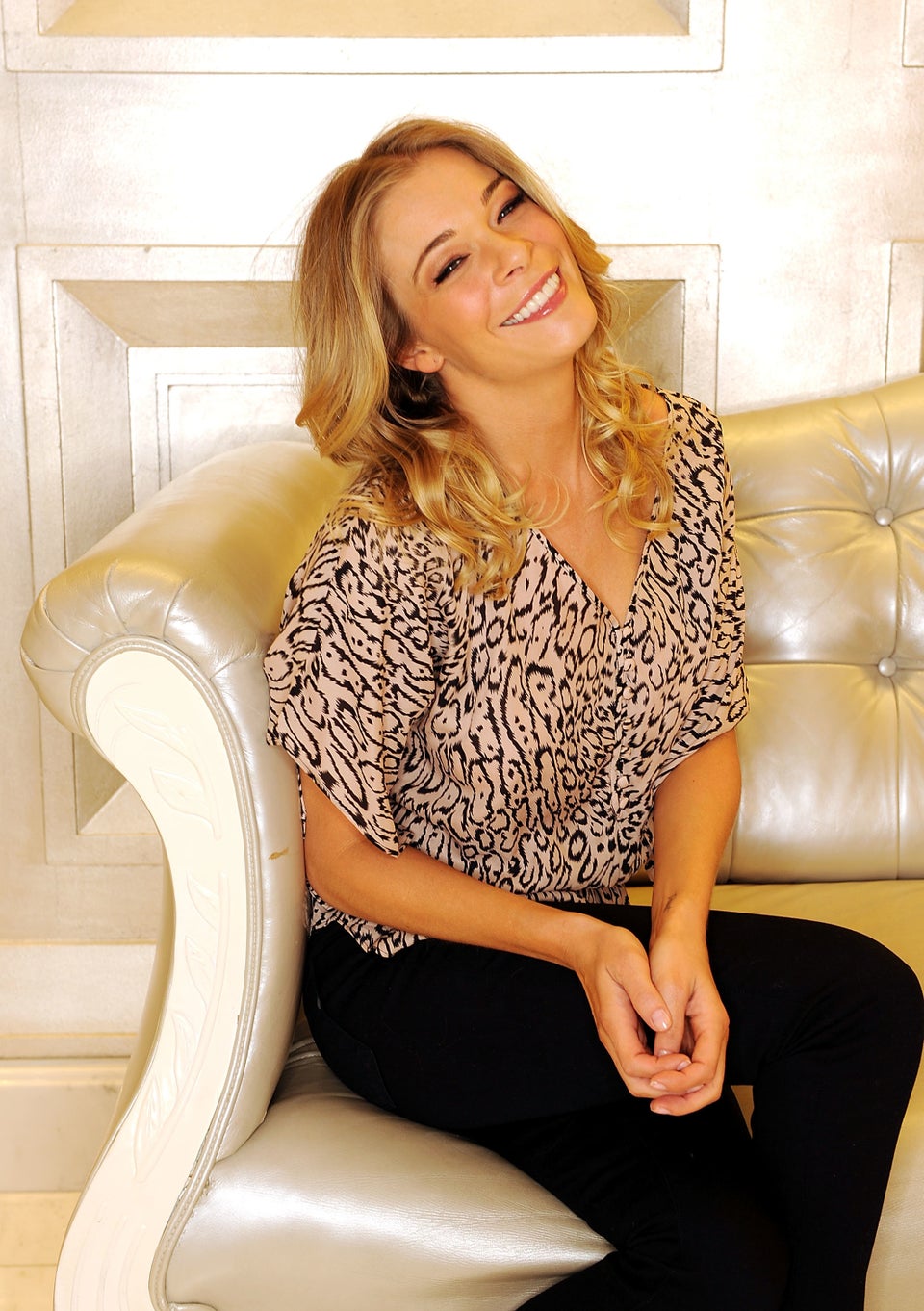 LeAnn Rimes
Popular in the Community