Tabloid target LeAnn Rimes stopped by "Chelsea Lately" last night for a slightly tense repartee with host Chelsea Handler. Dressed in a revealing minidress and sky-high red stilettos, the 29-year-old country singer and wife of Eddie Cibrian was on to promote her album Ladies and Gentlemen, but quickly found herself in the hot seat.
Handler takes a swing by starting off the conversation fairly bluntly: "I know that you've seen me talking s---t about you." Rimes concedes, saying that she watched the show for a laugh while going through a divorce with ex-husband Dean Sheremet, only to see Handler make fun of her.
Then Rimes strikes back moments later, when asked about being heavily photographed. "I am on the damn beach, for God's sake ... they follow us everywhere, it's quite annoying. I'm annoyed with myself, to be honest," Rimes says.
And when asked further about the pictures, Rimes concedes to setting up some photographs -- "to get people to leave me alone" -- but denies any rumors swirling around her body type. "I was a baby. You've known me since I was 13. I was fat. Baby fat... and then, I grew up."
"I'm getting fatter as I get older, so I don't know what you're talking about," Handler says.
Rimes responds to the 36-year-old host: "I'm about to hit 30 this year. I heard it's all downhill from there."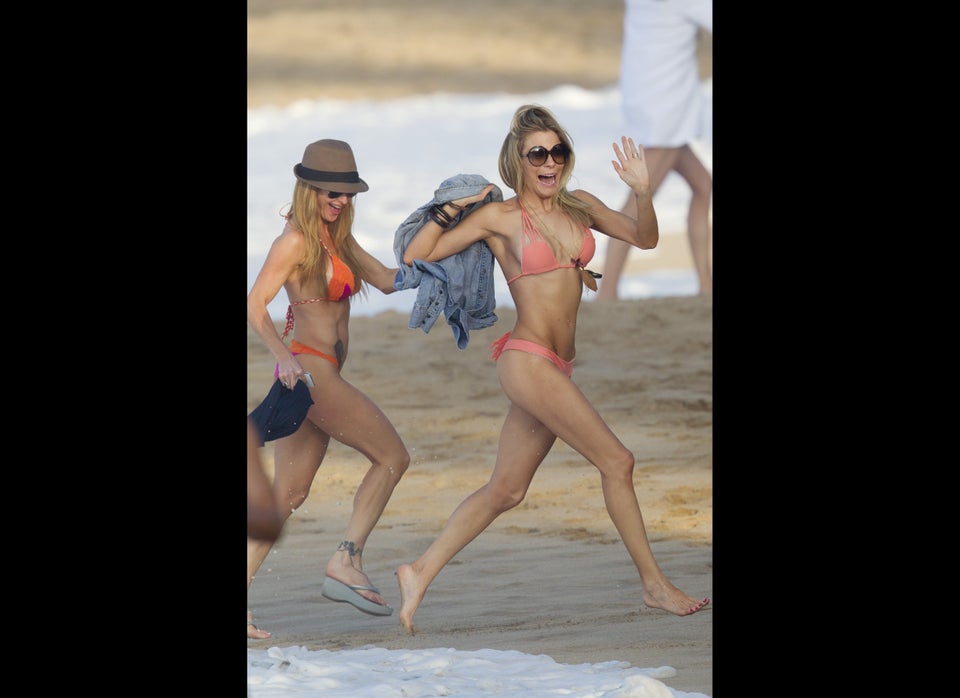 Stars On The Beach: Celebrities Hit Bikini Beach