 One day prior to Rimes' announcement, Australian television personality Charlotte Dawson was hospitalized after a suicide attempt in the early hours of the morning. The host of "Australia's Next Top Model" had spent much of the night retweeting the onslaught of hateful messages on her Twitter account, before signing off "Hope this ends the misery ... You win x." (Dawson would later admit that the "death threats" had "triggered that feeling of helplessness when the trolls got to me. They got the better of me and they won.")
Closer to home, Rimes had been dealing with an undue dose of Internet vitriol. Those following Rimes' story know that fans of Brandi Glanville (the ex-wife of Rimes' husband, Eddie Cibrian) had been particularly harsh on the 30-year-old singer. On August 31, the day after she entered treatment, Rimes let it be known that she would be fighting back. The country star filed a lawsuit against a woman who she alleges illegally tape-recorded their conversation without her consent -- the same woman who has been tweeting "mean and derogatory things about LeAnn for years," according to Rimes' lawyer.
The two incidents are sobering reminders that cyberbullying continues to be a major element of Twitter, and all social media generally. Online expressions of hatred show no signs of subsiding, even towards -- or especially towards -- celebrities, who can often seem untouchable. Stars from Nicole "Snooki" Polizzi to Lady Gaga have spoken out about being victims of cyber hate. That makes them part of the 20 percent of social media users who have been victims of online bullying, according to Dr. Sameer Hinduja, co-director of the Cyberbullying Research Center. A further 20 percent of the online population, he says, are offenders.
Harassment on Twitter can quickly go viral in ways other forms of communication cannot, Dr. Hinduja said. "Most people are extremely familiar with texting. It's a one-on-one transaction that takes place. But when you think about using Twitter primarily from your smartphone, there's a misconception in that we're disarmed to think it is just like a text, even though we've got all of these followers who then receive that text message as it's broadcast."
"Celebrities are humans. I think people forget that sometimes," said Courtenay Semel, the daughter of former Yahoo executive Terry Semel. Semel became a familiar face after appearing on the 2005 reality TV show "Filthy Rich: Cattle Drive."
Semel said that Internet hatred contributed to her last stint in rehab. "There was a time in my life when I didn't have the coping mechanisms, and it didn't matter what anyone said. It didn't matter if a friend said to me, 'Well, don't go on your social media,' or 'Imagine what the other person looks like on the other side of the screen.' Why should I not go on my social media for someone else?"
Semel's comments may help explain why so many celebrities continue to use Twitter, even after receiving negative attention. How do they endure it? "You have to build up a tolerance from it. You kind of have to laugh about it, and realize they must be having a bad day. You know, go worry about yourself, why are you worrying about what I'm doing? Why attack someone you don't know?"
"Kids get the idea that the online environment is almost like Las Vegas -- what happens online is going to stay online," said Deborah Temkin, Research and Policy Coordinator for Bullying Prevention Initiatives at the U.S. Department of Education.
With celebrities, the litany of messages, twitpics and other forms of media can also lend an unrealistic sense of familiarity, Temkin explained. "With people tweeting about more personal things than you would get in even tabloid news, it does to some extent invite people more into their personal lives, and may drive a little bit more of that connection, of feeling that you know them, of feeling you can talk badly about them."
While former Disney stars Demi Lovato and Miley Cyrus have actively campaigned to end cyberbullying, neither has quit using Twitter. Instead, Cyrus is turning the responsibility back onto the platform itself. "I won't tolerate someone telling me 2 die. I think Twitter needs to take some responsibility and make it a safe environment!" the 19-year-old Cyrus wrote.
But if Twitter is contemplating significant changes with regards to cyberbullying, the company is remaining tight-lipped about them. When asked by The Huffington Post about the cyberbullying that takes place on its platform, a spokesperson for Twitter directed us to a section of its support pages that said, "As a policy, we do not mediate content, including potentially offensive content." When asked whether the company considered it their responsibility to police user harassment, in much the same way the company verifies accounts, the Twitter spokesperson again directed HuffPost to a section in the policy and declined to elaborate further: "If the account is in violation of our policies, we will take action, ranging from warning the user up to permanently suspending the account."
In the meantime, there are immediate solutions to try to stop cyberbullying from happening to you. According to Temkin, one should keep two main things in mind. "Don't respond. A lot of the times, whether in life or online, the reason why the kid is bullying is they're looking for a response," she said.
And the other? "Keep a record. One of the unique things about cyberbullying is that there's a readymade record."
CelebrityPhotos Of The Week: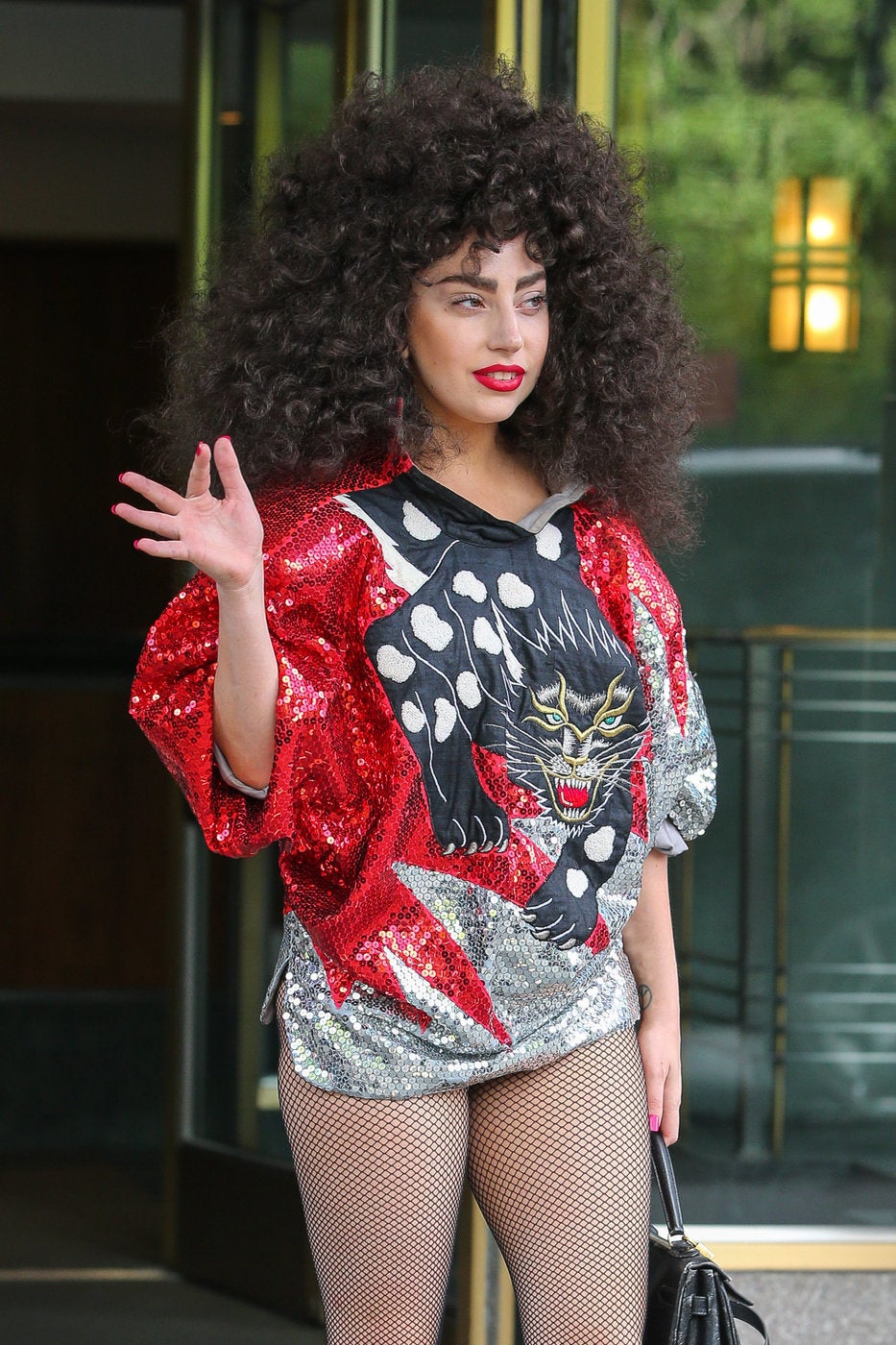 Celebrity News & Photos
Related
Popular in the Community