"I never tried to lose weight, and I never tried to gain it. It depends on how stressed I am. I was eating a ton and couldn't put on weight!" she explains of those skinny pictures, adding that her mom and godmother are "always happier when I have a little meat on my bones."
The "Blue" songstress admits she splurges on "pizza and fried chicken" from time to time, but attempts to keep her carb intake to a minimum. She also enjoys 30-minute hikes and boosts her stage stamina by lifting weights and doing circuit training.
"I'm secure with my body. Trust me, there are moments when I've stood in the mirror and gone, 'Oh my God, I'm getting cellulite!' But then I stand in a different light and I'm, like, 'Oh, it's not so bad now,'" Rimes says, continuing, "I have my moments, like every woman."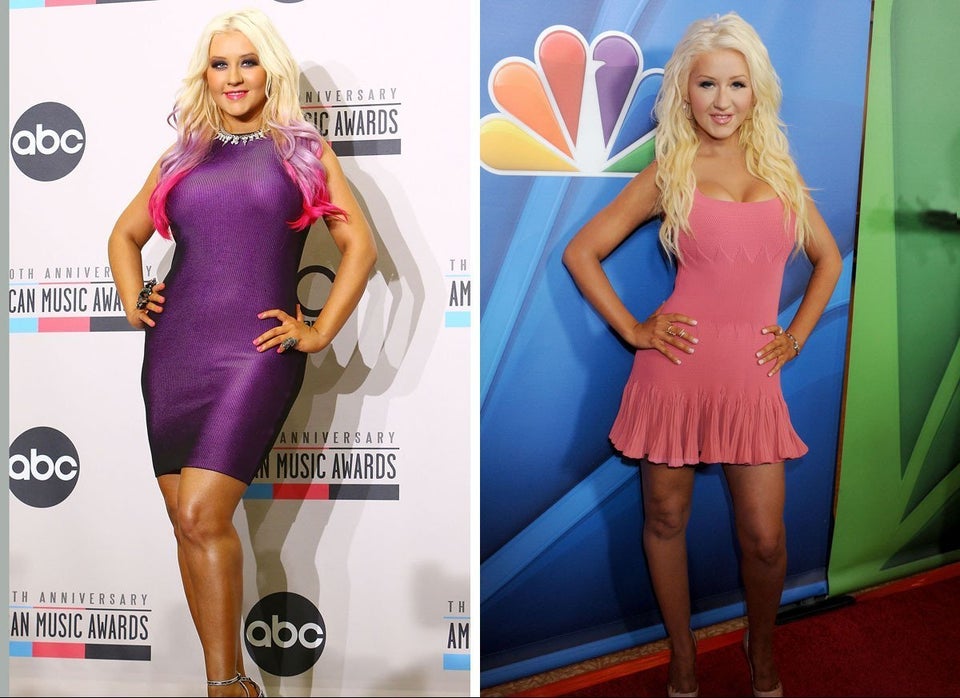 Slimmed-Down Celebrities: Stars Who've Kept The Weight Off