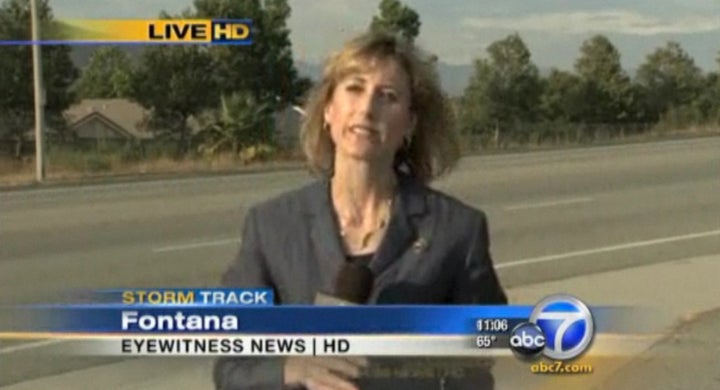 Leanne Suter, a reporter for KABC-TV 7 in Los Angeles, was shot in the hand by a pellet from a BB gun on Saturday evening while giving a live news report.
Suter and her photographer came under fire during the 6 p.m. newscast, although Suter was the only one hit, according to ABC News. She was treated at a nearby hospital and released without serious injury.
SCROLL DOWN FOR UPDATED VIDEO
The Associated Press reports that two boys, ages 16 and 17, were arrested in connection with the incident. According to the report from ABC News (available below), police found multiple BB guns at a residence in the area.
Popular in the Community