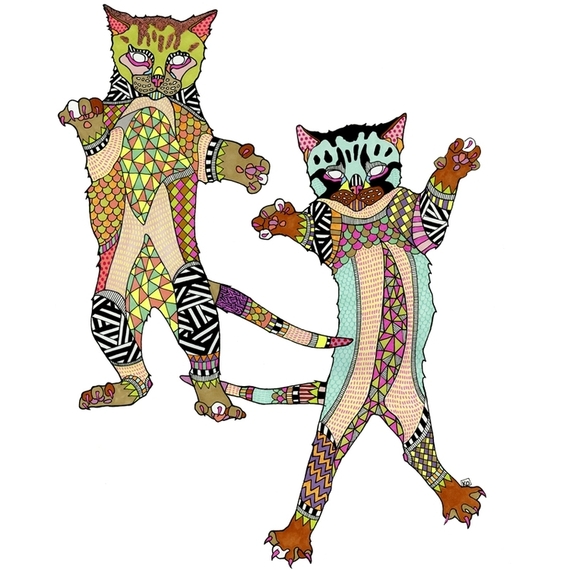 When I left Glamour magazine, I was lucky enough to be given an original Kaitlin O'Connor drawing by Kelly Sherin, one of the brilliant photo people in the Glamour photo department at the time. I was seriously blown away by the gift and it hangs in my office, above where Edie and Clair now sleep, while I work. I reached out to talk to the artist about her work: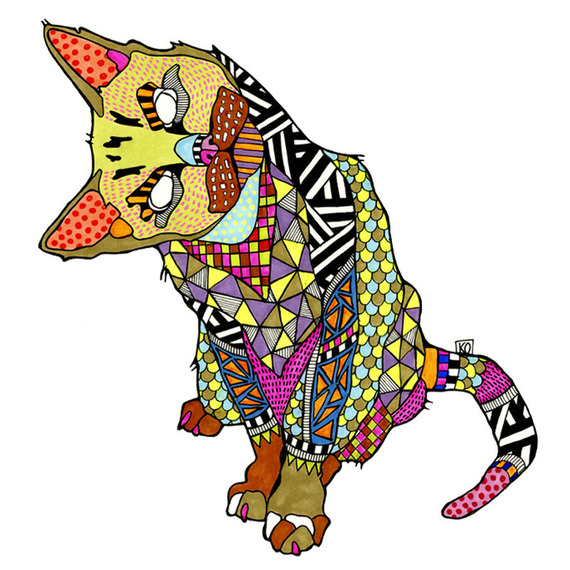 Tell me about how these delicious neon cats came to be?

I was working as an illustrator for a fashion label based in Barcelona called Desigual. Once they asked me to create a cat illustration for a children's tee-shirt, and I kind of threw together a rough Neon Cat.... it was deemed too scary for children, and not very marketable for the brand, although a lot of people liked it. Since my cat is grey, I started drawing cats in very bright, neon colors. Once I moved to Brooklyn, it made sense to pull source images and inspiration from Bodega cats. At the request of some friends, I printed out some black and white ones to color in which they seemed to enjoy... so I decided to make a coloring book.
Have you always illustrated things?

Yeah, especially animals as a kid.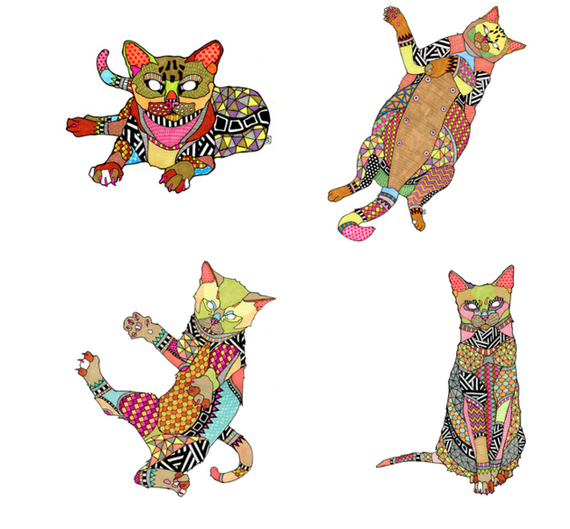 These seem so complicated, how do you do it?

The cats are drawn in ink, then the colors and patterns are painted in with highlight pen ink from broken open highlighter pens. I use a mix of references from the internet or from photos I take myself.
How can someone commission you?

Just shoot me an email! I am interested in doing all pets, not just cats. I normally need a photo reference but that's never been a problem, as most people have photos of their pets...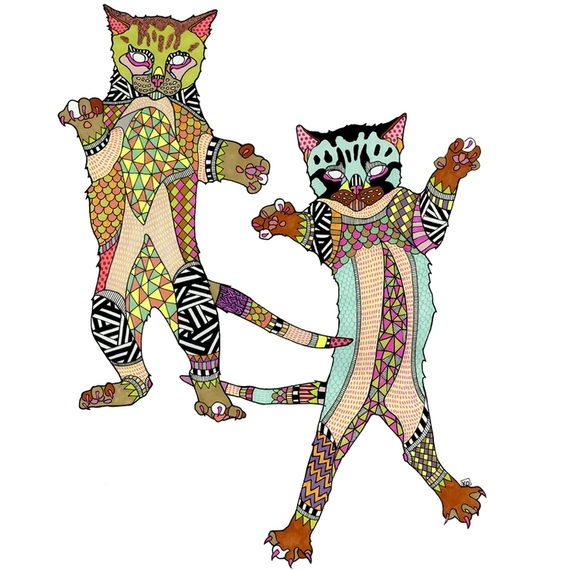 What other projects are you working on right now?

I am juggling a few things at the moment, as well as finishing up my semester at SVA..... I am the oldest undergrad ever. I have gotten increasingly interested in painting and ink drawing lately and working with a variety of different styles and subjects. I also love doing anything music related, album art, fliers, etc...
Kaitlin will be at Koneko Cat Cafe this Thursday night from 6-8pm. Reserve here to come and draw with us, while patting kitties at the same time!
Calling all HuffPost superfans!
Sign up for membership to become a founding member and help shape HuffPost's next chapter