Atlanta Ballet company dancer, Nadia Mara, has shared her talents across various communities for over a decade. The Montevideo (Uruguay) native made the courageous decision to leave home at just 17 years old in pursuit of her dreams. While the pathway to a professional dance career was not easy, Mara has been awarded the Elena Smirnova Gold Medal by the National Ballet of Uruguay, a scholarship to dance with the North Carolina Dance Theater, Mundo Hispanico's 2016 Outstanding People of the Year Award, and an opportunity to work with renowned animation director, Ted Ty!
A stranger to fear and akin to bravery, Mara demonstrates that grit and passion can make anything possible.
I started taking ballet classes when I was three and I knew I had found my passion. Ever since that day, I always said I wanted to be a ballerina. Of course, it was not seen as a practical career so many people questioned me. But I was fortunate to have a strong support system during those times.
Has your family ever hesitated to support your aspirations for dance?
My family has an artistic background and I think that helped me appreciate my own passion even more. I grew up watching ballet videos and listening to classical music. They encouraged my love for dance, whether they did it intentionally or not. Even after I moved to the states, my family continued to support me.
What was your transition like from Uruguay to the United States?
It was so hard. I was still young when I moved and left all my family back in South America. But the worst part of coming here was taking ballet classes in English! Although ballet vocabulary is in French, I had a hard time understanding my teachers. In Uruguay, I learned British English. Learning American English on top of trying to understand the Southern accent was very exhausting. Working with dance partners was also funny. I just didn't know how to express myself effectively. I had to use gestures and basically dance to have them understand me.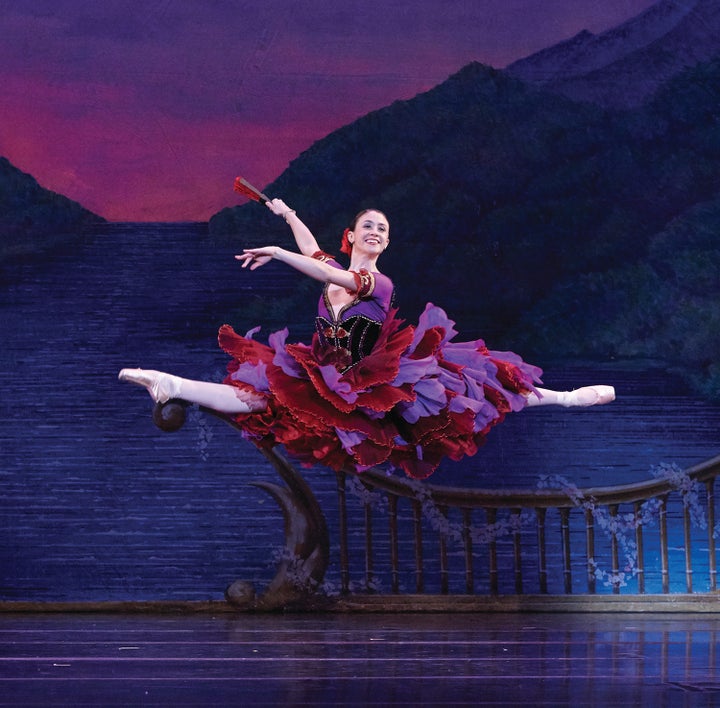 What would you say were some of your biggest challenges when starting a career in dance?
In both, North Carolina and Georgia, I had to adjust to a new way of doing things. The rehearsal schedule would change constantly, unlike in Uruguay where everyday was the same routine. Of course, the language barrier made communicating difficult. I think it was getting started that made the transition tricky. I was so accustomed to being engaged and active in the studio. That wasn't the case when I first started dancing in this country. I was so focused on understanding and communicating that I couldn't give 100% in rehearsals. I was just tired.
Why did you join the Atlanta Ballet?
In a moment of doubt, I spoke with my mentor in North Carolina and she suggested I consider moving to Atlanta. Knowing my style of dance and personality, she thought it would be a good fit. I didn't have any expectations when I went to take a trial class at the Atlanta Ballet. I just thought I would try something new and see what happened.
I accidentally took class with the company and John McFall, the former Artistic Director. He saw something in me. I'm not sure what it was but he was very interested in my story and how I portrayed that through movement. Within a year of having taken that initial class, I was being offered a contract to join the company at only 18 years old! I couldn't believe my dream was finally coming true.
Not only was the company a great fit for me, but the city of Atlanta was also exciting. It is growing rapidly and the arts community is becoming stronger and more diverse. Today, I see art in public spaces and museums are becoming popular. The development of Atlanta Ballet and the arts community is very important to me. By dancing in this city, I can contribute to that growth!
You are now one of four South Americans in the Atlanta Ballet company. What's your opinion on the representation of Latin dancers in the industry, specifically ballet?
Generally speaking, I think Latin dancers usually come from very complex backgrounds and that drives them to be some of the most dedicated and passionate artists I know. I remember in Uruguay we only had one theater and it was old and run-down. But the dancers wanted to pursue their passions so badly that they worked harder than anyone else I knew to make it happen.
Today especially, we are making a big impact across the world. I've always admired Tamara Rojo because she is a kind and talented woman. But her willingness to give up her role as principal dancer with the Royal Ballet in order to become the Artistic Director of English National Ballet is laudable. Look at Alicia Alonso and the dancers from National Ballet of Cuba!There are so many role models to look up to.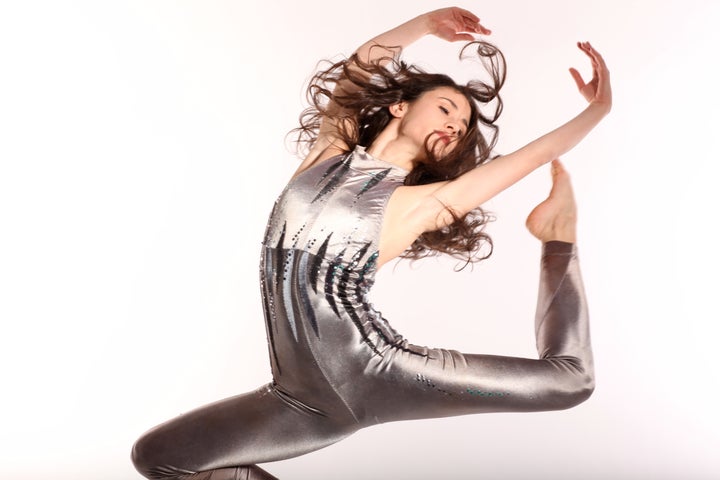 For the readers aspiring to pursue an artistic career, what advice can you offer them?
It is important to love what you do. Everyone has a dream and shouldn't be afraid pursue them, but also be open to the opportunities that can come from that journey. Sometimes your dream will offer entry into new avenues you didn't consider and that's okay. Just don't be narrow-minded and discouraged to do whatever makes you happy!
Traveling over 5,000 miles, Mara leaped across borders to convert her dream into reality. Her recent work with notorious animation director, Ted Ty, portrays a similar narrative in the 2017 film, Leap! Click here and don't miss your chance to support Nadia Mara and the Atlanta Ballet company this season!
A big thank you to Nadia for this amazing interview!
Related
Popular in the Community