For years, whenever we had a free day to spend together as a family, either my husband or I would say, "What do you want to do?" To which the other would respond, "I don't know. What do you want to do?" After a lengthy search online and/or the careful perusal of travel books, we'd finally decide on a fun local activity. Only by then, it was usually too late to go anywhere because all the venues were about to close. Sound familiar?

This even happens to us when we're on vacation. Fact is, sometimes families need a break from sightseeing and would rather spend the day doing something different. In case you're a San Francisco local or just visiting with your kids for a while and need a couple good ideas, here are some of our favorite places. Maybe this post will spare you from wasting away some of your precious free time. Each of these establishments offers interactive and educational exhibits that will keep parents entertained just about as much as the kids. (Please note: Suggested ages are estimates and are only meant to be a guide.)
Children's Creativity Museum - Best for ages 2-10
Activities of all sorts to stimulate creativity and imagination. My husband, daughter, and I can spend all day in the Animation Studio making clay figures and stop-motion animation. In fact, that's what we did during our first couple of visits! The carousel outside is $4 per person for two rides, $3 with paid museum admission.

Admission: $12 (ages 3+); Free for ages 2 and under
Exploratorium - Best for ages 8 and up
Hands-on science experiments both inside and outside the museum. Even if you're not a science nerd, the exhibits here are tons of fun. My daughter loves forming new shapes on a super powerful set of magnets while my husband is mesmerized by the patterns he can make on the spinning stands of sand. For me, I just love it all and I totally feel like a kid running from display to display. The only drawback of visiting the Exploratorium is that it's impossible to do everything in one visit. New exhibits are always being developed. Discounted admission for locals.

Admission: $29 adults (ages 18-64); $24 seniors (65+), people with disabilities, teachers, students, youth (ages 13-17); $19 youth (ages 4-12); Free for ages 3 and under

California Academy of Sciences - Best for all ages
A combined museum, aquarium, planetarium, rainforest, and more under one living roof. Even though we live in the San Francisco Bay Area, we love the Earthquake experience! The meticulously decorated room, audio clips, and shaking really make you feel like you're back in 1906 experience the great quake in the city. Oh, the rainforest exhibit! We'll spend hours here just trying to capture photos of all the gorgeous butterflies. Last time, we saw the strangest thing - birds and butterflies sharing the same plate of food. It was so shocking to see that the bird wasn't even eyeing the butterfly as its next meal. This area is not as humid as you'd expect and all four floors are not to be missed. There is a dedicated area for children ages 5 and under.

Admission: $34.95 adult; $29.95 senior (65+); $29.95 student, youth (ages 12-17); $24.95 child (ages 4-11); Free for ages 3 and under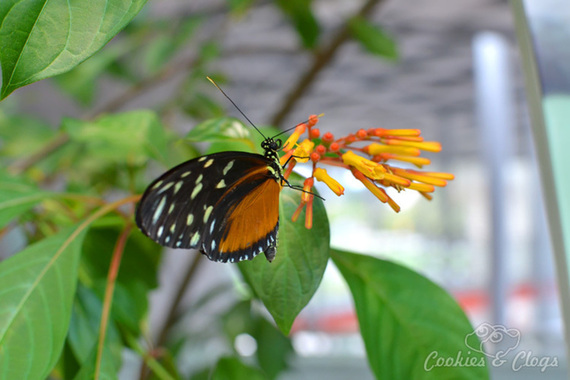 San Francisco Zoo - Best for all ages
Houses a wide variety of reptiles, insects, birds, mammals, and amphibians. One time, the lion came right up to the plexiglass and was stretching and scratching it. It scared us half to death but it was amazing to see him so close up. Every time we visit here, we're surprised by how much we enjoy watching the animals, which all seem quite content and well-cared for. If there are any baby animals, make sure to stop by and see them in the nursery. They're so adorable! Photo opportunities of the animals can be found everywhere and the way the exhibits are set up provide great, clear views. Miniature train ride, carousel ride, and parking are an additional fee.

Admission: $20 adults (ages 15-64); $17 seniors (65+); $14 children (ages 4-14); Free for ages 3 and under

In the North Bay

Bay Area Discovery Museum - Best for ages 0-6
Even the littlest of visitors can climb, build, paint, play, and create here. Paint on the walls in Studio 5, climb at Lookout Cove, or visit simulated ports of San Francisco and Oakland. Some of our favorite photos from my our daughter's childhood were captured here. Kids can be free to be kids from crafting, to dressing up, to imaginative play! Fab Lab is opening in spring of 2016 for ages 3-10. Awesome view of the Golden Gate Bridge!

Admission: $13.95 general (ages 1-64); $12.95 seniors (64+), babies (ages 6-12 months)
On the Peninsula

Curiodyssey - San Mateo - Best for ages 2-12
Cozy museum offers exhibits that changes, classes, and a small collection of wild animals that have been rescued. The owl and porcupine are a couple of my favorites! There are larger exhibits for both the river otters and the raccoons, giving them plenty of space to play around. They never get boring to watch! My daughter took several homeschool classes here and they were fantastic. Down the hill, near the parking gate, visit the huge playground to get some wiggles out, have a picnic, or stroll along the bay. We make sure to do both if we have time. Parking is $5.

Admission: $9 adults; $7 seniors (62+), students (ages 13-17); $6 children (ages 2-12); Free for infants (ages 0-23 months)

In the East Bay

Chabot Space and Science Center - Oakland - Best for ages 5 and up
Get your fix of interactive space exploration and enjoy one of the many planetarium shows. The Observatory is open for telescope viewing Friday and Saturday evenings depending on the weather. We went on a night when it was kind of cloudy so the domes were closed. Make sure you check the forecast and come when clear skies are expected.

Admission: $18 adult; $15 seniors (65+), students (ages 13-18 or college ID); $14 youth (ages 3-12)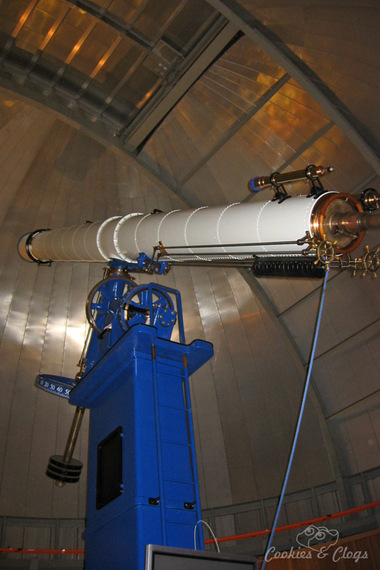 Lawrence Hall of Science - Berkeley - Best for ages 6-12
This is where I used to go on field trips when I was in elementary school and the huge whale we used to climb on is still there! Find out what scientists are working on now and foster a love of science by means of animals, exhibits, movies, and more. As an added bonus, the views outside are simply breathtaking.
Admission: $12 adults; $10 seniors (62+), children (ages 3-18); Free for ages 3 and under
In the South Bay

The Tech Museum of Innovation - San Jose - Best for ages 8 and up
Discover, play with, and understand technology in the many ways it touches our lives. From health advancements to topical exploration, and from internet security to upcoming innovation, these exhibits are sure to get those brain juices flowing. You really have to visit to see how interesting it is for the whole family. At one exhibit, my husband and daughter were even competing to see who was better at shaking the maracas to the beat. I'm a total tech girl so being able to see real-world applications and the inner workings behind such tech is just awesome.

Admission: $21 adults; $16 seniors (65+), children (ages 3-17); Educational IMAX Film is extra

Children's Discovery Museum of San Jose - Best for ages 0-6
Young ones will have so much fun playing with water, blowing giant bubbles, exploring a small-scale city, picking food at a farmers market, and digging for fossils that they won't even realize that they are learning the whole time. Be sure to make your own cornhusk dolls! I had just as much fun doing this as my daughter. It's such a great souvenir and the staff is super helpful as you assemble and customize your dolls.

Admission: $13 adults; $12 seniors (60+); $13 children (ages 1-17); Free for infants (ages 0-11 months)
San Francisco Bay Area Bonus

A bonus venue is Children's Fairyland in Oakland, CA. It's not educational in nature, but it is a ton of fun for the whole family. Each attraction is based on a children's story and plastic keys activate storybook boxes with humorous audio recordings. I love all of the bright colors and the moving characters are so adorable. Sometimes my husband and I would prod our daughter to put in her key just so we could hear the story! Toddlers and young school-aged kids will make so many memories there that they'll want to bring their children in the future. That's what happened to my parents, what happened to me, and I hope my daughter will continue the tradition one day!

As you can see, there is plenty to do in the San Francisco Bay Area with kids. Be careful visiting all of these places though. After finding out how much there is to explore, your family might not want to leave!