In light of the violence, it's imperative that we continue to discuss positive solutions that will engage and keep our children safe. The Learn and Earn Program, a summer youth development program that engages hundreds of Chicago teens, is a model that is working.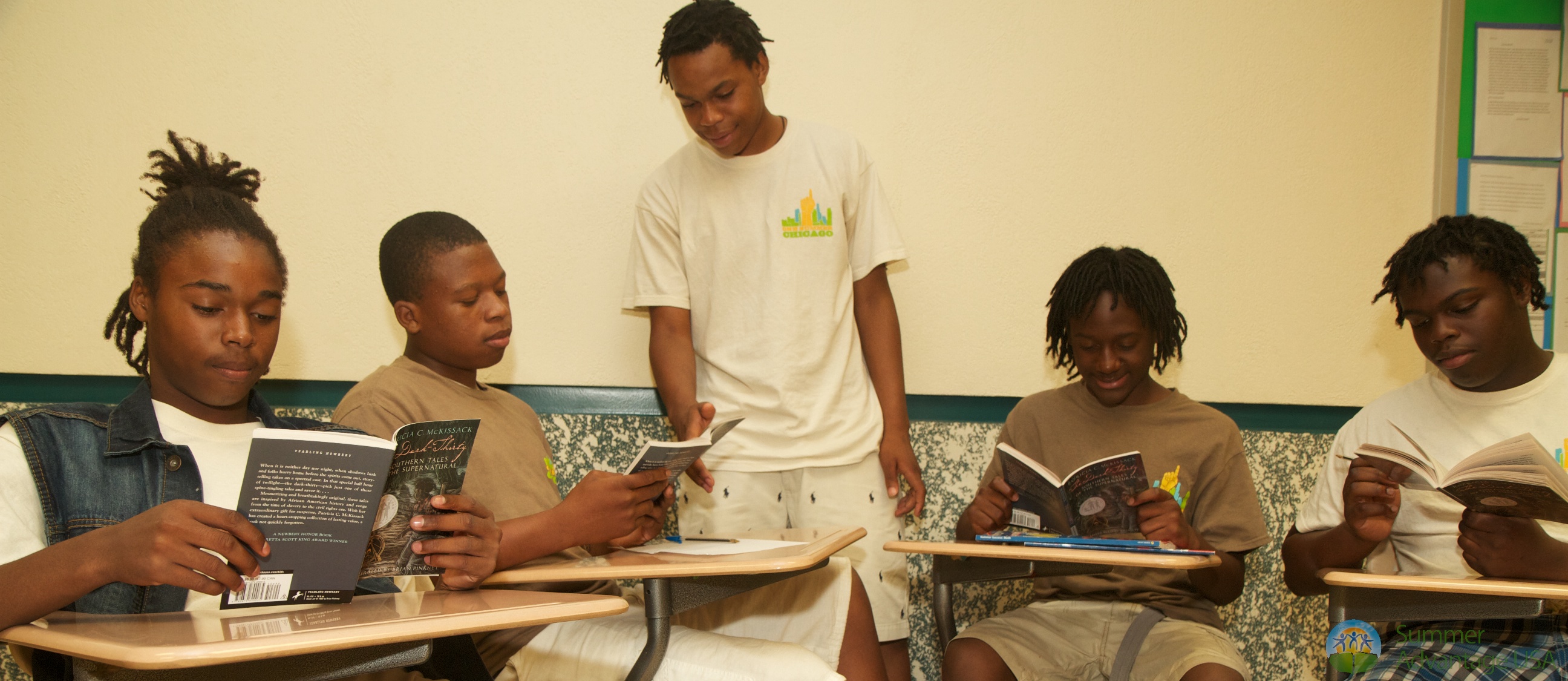 Chicago Teens in Learn and Earn Program, courtesy of Summer Advantage
Former Michigan City, Indiana Mayor and Summer Advantage Chicago Regional Director, Sheila Brillson, is a Learn and Earn partner. I am glad she could take some time to share insight into the successful program.
What is the Learn and Earn Program? Why was it started?
The Learn and Earn program is amazing! It provides an academic enrichment and career development opportunity for approximately 700 Chicago Housing Authority (CHA) youth in order to prevent learning loss during summer time. The program also provides a "first real job" experience. This highly successful program is geared towards teens, ages 13-15, and is designed to reach scholars wherever they are on their learning journey. If scholars are behind we aim to build critical skills, and if scholars are on grade level or accelerated we aim to challenge them and share knowledge about career pathways. Scholars must attend daily, "clock in" on time, wear a uniform, and complete all tasks assigned. Based on their attendance and performance, scholars may earn a stipend of $600 for the 6 week program.
This is the classic, research-supported Summer Advantage model with tweaks for older scholars. In the morning we do curriculum-based academics with certified teachers and in the afternoon our enrichment teachers and Career Coaches work on Career Exploration and Pathways to Success. We want each scholar to build their future career pathway so they know how to reach their goal.
The early teenage years are an important time for social and emotional development so our approach is holistic. We don't only want our scholars to get better at math and read a lot during the summer - though that is certainly a key program element - but we also want them to become more confident, more self-aware, and more focused on their pathway to success. We work to strengthen real life skills like financial literacy and goal setting as well as working with scholars to create a portfolio with their life plan, resume, and career development timeline.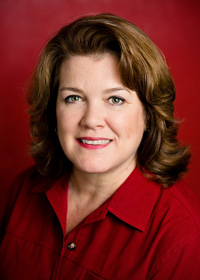 Former Teacher and Summer Advantage Chicago Regional Director Sheila Brillson, courtesy of Summer Advantage
Who is eligible to participate?
While Summer Advantage USA most often works with a K-8 school or a district, the Summer Advantage Learn and Earn model is geared towards teenagers, ages 13-15, who are residents of the Chicago Housing Authority. We partner with the Chicago Housing Authority on this successful program and our youth and our parents support it. For summer 2013, we had 1500 applicants for 700 openings across Chicago!
This program allows for 30 additional instructional days for our scholars during the summer to prepare them to return to school, poised for success while becoming more knowledgeable about pathways to their future career goals.
As partners with the Chicago Housing Authority, I give the CHA kudos for recognizing the importance of summer learning for teenagers who are too old for park district programs but too young for a job.
How is Summer Advantage connected to Learn and Earn?
The Learn and Earn program in Chicago and our partnership with the CHA is one of several Summer Advantage programs and partnerships throughout the country. Other Summer Advantage communities include several locations throughout Indiana; in Birmingham and Hoover Alabama; and the Roaring Fork Valley of Colorado. Though some details of the Learn and Earn program differ from the traditional Summer Advantage model - including ages targeted (13-15 vs. the traditional K-8) and our laser focus on career exploration here in Chicago - the Learn and Earn program largely follows the evidence-based program design that all Summer Advantage sites employ.
Like all Summer Advantage scholars, Learn and Earn program scholars engage in a community service project, go on learning adventures throughout the city, make college campus visits, and hear from inspirational guest speakers who share their own stories with our young adults in order to open up their eyes to the world of possible choices they have for their future. All of these elements come together to ensure that our scholars have a well-rounded summer.
As someone who is on the ground in the midst of the violence crisis, what would you say to community leaders and others who are concerned about the future of Chicago's children?
Chicago is a very caring city; so many people wonder what they can do to help create a better Chicago for all of our kids. As for me, I'm a parent first as well as a teacher and a grandmother and I worry about our kids. I want to use my skills and the talents I've been given to try to help. I know and, in fact, we all know - as parents, community members, and families -that it really does take a village. Well, WE ARE THAT VILLAGE.
Last week, when I trained the Chicago Summer Advantage staff, looking across the large room filled with everyone who would be sharing their gifts with our kids this summer - bus monitors, teacher's assistants, Career Coaches, Academic Teachers, college students, teacher leaders - I was moved and overwhelmed by their enthusiasm, their energy, and their passion for our kids.
The caring and positive energy in that room really could change the world. Come join us as we wrap our village of caring and learning around all of Chicago's children -- every child, in every neighborhood, every summer, so that we can make a difference together.
Related
Popular in the Community