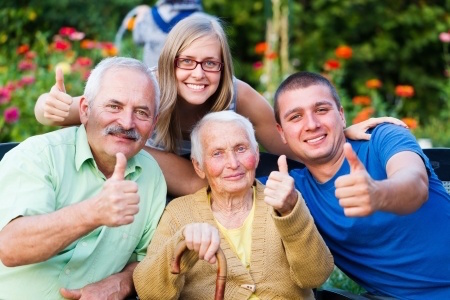 I confess I learn slowly. How about you?
I'm not talking about picking up a new language, learning a new app, or catching on at a new job -- that's the easy stuff compared to the tough lessons life keeps trying to teach us -- again and again until the light dawns. And while we wander around in the fog instead of looking for our role in the matter, the lesson stays in hiding, preparing to come on stronger next time. Waiting patiently until we get it.
Trust
Listen
Have faith
Stick to what matters
Be present
Life is my best teacher. When something disappoints me, I need to be sufficiently humble to look for its lesson.
Every one of our biggest challenges holds a true gift. This I know.
The lessons above are expressed as guidelines, instructions about how to behave in the coming year to have a personal best year yet. Once you've discovered your own guidelines, you'll have the first of the four parts of your 2015 plan.
Move 2: Learn from my disappointments
What were my biggest disappointments?
The first step in finding your guidelines is to answer this question. Writing your answers takes less than five minutes -- just ask yourself the question and write down whatever occurs to you. No editing. Trust yourself -- your heart has the answers.
Some disappointments may be painful, others less so but still costly. As you write them, imagine letting them go just as the fog lifts from the sun. The only thing you can do about the past is to learn from it -- and once the light of your inner wisdom is shining on it, the view clears.
Here are a few of my disappointments from 2014:
Didn't lose the same old 10 pounds that keep bouncing on and off
Lost confidence in myself as an author and stopped writing for six months
My right knee went out just as my back pain was getting better
Not doing nearly enough cardio exercise
Can you see how becoming aware of your disappointments and mistakes begins to shine the light on what you need to learn?
The easiest way to extract the lessons from disappointments is to think about what advice you have for yourself. What do you need to do differently in order not to repeat that disappointment or mistake? Read through each disappointment, and make a note of the guideline that, if followed, would lead to a better result.
Craft the advice in the form of a short, pithy instruction. Tell yourself exactly what do in four words or less. Once you have completed your list, choose three to learn in the following year. Which three would guide me to make 2015 my best year yet?
Your lessons are pure gold. Their guidance is far better than you could find in any book because you discovered them, and you know that if you really follow them it could be your best year yet.
Guidelines are a precious gift, which come straight to you from the wisdom in your heart. Following them for one year leads to positive change throughout your lifetime. The world is full of inspirational quotations about learning our lessons, but my favorite remains Albert Einstein's definition of insanity:
Doing the same thing over and over again and expecting different results
Please take time to learn from your disappointments -- I'd love nothing more than for you to have more sanity in 2015!
Review of 8 Moves to Make 2015 Your Best Year Yet:
Appreciate my success.
Learn from my disappointments. (this article)
Stop lying to myself about who I really am.
Create my next year from the inside out.
Give myself a performance review.
Set my top 10 goals.
Be accountable.
Pay it forward.
Be in touch if you have questions about how to make this work or perhaps want to share one of your new guidelines. Either scroll to the bottom to the Comments section or contact me directly at jinny@bestyearyet.com.

P.S. If you want to complete your plan sooner, you have these options: