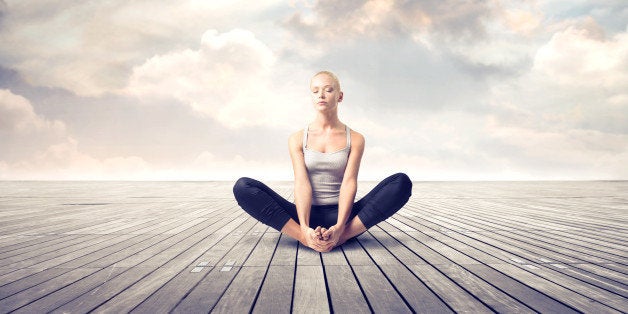 Explaining all the different meditation techniques based on my experience with Himalayan Yogis. It seems that the whole world is now meditating. This is wonderful as meditation does so much for us on all levels of body, mind and spirit. It helps to make the body stress free. It assists the mind to feel peaceful and less detached to the outcome of things. It takes us beyond the mind were a whole inner universe is awaiting us to explore the ever number of possibilities. But as there are now so many people teaching a vast array of techniques how would you know which one to do? Or how would you know if you are practicing the incorrect method for you?
I know what is best for me but do you or would you know which method is the best one for you? Meaning would you know how to pick a technique which would take you into a meditative state and what is so different about them all that it should even make a difference? Below I explain some of the main techniques out there today so you can understand how to move forward with the right one for you.
But before getting into the list one thing you need to first understand: methods vary because people vary in their attitudes, character and nature. So when coming to pick the right method of meditation you will have to fit the meditation into your nature and not try to fit your character into a certain technique. This will make you frustrated after some time because your nature is who you are and it will not change. When you fit your natural nature into the right meditation method you will feel certain ease and comfort in your practice. You will flourish.
Now for picking the right method for you;
Gazing. When following this method we are using our sense of sight to silence the mind. Gazing at a still candle flame in the dark for instance helps the mind to become very focused.
Visualization. This method involves going within with our eyes closed and seeing some object like our Chakras or our heart and holding in that image as an object of meditation.
Chanting mantras. People who follow TM meditation or chant a mantra are following this path. This is where one, two or a sentence of mantras are repeated to get the mind to become calm and centered.
Focusing. When we are focusing on something like the third eye in between the eyebrows we bring awareness to a very powerful center. This focusing brings stillness to our whole being.
Using mala beads. Using mala beads brings an extra layer of activity for the very busy mind. As you are doing your chanting or gazing, using mala beads helps to keep the mind super focused on the task at hand.
Breathing. Simply following the breath is an easy way to start your practice before moving on to other more in depth practices. Because the breath has such an impact on our whole being, focusing on breathing brings about a restful and calm nature.
Using an image. When using an image to stare at we are evoking the power and strength of what that image represents. If you use the image of a Guru, religious figure or master, whatever energy they have will be with you. This practice is good for people who already have a spiritual practice and follow a certain path.
So there you have seven methods to choose from which will either enhance your method of meditation, help you to choose a new and effective technique or it will help you to correct an existing practice, which is not correct for you.
If you want to learn more on how to meditate to help you reduce stress and keep focused, then check out my FREE 3 part Meditation Video Series. Click here for details.