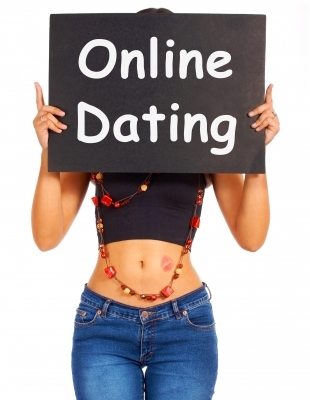 For some individuals, online dating is a godsend. The virtual space provides a safe environment for adults to find Mr. or Mrs. Right. However, other people have experienced the serious pitfalls of online dating -- "catfishing" and predators. Learning how to effectively navigate online dating can save you time, money, and your heart.
According to a Pew Research Center study, one in five American adults ages 25-34 years old have tried online dating. Many online daters also seek help from friends to create or review their profiles. Therefore, there's no surprise that so many dating websites exist.
Steve Harvey, comedian and Family Feud television host, recently launched his new online dating website called Delightful.com. The site caters to the dating needs of women and offers advice similar to his book-turned-movie called, Act Like a Lady, Think Like a Man.
MillionaireMatch.com, a dating site with more than 2.2 million members, offers attractive singles the opportunity to connect with "certified millionaires." To become a certified millionaire, members must verify a personal (no business) tax return from the last financial year that shows earnings of over $200,000, a bank statement showing the member has earned over $200,000 during this current financial year, or documents proving the member's net assets (after all liabilities are deducted) are over $1 million.
The Journal of Computer-Mediated Communication research announced the emergence of an online dating "tipping point." This occurs when too much online communication before a first date causes a person to idolize someone prior to actually meeting them face-to-face.
People are then let down when meeting someone who doesn't reach their hefty expectations. This "tipping point" happens after 17 to 23 days; thus, researchers advise online daters not to wait longer than that to meet in-person.
For most, looks are our exclusive reason for interacting with potential soul mates. The dating app Tinder uses the same principle. Despite how superficial, science backs up the organization's appearance based matchmaking process.
Tinder has been successful in the dating scene. Users login an average of 11 times a day and spend about eight minutes seeking new matches during a single session.
Not all dating sites are created equal. Recently, the Federal Trade Commission fined JDI Dating, a company operating several dating websites, more than $600,000 for charging people to look at fake dating profiles. The business created these fake profiles to lure their users to become paid members.
Alexandra Tweten started the Instagram account Bye Felipe after realizing how many women receive aggressive or threatening comments from men while online dating. The account exposes dudes who send absurd messages when rejected or ignored.
Moreover, the Better Business Bureau (BBB) collected 3,294 complaints nationally about online dating sites in the past year -- a 40 percent increase in the last three years.
Here are a few tips to enhance your online dating experience:
• Review the website's privacy policy.
• Read the Terms of Agreement before pressing the "I agree" button.
• Understand the site's cancellation policy.
• Make sure your payment is processed on a secure website.
• Test the site's customer service response to inquiries.
• Gather research about the service from friends and the BBB.
Online dating doesn't have to jeopardize your safety or sanity. From MillionaireMatch.com to the Tinder app, search for online dating sites that will provide you with a safe space to find your future husband or wife.
Image courtesy of Stuart Miles at FreeDigitalPhotos.net