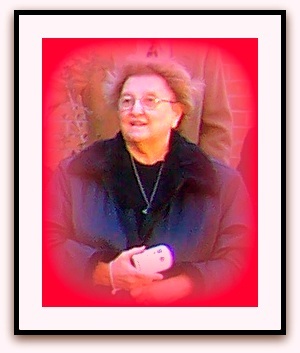 Usually it is referred to as a 'little extra something' that a vendor gives to a customer....an extra doughnut, or an extra little treat. I woke up this morning thinking about a special person in my life who it occurs to me is 'lagniappe" personified. We lost her earlier this year, back in March...but what I realized this morning is that people can be the lagniappe that just keeps on giving.
Joan Driver was so special in one spectacular way. Have you ever known ANYONE who has never had an unkind thing to say about anyway....and not in a sanctimonious way at all...she was just that good. She was an indefatigable cheerleader to all around her. While I miss her a lot, I still carry her around in my hip pocket...and while I will never achieve her high standards, I can at least try. One thing I will always remember about Joan is her love for the color red. I will be wearing it today in honor of her birthday....in fact, it may not be a bad color choice for every day.
One last thought about Joan was her incredible graciousness for living...and dying. As she spent the last few months of her life dealing with living cancer, what amazed me was that SHE ministered to us, the ones saying goodbye, makes US feel good about her situation. I will never forget our last telephone chat...her sign off to me was 'Bil, this isn't goodbye, this is just see you later...and I will be waiting for you!" What faith...and what class. That is probably the best word for her...class. To a T!
Calling all HuffPost superfans!
Sign up for membership to become a founding member and help shape HuffPost's next chapter