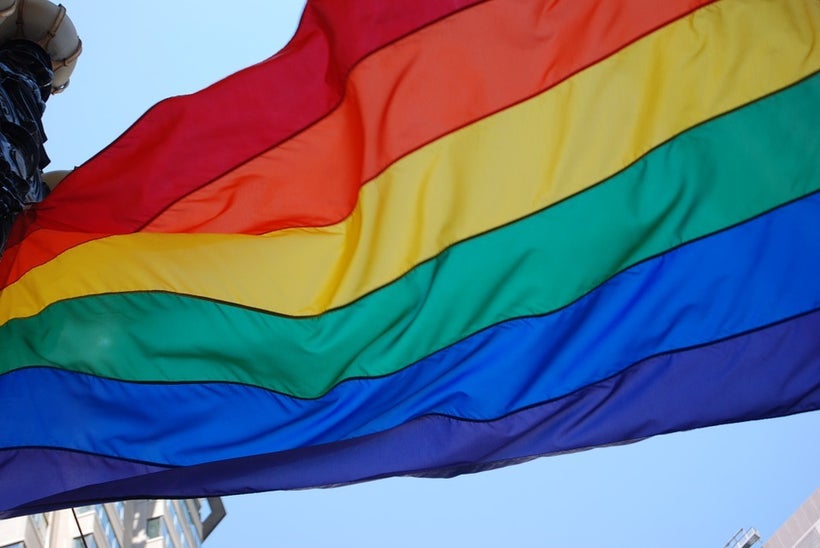 I was on my way to work via the train one cold and blustery morning. It was like that during the winter times, if we break zero then I'm usually happy. I can remember watching as we zoomed through a forest of white-topped trees that broke out into a lovely field with green grass and marshy meadows as far as the eye could see. Winter wasn't my favourite time of the year but it certainly was pretty. I was on the train with my friend Jen as we were both travelling to work.
I had started at the same place with Jen on exactly the same day. It was a work rehabilitation centre that focused on people with mental health issues and worked their hardest to find suitable employment for them. Jen had only been there for a short while before they sent her off to work with a large retailing chain, and, she's been there ever since. Me? I stayed on for four years. I had improved significantly and had been chosen to work closely with them. They took me on as staff, to work with other survivors. I had quickly made friends with Mark from the word go, though. She was very similar to me. There was a lot in her that reminded me of myself. If I'm honest I liked her from the start. We had become good friends.
So here was Jen and I, sitting on the train, watching the world go by when she out of the blue, turns to me and said,
"Raymond, I'm transgender. I like to dress up as a woman"
I'll admit it was a shock at first, mainly because, firstly, this came totally out of nothing, and I'd never met anyone that was transgender before. I had no idea what the meant for her, or even me. I'll admit that the shock set me back a few paces. Everything that I knew about my friend, or thought I knew, or had assumed that I knew, wasn't the truth. But here she was, sitting there, being absolutely brutally honest with me. If I'm honest I had created a very safe zone for Jen to be herself around. She had spent her life around people that judged her for everything and anything. I didn't want to be one of those people. In fact, being honest with me was a direct result of the friendship warmth I had created for her.
I had to speak with my mentor after that. I had a mentor at the place that I was working at and she pretty much helped me overcome a lot of things in life. She was my life knowledge go-to. She was much older than me and I'm betting she had seen her fair share of war and peace. She basically educated me on everything. What this means for my good friend Jen, and she encouraged me to do a bit of research. And, not wanting to drift apart from my friend I did just that. I think education is the key to everything. If something ever frightened me, I would read up on it, and learn more about it, try to put myself in the person experiencing such things place.
Well, to cut a long story short it wasn't long before I was letting Jen be a woman at my place. I lived alone and it was a brilliant place where she could be herself and feel comfortable without being judged. I couldn't imagine how hard it is to make the social transition from male to female in a highly judgemental and volatile world that we live in today. She did it for a good few years, be herself at mine. I allowed her to be relaxed and comfortable, highly important in my eyes. I really hope I helped somewhat into her transition, I hope I did.
Sadly, after a few years we drifted apart. I met my wife whilst at work and I moved away. Quite a fair distance from where I was last living. That meant I couldn't get the same train as Jen, or see her as much as I could. Our lives are insanely busy too, now that I have a six year old Autistic son to keep me occupied.
Her name is Jen, now. I've always kept in contact ever since I moved, through facebook. Turns out that it took her a good few years to come out publicly, but when she did, she did it in awesome style. She has created a lovely community around herself and people that really like her for who she is. I actually couldn't be happier for her. And it doesn't stop there. She's seeing the doctors for hormone therapy (I think that's what it is). I couldn't imagine that the journey has been easy for her, but looking back there have been some obscene obstacles to overcome, and she did them. One by one. She should be very proud!
And I learned something from this whole experience. It helped me grow as a person too. I'll admit, at first, when Jen told me about her change I was scared, I honestly didn't know what to think. I had a few moments of panic and slight hyperventilation, but at the time, that said zero about her. It said everything about who I was as a human being and how comfortable I was with my sexuality. My panic, it stemmed from fear of the unknown, and it also brought to the surface the perception of my being. How I perceive myself as sexually, and it threw me into lockdown because I hadn't come to terms with any part of my sexuality back then.
Acceptance of who I am was my biggest hurdle. I think it was Jens too.
Calling all HuffPost superfans!
Sign up for membership to become a founding member and help shape HuffPost's next chapter
This post was published on the now-closed HuffPost Contributor platform. Contributors control their own work and posted freely to our site. If you need to flag this entry as abusive,
send us an email
.