The age of social networking has brought with it aye-sayers and nay-sayers, especially with respect to the effect it has on the youth. Irrespective of social perception and opinion, there is no doubt that students of all developed and most developing countries are actively engaged on social networks. While the name "social networking" points to social interaction, does it have any effect on education and learning? The typical knee-jerk reaction is that it is detrimental to anything productive because it is a time sink, causes distraction and leads to antisocial behaviour that is non-conducive to learning.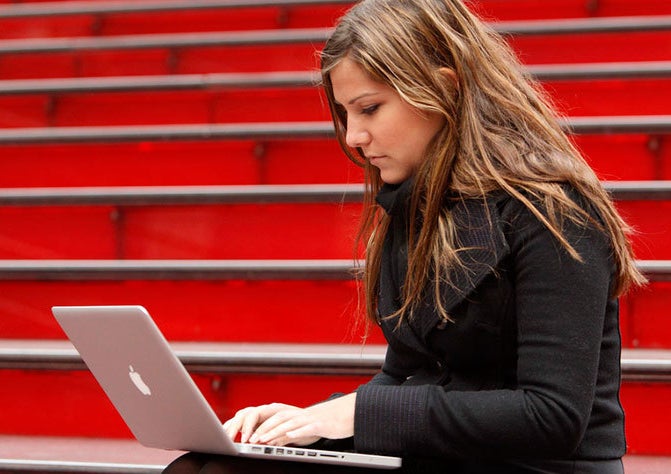 Recent research has shown that a large proportion of college students use technology applications only to learn and feel that "the technology they use to study should be as tailored to their needs as social media feeds". Thus, while social media tools like Facebook, Twitter, and Instagram were largely used to socially interact and foster friendships, seek information, and plan social events in the past, it is now increasingly being leveraged as a tool for learning. In 2010, EDUCAUSE Center for Applied Research found that 30.7% of wiki use, 49.4% of SNS use, 33.4% of video-sharing use, 37.6% of blog use, 40.2% of micro-blog use, and 30.5% of social bookmarking use were for coursework related collaboration. Since then, more and more virtual study groups are being adopted by many educators to increase student learning. Twitter hashtags and Facebook pages to discuss specific topics are also prevalent. Edutopial believes that that using social media can play a constructive part in the classroom by bridging the digital divide that isolates lower-income students. Social media also changes the focus of learning from the "teacher" to the "group" as the knowledge provider.
There are specific social media sites aimed at education, such as EdMoto and Saywire; such sites are safe because they are restricted to individuals seeking to learn a particular topic and educators to closely monitor interactions. Discussions and brain storming are integral part of learning and social media offers the best virtual platform for constructive discussions. Social networking can enhance the rate and quality of collaboration for students. Mindomo.com, bubbl.us, and MindMeister.com are often used for brainstorming. Sites such as Corkboard.me also allow communication among learners, and help the learning process. Blogs create great opportunities for students to write and display their writing on a larger scale. Blogs integrate and include multimedia, which may offer a better learning opportunity. Blogs are also used as a forum for group projects, or can serve as a collaborative authoring tool for group assignments or project. A study of 8000 faculty revealed that blogging was the most popular social platform used by 80% of educators, most of whom, have students write blogs related to the course work; this creates a unique type of engagement.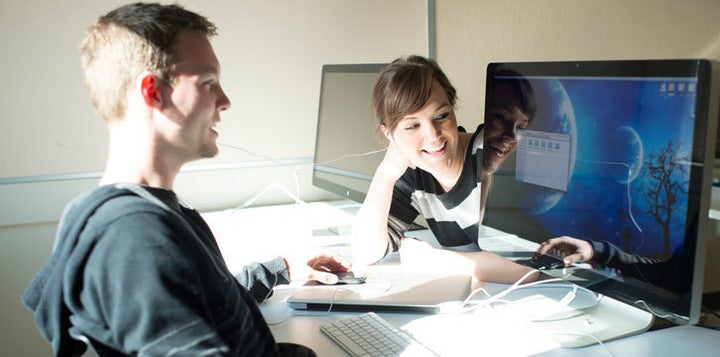 Educators are not unaware of the potential of social networking in education. Even as early as 2010, a national survey of 1,200 principals, teachers and librarians found that most agreed that social networking sites can help educators share information and resources, create professional learning communities and improve school wide communications with students and staff. There are inspiring examples of teachers having used social media to make classes more educational and interesting for students. One teacher encouraged students to create Facebook pages for characters from literature. Another taught probability through Twitter. Another creative teacher used GPS treasure hunting games with educational clues. Learning management systems such as Moodle and Blackboard are being increasingly used by educators to distribute lecture notes, to serve as a portal for group and individual assignments and as a chat forum for discussions and doubts.
The disadvantages of social networking as a tool for learning cannot be overlooked. Use of social media in teaching can increase the work load for the teacher; for example, in a large class, maintaining and responding to social networking posts/questions in a large class can be a daunting task. While social media is indeed instantaneous and thus helps in keeping up, it also involves a lot of daily maintenance, which could be overwhelming. Furthermore, the pitfalls and drawbacks of social networking in terms of privacy, safety and distractions have been discussed extensively on the net. Thus the use of social networking as a learning tool requires careful monitoring by a responsible adult – the educator or caretaker.
Social networking is no longer just a fad among youngsters – it is part of their ecosystem. Thus, the way to build model digital citizens from youngsters of today is to use the very forum that consumes over 10 billion minutes of worldwide time daily, as a valuable tool to enhance the learning experience.
Writing credit: Co-authored by Lakshmi, a Mobicip blogger and EdTech enthusiast whose interests lie in the intersection of all things digital and academic.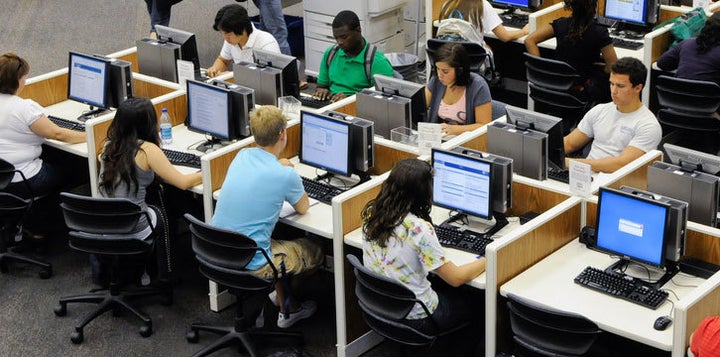 Popular in the Community