"One last push," the doctor said.
I was grateful. Although it was an intensely painful labor, it was also a quick one. Three pushes and she was out. They placed this gooey baby girl on my chest. I didn't know what to think. I handed her over to my husband Brian. He was smitten.
Within the next couple of days, family and friends would come pouring in to visit. They instantly fell in love with Julia. I, on the other hand, was numb.
There is a lot to think about when having a little one. When the doctor came in and asked if I was going to breastfeed, I told her no. It was more important for me to start taking medication to deal with the depression and anxiety. She wasn't happy about it. I never told her my reason.
As soon as we got home, Brian left Julia and me to get some things from the store. She was sleeping peacefully in her car seat on our bed. I was a nervous wreck. What if she wakes up? What do I do? What if I need Brian's help?
I started crying. I eventually became hysterical and out of control. The root of my sadness ran deeper than being afraid of dropping her. The pain was very real. My heart was breaking. I wanted to know if it was okay to love her. I wanted to know if it was okay to be happy again. I was not only asking myself, but I was also asking Liam. I missed him more than words could possibly convey.
Liam was our firstborn son. He was born only thirteen months before Julia. He died at nine days old due to a congenital heart defect.
After Brian came home, I quickly dried my tears. I didn't want him to see me this way. I wanted him to believe I was strong and capable mother.
The next day, we took Julia for her very first trip to the pediatrician. The doctor started his exam and then flipped her over. He couldn't stop looking at her backside. I immediately knew something was wrong."The baby has a little mole. It could be a sign of an anomaly; perhaps Spina bifida. You need to get her checked out at the hospital immediately," he said.
With that, the doctor walked out of the room to get us the information. I started crying. I couldn't believe what was happening. I couldn't go through this again. I just couldn't. She had to be okay. Brian tried to comfort me, but it didn't work. I just went on crying.
En route to the hospital, the tears didn't stop. I looked out the window and saw the pouring rain. I then looked at my beautiful baby girl. I stared at her little face the whole ride.
At the hospital, the technician began the sonogram. He reassured us that it was just a precautionary measure and that she would be just fine. As she lay there, I couldn't stop thinking about what a precious little being she was. She was perfection.
She was also perfectly okay. The sonogram revealed it was nothing more than a mole. We were cleared to go home as a family. I cried again. This time they were happy tears.
For the next few weeks, Julia and I kept the same ritual. She would wake at around 6 a.m. for a feeding. Then she would fall asleep on my chest. It was our special time together. I would cuddle her for as long as I could. I loved this kid, I thought. I loved her with all my heart.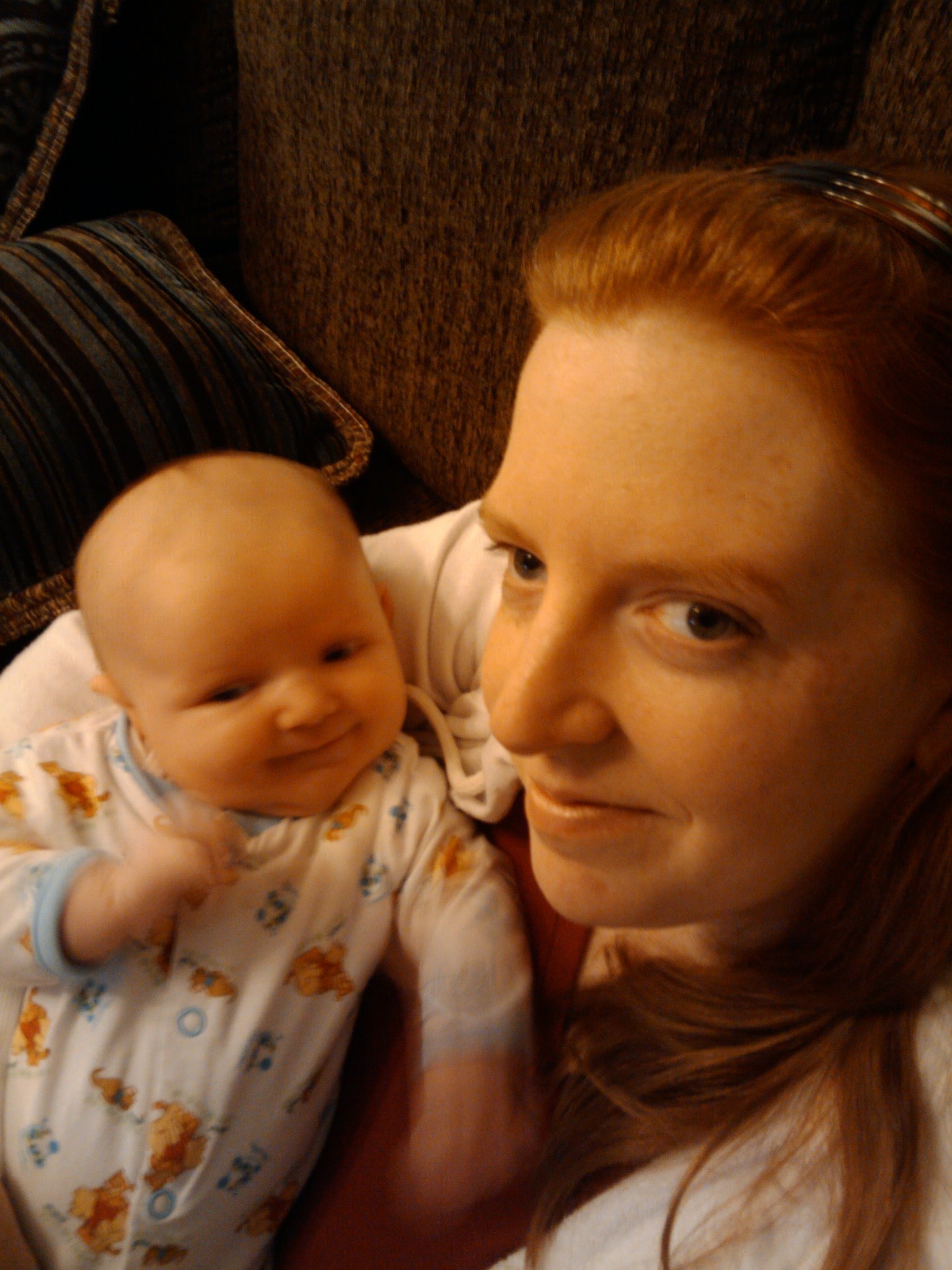 This blog post is part of a series for HuffPost Love Matters, entitled 'Moment I Fell in Love With My Baby.' To see all the other posts in the series, click here. To contribute, submit your 500 - 800 word blogpost to lovematters@huffingtonpost.com.