I recently asked Jana about the complexities of making wholesale changes in student accountability in such a public-facing way. It's a method that is different from the bureaucratic model we are all used to in education where policy is created behind closed doors, then announced without any stakeholder input.
Jana points out that the group has spent an entire year studying the "why" of the changes before they dive into the "how" of implementation. The "why" includes asking what future ready means to kids. The process has led to the creation of a learner profile to answer the question. It starts with building a foundation, so there is a clear vision of the coming changes for all stakeholders in the community.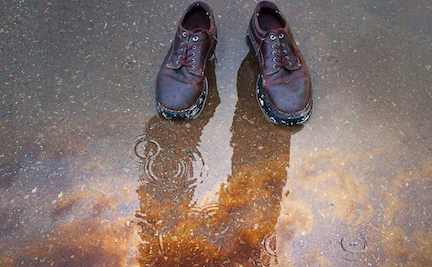 That vision, she says, must provide assurances that the changes are safe and will be beneficial. Many in the community will be skeptical, thinking the old way works just fine. Jana and her fellow consortium members want to educate the community that the new CBAS is a vast improvement over the current, out-dated system.
As they continue to lock down the "why" they are starting to piece together the "how." It involves talking directly to students to get their input on setting goals and being a part of the new accountability system. Communication is key and district members even go on "learning walks" to talk to with students and get their thoughts. No small task in a district of 15,000.
With member like Jana leading the charge at TPAC, it will be interesting to watch all the well thought out changes that come to fruition.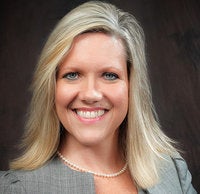 Dr. Jana Rueter is the Assistant Superintendent of Curriculum and Instruction for the San Angelo Independent School District in Texas, where she oversees the district's Teaching for Learning plan and implementation. Jana is a graduate of San Angelo Central High School and received a bachelor of science degree from Texas Tech University and a master's degree in education in educational administration from Texas A&M University.
She received a doctorate in educational administration and superintendency from The University of Texas. Rueter is a Texas Association of School Administrators Leadership Fellow, Region 13 president, Curriculum Academy X Fellow of the Texas Association of Curriculum and Development Association and a Schelechty Center Coaching for Design Administrative Cohort. Jana has been in the education field for more than 20 years in several capacities. She was previously a campus leader and administrator in the Conroe, Pflugerville and Leander independent school districts.
Audiences have enjoyed education interviews with the likes of Sir Ken Robinson, Arne Duncan, Randi Weingarten, Sal Khan along with leading edtech investors, award-winning educators, and state and federal education leaders. Berger's latest project boasts a collaboration with AmericanEdTV and CBS's Jack Ford.
Calling all HuffPost superfans!
Sign up for membership to become a founding member and help shape HuffPost's next chapter
This post was published on the now-closed HuffPost Contributor platform. Contributors control their own work and posted freely to our site. If you need to flag this entry as abusive,
send us an email
.