We've all been there. You have a big date and your outfit is ready to go, save for the shoes. You try on pair after pair, forcing your roommate to judge your selection until you find the right one.
The results of a new survey could make this process a whole lot easier. The poll, conducted by CouponCodes4u.com, found that wedges ranked number one as the "least attractive shoe trend" in men's opinions. The 2,103 men surveyed said that Uggs, Crocs and platforms followed closely after. To which we say: Really, dudes? You'd rather us wear Crocs?
Well, at least they're actually paying attention to what we're wearing, since 79 percent of men admitted that they took note of their partner's footwear. But since we know you're as curious as we were, here's the top 10 list of shoes men find least attractive:
1. Wedge shoes -- 71 percent

2. Uggs -- 67 percent

3. Crocs -- 63 percent

4. Platforms -- 58 percent

5. Flip flops -- 55 percent

6. Moccasins -- 49 percent

7. Mary Janes -- 42 percent

8. Ballet shoes -- 37 percent

9. Kitten heels -- 34 percent

10. Sneakers -- 25 percent
While these results will likely have little to no effect on our shoe selection process (or most ladies'), it's interesting to see how the men polled have a disdain for "fashionable" and practical shoes alike. Sure, we expected Uggs to make the list, but who knew guys had it out for kitten heels? If only they knew about the perils of the "pump bump."
So what do you think? Are wedges really the least attractive shoe out there?
We're sure these would all make the list, too: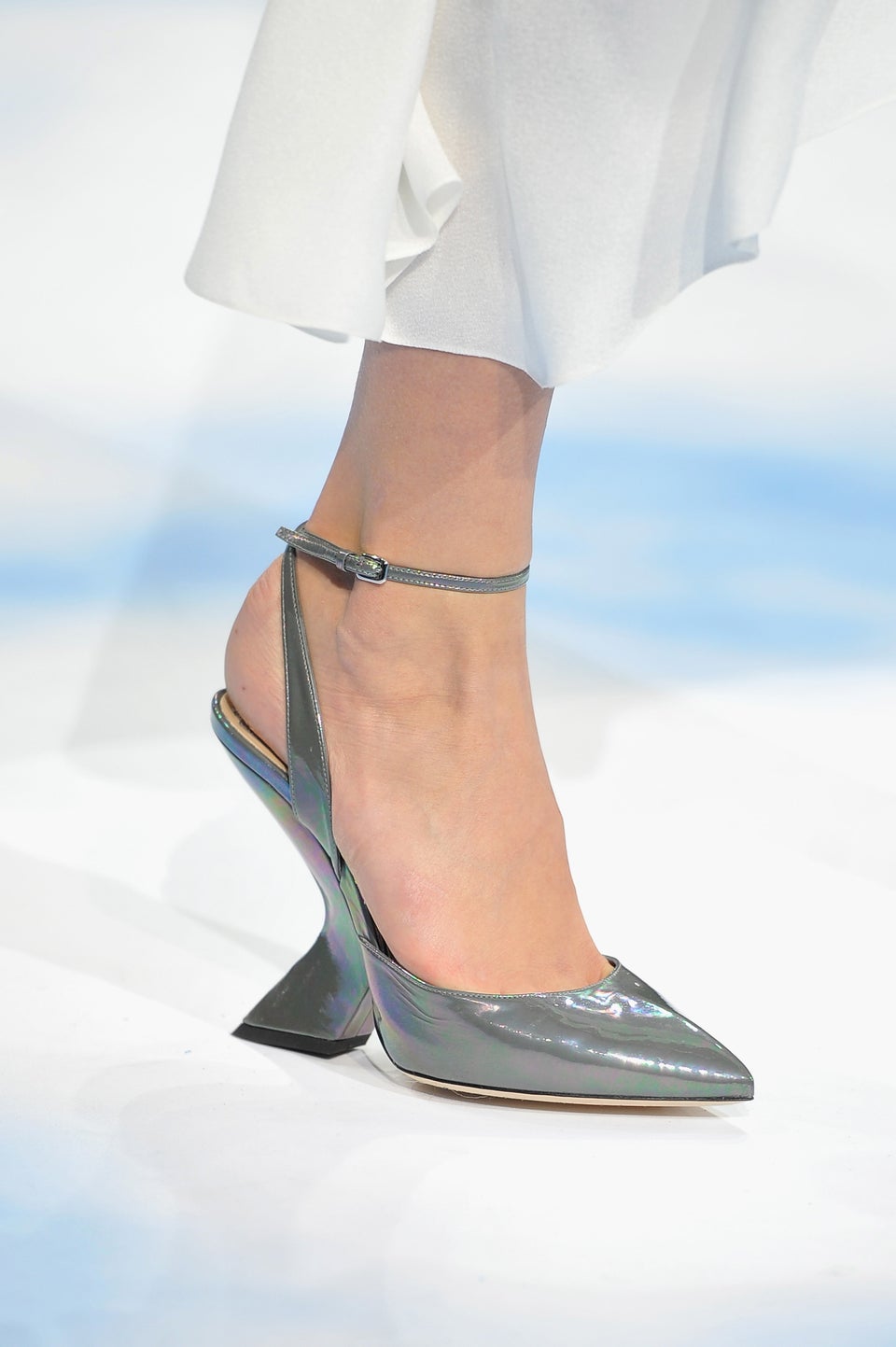 Wildest Shoes Of All Time