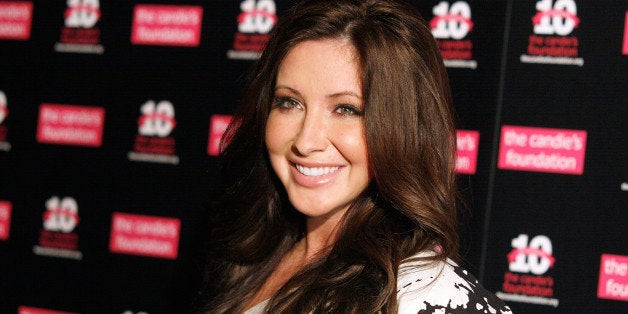 Bristol Palin, who is famous for being the daughter of noted crazy person Sarah Palin and also for that one time she was on "Dancing With The Stars," announced last week that she is pregnant (while -- gasp! -- unmarried) for the second time.
I'm no huge fan of the Palin family's politics. However, gleefully pointing out how Bristol failed to remain abstinent is, for lack of a better word, gross.
There is nothing cool about saying "gotcha!" to a young person who is choosing to be a single mother for the second time. There is no need to police the sexuality of a 24-year-old woman. Yes, her anti-abortion stance is something that I cannot and will not ever get on board with. Yes, abstinence-only education is harmful and terrible. Yes, her privileged background and family's political leanings influence her reproductive decisions. Yes, she has said inexcusable racist and homophobic things that really make her seem like an unlikable person. But the thing about believing in reproductive choice is that those choices apply to everyone -- even people we dislike.
Some people who feel sorry for Palin have questioned how much agency she actually has in this situation. They wonder if she feels forced into having this child because of her mother's rhetoric and the "values" of the Republican Party. Of course, only Palin can know her true feelings on the subject. Her June 26 blog post announcing the pregnancy was sad in tone, but in an update, Palin wrote that the baby was planned and that she is looking forward to being a mother of two. And that's all we really need to know.
It is unfortunate that her family has a public platform supporting abstinence-only education and decrying abortion, and that, given any semblance of power, Sarah Palin would happily restrict the rights of other women. Sure, it's gratifying to call out the hypocrisy of someone who espouses harmful, outdated views about sex and abortion. But cruelly and personally ridiculing Bristol isn't productive -- it borders on bullying.
If anything, her announcement reminds us of what we already knew -- that abstinence-only education does not work. Let's take that message to heart, and move forward. Let's continue to advocate for comprehensive sex-ed and access to birth control, and to make it clear that any reproductive choice a woman deems best for her must be her legal right to follow through with.
Bristol Palin is choosing to be a single mom. Though she might not show compassion or even tolerance to other women in her position who would make a different choice, we can show compassion and tolerance to her. She has a right to choose this. She has a right to be happy about this.
I don't respect Palin's retrograde anti-abortion views. But I do respect her right (and any other woman's right) to decide what she wants to do with her body -- and so should everyone else.
REAL LIFE. REAL NEWS. REAL VOICES.
Help us tell more of the stories that matter from voices that too often remain unheard.
BEFORE YOU GO
PHOTO GALLERY
The Multiple Facets Of Modern Feminism