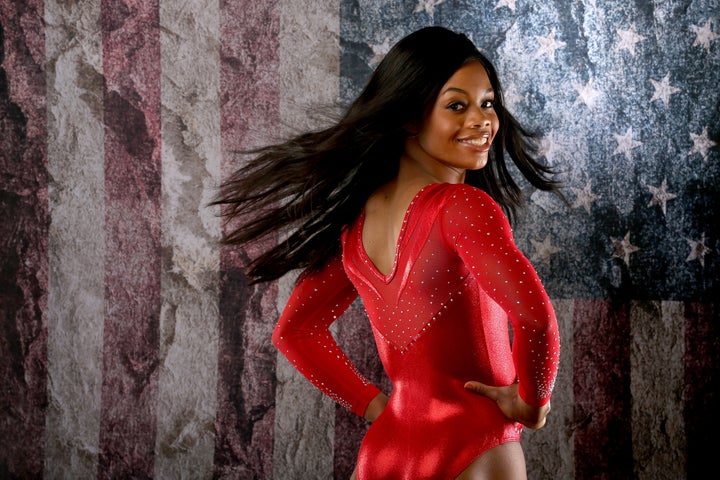 "I tried to stay off the internet because there's just so much negativity," Douglas reportedly said. "Either it was about my hair or my hand not over my heart [on the medal podium] or I look depressed. ... It was hurtful. It was hurtful. It was. It's been kind of a lot to deal with."
To anyone who has the urge to spew hatred at a 20-year-old Olympic champion on social media, take this chance to think about a) why you feel the need to criticize her, and b) the impact said abuse has on a real, flesh-and-blood human being.
People got angry about her facial expressions.
The subtext being: This young, black, female athlete did not behave and/or look in the way I, a random individual, think she should have in the midst of a competition I certainly do not have the skills to enter. Therefore, I must comment on it in a totally demeaning way.
Can we let an elite athlete who just left her teen years live?
And people have responded in kind, celebrating Douglas' achievements, athletic skills and fortitude in the face of online hatred:
Gabby Douglas is exactly what an American champion looks like, and we should be damn proud. #FlyingSquirrel forever.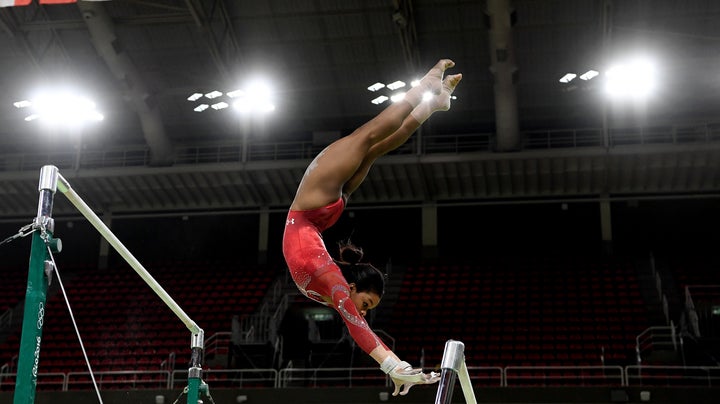 For more Olympics coverage:
Before You Go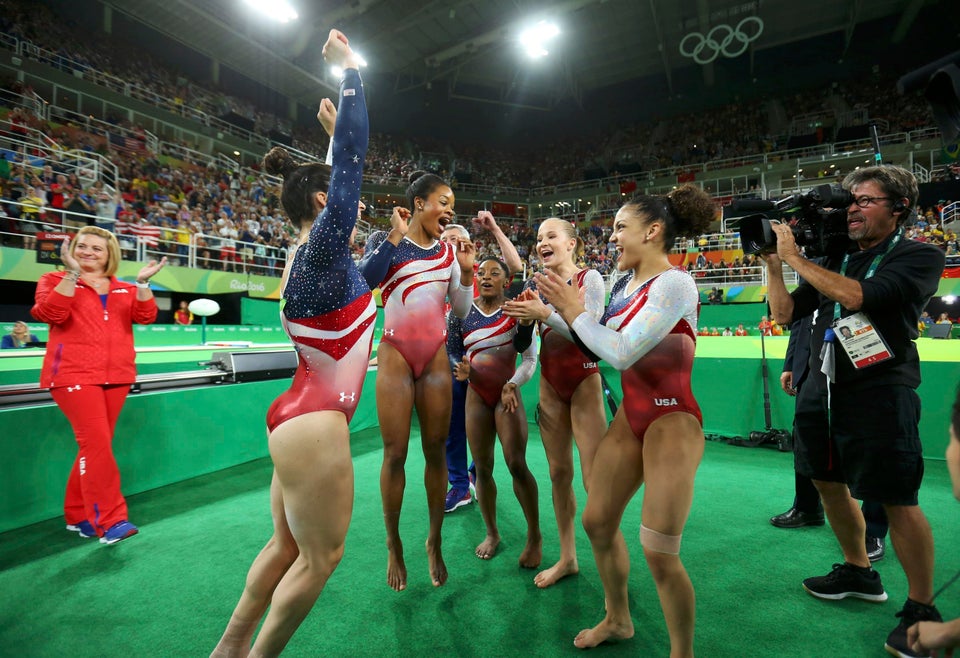 The Final Five Love Each Other So Much
Popular in the Community