It's been 56 years since a cute little munchkin named Theodore entered our lives as "The Beaver" in an all-American show about suburban family life. The first episode of "Leave It To Beaver" aired on October 4, 1957; the last episode was June 20, 1963. The sitcom was so popular it spawned a 1983 television movie, "Still the Beaver," and a follow-up series, "The New Leave It To Beaver," which ran from 1983 to 1989 and featured the once-young characters as the older generation.
Sadly, many of the original cast members are no longer with us. Hugh Beaumont, who played the stern but loving Ward Cleaver, died in 1982 at the age of 73. Barbara Billingsley, who played the always-helpful stay-at-home mom June Cleaver, died in 2010 at the age of 94.
But Tony Dow, who played Wally Cleaver, is 68 and going strong as a grandfather and sculptor living in Southern California. He says he still talks frequently with the show's star, Jerry Mathers, who is now 65 and still acting. In 2007, he made his Broadway debut in "Hairspray." Ken Osmond, who played the trouble-making Eddie Haskell, is 70 and has continued to act in various sitcoms in the last few decades.
So take a look at the remaining cast members today. Do you still remember this show fondly?
The cast in 2007 including Jerry Mathers, Barbara Billingsley, Tony Dow (bottom row, left to right) and Frank Bank and Ken Osmond (top row, left to right).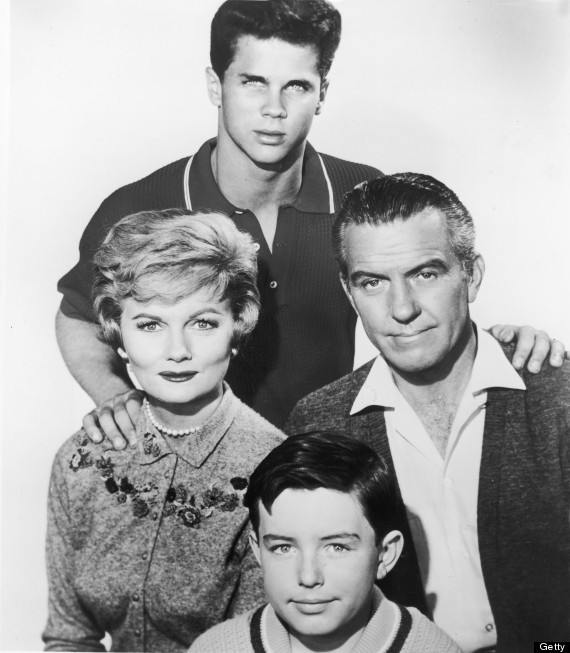 Calling all HuffPost superfans!
Sign up for membership to become a founding member and help shape HuffPost's next chapter
BEFORE YOU GO
PHOTO GALLERY
Lauren Moulton-Beaudry's Tips For Wellbeing