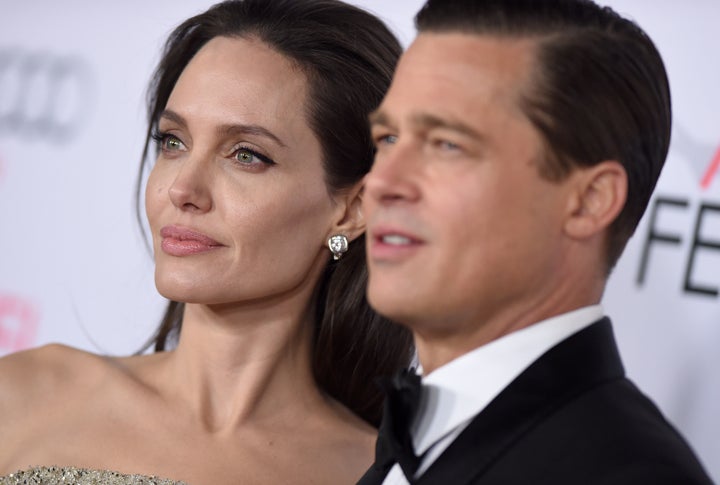 We would like to announce that after seven years together we have decided to formally separate. For those who follow these sorts of things, we would like to explain that our separation is not the result of any of the speculation reported by the tabloid media. This decision is the result of much thoughtful consideration. - Brad Pitt and Jennifer Aniston 
"Speculation reported by the tabloid media" has been more than an issue for this famous "love triangle." When Pitt and Aniston got divorced, every tabloid started running stories about their marriage, childless lifestyle, Pitt's infidelity etc. It seemed never-ending, and it was. When photos emerged of Pitt with Jolie and her adopted son Maddox on the beach in Kenya, it only got worse. The proof was in the images, and it appeared Pitt was starting a new family with Jolie ― only a month after his split from Aniston. And then, in January 2006, a year after that initial separation announcement, Pitt and Jolie revealed they were expecting a child together ― their daughter Shiloh was born that May. All in all, the Jolie-Pitts have six kids ― adopted children Maddox, Pax and Zahara, and biological children Shiloh and twins Knox and Vivienne.
But despite all that news specifically about Pitt, Jolie and their family, Aniston was always a part of the conversation. Nearly 10 years after her split with Pitt, media outlets were still talking about their past when Pitt proposed to Jolie in 2012. (What does Jen think? Is she heartbroken? Will she ever be as happy as they are?) And when they got married in 2014, my God, Aniston had to go into hiding, despite the fact that she was happily engaged to her now husband, Justin Theroux.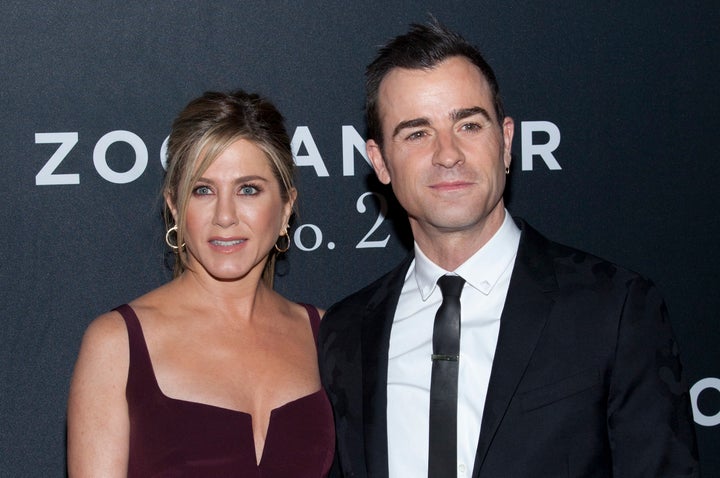 Sure, the Brad/Jen/Angelina story is fascinating. Sure, it's entertaining. Sure, it's fun to feel like we "know" them. But we don't. Not at all. And that's the point. 
Why do we feel the need to loop Aniston into every facet of Pitt and Jolie's history? Why does she still need to be a part of the conversation? She's happily married to Theroux, she has a successful career of her own, and she's proud of who she is and what she's accomplished ― yes, despite not being a mother. 
"I used to tell myself that tabloids were like comic books, not to be taken seriously, just a soap opera for people to follow when they need a distraction. But I really can't tell myself that anymore because the reality is the stalking and objectification I've experienced first-hand, going on decades now, reflects the warped way we calculate a woman's worth," Aniston wrote. 
She continued, "From years of experience, I've learned tabloid practices, however dangerous, will not change, at least not any time soon. What can change is our awareness and reaction to the toxic messages buried within these seemingly harmless stories served up as truth and shaping our ideas of who we are. We get to decide how much we buy into what's being served up, and maybe some day the tabloids will be forced to see the world through a different, more humanized lens because consumers have just stopped buying the bullshit."
That, right there, is the lesson here. Celebrities experience pain, insecurity, guilt, happiness, sadness. They have feelings, they have emotions, just like the rest of us gawkers. So why do we feel the need to bring them down, or bring someone like Aniston into an equation that doesn't involve her anymore?
Calling all HuffPost superfans!
Sign up for membership to become a founding member and help shape HuffPost's next chapter
BEFORE YOU GO
PHOTO GALLERY
Jennifer Aniston and Justin Theroux