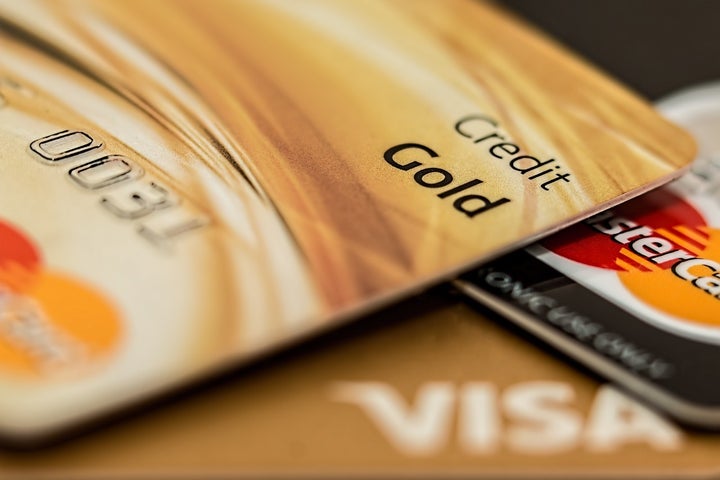 What should you leave at home when you go shopping this summer? Jennifer Boaro prefers this strategy: Put your credit cards into a cup of water. Then store it in the freezer.
"That way," says Boaro, a furniture designer from Bellevue, Wash., "I have to wait for the ice to melt before I can use it."
Ah, the things we do to keep us from overshopping. Almost 1 in 10 Americans is a compulsive shopper, and the disorder even has a name: Compulsive Buying (CB). Interestingly, most of the research points to poor planning, not a hedonistic lifestyle, as the reason for overdoing it. So if you're stuck with a five-figure credit card bill, a few adjustments to your shopping experience could do the trick.
This is a good time to try some new strategies. With the upcoming Memorial Day sales just ahead, you can't afford to wait. And don't forget the Fourth of July, Labor Day and then -- watch out! -- Black Friday and Christmas.
You don't have to become a statistic. Last week in this column, I discussed the items you should take shopping with you. Today, I present a list of things you should leave behind:
Another person with CB or young kids with little self-control."Any parent will tell that you that trying to do any kind of shopping with young children can feel like a truly impossible task at times," says Kerri Moriarty, a veteran shopper and head of company development at the financial website Cinch Financial. But that can be true when you're shopping with friends or a significant other. The best shoppers go solo, says Moriarty. They're focused and determined to find the product they need at the best price.
A bad day.Many CB sufferers turn to retail therapy to make them feel better. Retailers even promote it as a way of easing some of your life's stress. Go shopping; it'll make you feel better! "However, spending money is unrelated to whatever is bothering you," says Kendal Perez, a savings expert with CouponSherpa.com, a coupon website. "It only provides a short-term high that may result in an even worse day if your problems are spending-related." Indeed, the right state of mind isn't just desirable for shoppers -- it's required.
An unlimited budget.If you have one of those platinum cards without a spending limit, you should keep it in your freezer. "Don't leave home without a limit," says April Masini of "Ask April" fame, who has seen more than her fair share of relationships wither under the pressure of extreme debt. "If you're someone who's prone to spending -- or overspending -- give yourself a thoughtful limit before you leave home." If you know you suffer from a touch of CB, talk to the person you may choose to take with you. Set a limit and ask that person to hold you accountable. Note: Did I mention you should leave your kids at home?
Your credit card.Jocelyn Johnson, a mother of two girls from Elkins Park, Pa., can't leave them at home when she goes shopping, so she does the next best thing: she leaves her credit cards. "Instead, I gave myself a weekly cash allowance, so as I shop, I'm not tempted to grab items just because it's on sale or only $2.99," she says. "This also helps me regulate impulse buying when my girls want to just throw items in the cart."
I've used the "oops-I-left-my-credit-card-at-home" excuse myself, but it only works for a while with kids. Sooner or later, they'll ask you if you remembered your card before you leave. And then, as they say, the jig is up.
If you suffer from CB or know someone who does, these strategies might help. But as before, the only way to stay safe is to keep away from the mall, the big box retail store, or the computer. And helping you do that is beyond the scope of this column.
Related
Popular in the Community