This has been a relentless year of spending for Netflix, as the streaming service paid around $6 billion on content. For avid television and movie fans, the Netflix spending spree was at least one good thing that happened in 2017. If nothing else, millions of subscribers could binge dozens of hours of sweet escapism.
December continues this trend as the service adds multiple original comedy specials, shows, documentaries and movies to its streaming arsenal, along with many projects from outside studios and networks.
Notably, Dave Chappelle, Craig Ferguson and Judd Apatow all have new comedy specials. The top-notch "Easy" and "The Crown" return for second seasons. And Will Smith tries his hand at a streaming blockbuster with the movie "Bright."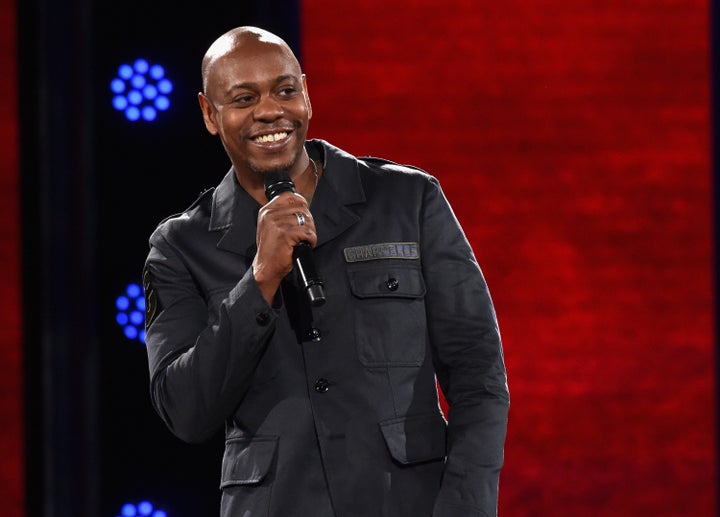 The service is also losing a few notable titles, including all seasons of "It's Always Sunny in Philadelphia" and the 2014 movie "Nightcrawler."
Perhaps nobody will notice, but it simply must be noted that Netflix will also lose something titled, "America's Funniest Home Videos: New Collection D: Nincompoop Nation."
Surely it's for the best to leave our "Nincompoop Nation" in 2017.

This is part of Streamline, HuffPost's weekly recommendation service for streaming shows and movies. Every Saturday, Streamline ranks the best shows to watch online, including a specific focus on Netflix.
Arrivals
"8 Mile"
"Ace Ventura: Pet Detective"
"Ace Ventura: When Nature Calls"
"All Hail King Julien" (Season 5, Netflix Original)
"A StoryBots Christmas" (Netflix Original)
"August Rush"
"Chef & My Fridge: 2017"
"Dark" (Season 1, Netflix Original)
"Diana: In Her Own Words"
"Dreamcatcher"
"DreamWorks Home: For the Holidays" (Netflix Original)
"Easy" (Season 2, Netflix Original)
"Exporting Raymond"
"Forbidden Games: The Justin Fashanu Story"
"Full Metal Jacket"
"Hitch"
"My Happy Family" (Netflix Original)
"Nacho Libre"
"Sahara"
"The Farthest ― Voyager in Space"
"The Little Rascals"
"The Wackness"
"The Young Victoria"
"Tyson"
"V for Vendetta"
"TURN: Washington's Spies" (Season 4)
"Voyeur" (Netflix Original)
"While You Were Sleeping"
"When Calls the Heart" (Season 4)
"Craig Ferguson: Tickle Fight" (Netflix Original)
"Marvel's Guardians of the Galaxy Vol. 2"
"El Camino Christmas" (Netflix Original)
"The Crown" (Season 2, Netflix Original)
"Catwoman"
"The Magicians" (Season 2)
"Disney's The Santa Clause"
"Disney's The Santa Clause 2"
"Disney's The Santa Clause 3: The Escape Clause"
"Judd Apatow: The Return" (Netflix Original)
"41 Dogs in My Home"
"A&E: When Patients Attack"
"Ainsley Eats the Streets" (Season 1)
"Halt and Catch Fire" (Season 4)
"A Five Star Life"
"Christmas Inheritance" (Netflix Original)
"Discovering Bigfoot"
"Drillbit Taylor"
"El Señor de los Cielos" (Season 5)
"Erased" (Season 1, Netflix Original)
"Freeway: Crack in the System"
"Neverlake"
"Pottersville"
"Reggie Yates Outside Man: Volume 2"
"The Haunting of Helena"
"The Mafia Kills Only in Summer"
"The Ranch: Part 4" (Netflix Original)
"Trollhunters: Part 2" (Netflix Original)
"Ultimate Beastmaster" (Netflix Original)
"Wormwood" (Netflix Original)
"Hello, My Twenties!" (Season 2, Netflix Original)
"Miss Me This Christmas"
"Russell Howard: Recalibrate" (Netflix Original)
"The Indian Detective" (Season 1, Netflix Original)
"You Can't Fight Christmas"
"La Casa de Papel" (Season 1, Netflix Original)
"Peaky Blinders" (Season 4, Netflix Original)
"72 Dangerous Animals: Latin America" (Season 1, Netflix Original)
"Bright" (Netflix Original)
"Dope" (Season 1, Netflix Original)
"Fuller House" (Season 3, Netflix Original)
"Rosario Tijeras" (Season 1)
"The Toys That Made Us" (Season 1, Netflix Original)
"Creep 2"
"Myths & Monsters" (Season 1)
"Cable Girls" (Season 2, Netflix Original)
"Planet Earth II"
"Todd Barry: Spicy Honey" (Netflix Original)
"Travelers" (Season 2, Netflix Original)
"All Hail King Julien: New Year's Eve Countdown 2018"
"Beat Bugs: New Year's Eve Countdown 2018"
"Larva: New Year's Eve Countdown 2018"
"Pororo: New Year's Eve Countdown 2018"
"Puffin Rock: New Year's Eve Countdown 2018"
"Skylanders Academy: New Year's Eve Countdown 2018"
"Trollhunters: New Year's Eve Countdown 2018"
"True and The Rainbow Kingdom: New Year's Eve Countdown 2018"
"Word Party: New Year's Eve Countdown 2018"
"Bill Nye Saves the World" (Season 2: Part 1, Netflix Original)
"Killer Legends"
"La Mante" (Season 1, Netflix Original)
"Shelter"
"The Climb" (Netflix Original)
"Dave Chappelle: Equanimity" (Netflix Original)
"Fun Mom Dinner"
Departures
"All I Want for Christmas"
"Bedazzled"
"Black Snake Moan"
"Compulsion"
"Cousin Bette"
"Hoffa"
"La Viuda Negra" (Season 1)
"Picture Perfect"
"Practical Magic"
"Rebelde"
"Scary Movie 2"
"Scary Movie 3"
"Super Size Me"
"Terriers" (Season 1)
"The Crucible"
"The Gospel Road: A Story of Jesus"
"The Man from Snowy River"
"Touch" (Season 2)
"Toys"
"Two Girls and a Guy"
"Waking Life"
"Young Frankenstein"
"Yu-Gi-Oh! Bonds Beyond Time"
"Yu-Gi-Oh! Zexal" (Seasons 1-2)
"It's Always Sunny in Philadelphia" (Seasons 1–11)
"Lucky Number Slevin"
"Nightcrawler"
"The Rite"
"The Queen of Versailles"
"America's Funniest Home Video Kids: Holidazed"
"America's Funniest Home Videos Kids: Animals with Attitude" (Season 1)
"America's Funniest Home Videos Kids: It's Tough Being a Kid" (Season 1)
"America's Funniest Home Videos Kids: Playtime Ain't for Wimps" (Season 1)
"America's Funniest Home Videos: New Collection D: Nincompoop Nation"
"Jeff Dunham: Arguing with Myself"
"Dance Academy" (Series 1-3)
"Pirates of the Caribbean: The Curse of the Black Pearl"
Before You Go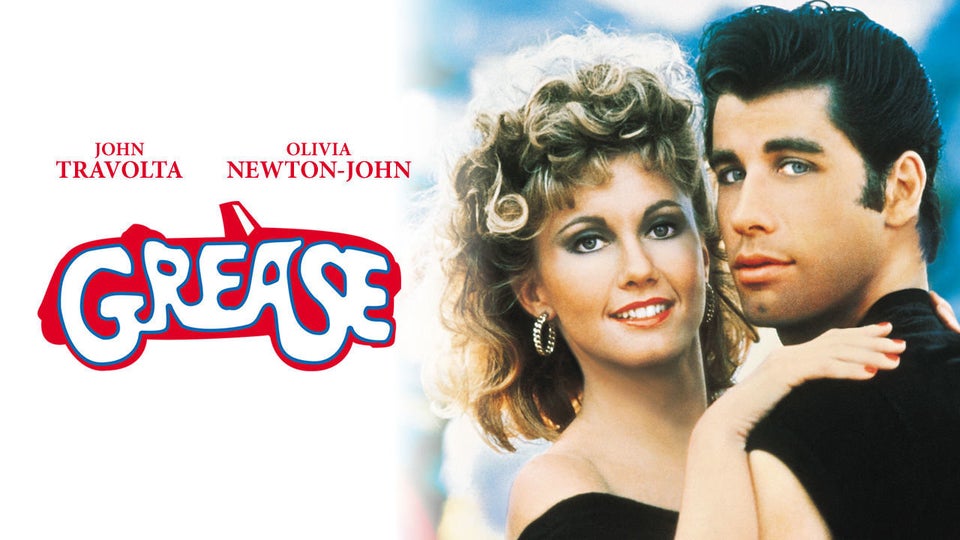 Movies On Netflix That Parents Can Watch With Their Teens
Popular in the Community