If the new arrivals are any indication, Netflix is in the mood for some Valentine's Day love this month.
How else can you explain the addition of "American Pie," "American Pie 2," "American Pie Presents: Band Camp," "American Pie Presents: The Book of Love" and "American Pie Presents: The Naked Mile" all on Feb. 1? Subscribers are real lucky this month.
Besides the "American Pie" franchise, Netflix is adding movies such as the "Kill Bill" series, the "Ocean's" series, "Lincoln" and "The Hurt Locker." Also "The Emoji Movie," if that's your thing.
Netflix will release a few of its own movies, too, such as "Mute," starring Alexander Skarsgård and Paul Rudd. And many romantic comedies, such as "When We First Met," "Love Per Square Foot" and "Irreplaceable You."
Netflix Originals debuting this month include "Altered Carbon," "The Frankenstein Chronicles," "Seven Seconds" and a rebooted "Queer Eye." Two talk shows will also have new content: David Letterman is debuting an interview with George Clooney and Joel McHale will begin a new project.
As far as last chances, there actually aren't a ton of major titles leaving Netflix this month. "Project X" is leaving, if you care about that. Quite a few winter holiday movies will be gone. "A Christmas Kiss II" leaves the day after Valentine's Day, so you could watch that with your date.
Check out the full list below.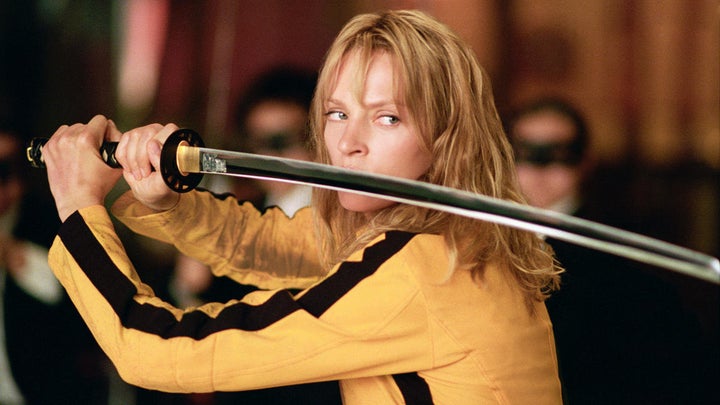 Superlatives for arrivals
Unique titles I don't recognize, but you should check out:
"3000 Miles To Graceland"
"DreamWorks Dragons: Race to the Edge"
Best bad movie:
"Ocean's Twelve"
Most deceptively unlike Quentin Tarantino's "Inglourious Basterds":
"Heyday of the Insensitive Bastards"
Best title with a slash and colon:
"Fate/Apocrypha: Part 2"
Most annoying use of a colon:
"Re:Mind"
"American Pie Presents: Band Camp"
"American Pie Presents: The Book of Love"
"American Pie Presents: The Naked Mile"
"National Parks Adventure"

This is part of Streamline, HuffPost's weekly recommendation service for streaming shows and movies. Every Saturday, Streamline ranks the best shows to watch online, including a specific focus on Netflix.
Arrivals
Feb. 1
"3000 Miles to Graceland"
"42 Grams"
"Aeon Flux"
"American Pie"
"American Pie 2"
"American Pie Presents: Band Camp"
"American Pie Presents: The Book of Love"
"American Pie Presents: The Naked Mile"
"Ella Enchanted"
"Extract"
"GoodFellas"
"How the Beatles Changed the World"
"John Mellencamp: Plain Spoken"
"Kill Bill: Vol. 1"
"Kill Bill: Vol. 2"
"Lara Croft: Tomb Raider"
"Liberated: The New Sexual Revolution"
"Lovesick"
"Meet the Fockers"
"Meet the Parents"
"Men in Black"
"National Parks Adventure"
"Ocean's Eleven"
"Ocean's Twelve
"Ocean's Thirteen"
"Paint It Black"
"Scream 3"
"The Hurt Locker"
"Walk Hard: The Dewey Cox Story"
"Z Nation" (Season 4)
"Altered Carbon" (Season 1, Netflix Original)
"Cabin Fever"
"Coach Snoop" (Season 1, Netflix Original)
"Kavin Jay: Everybody Calm Down!" (Netflix Original)
"Luna Petunia: Return to Amazia" (Season 1, Netflix Original)
"On Body and Soul" (Netflix Original)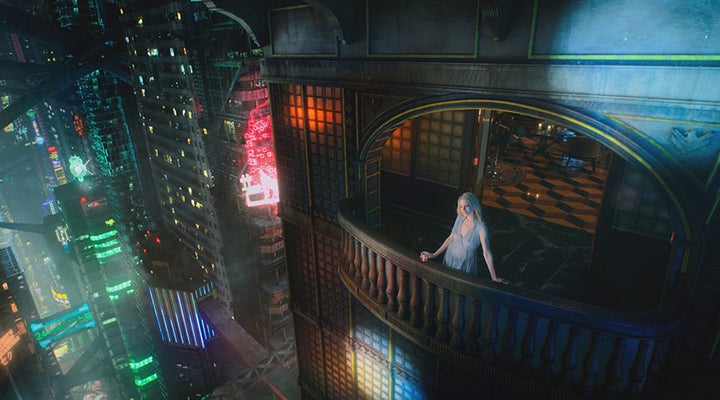 "Fred Armisen: Standup For Drummers" (Netflix Original)
"Valor" (Season 1)
"Imposters" (Season 1)
"Queer Eye" (Season 1, Netflix Original)
"6 Days"
"The Emoji Movie"
"Fate/Apocrypha: Part 2" (Netflix Original)
"My Next Guest Needs No Introduction With David Letterman: George Clooney" (Netflix Original)
"Seeing Allred" (Netflix Original)
"The Ritual" (Netflix Original)
"The Trader (Sovdagari)" (Netflix Original)
"When We First Met" (Netflix Original)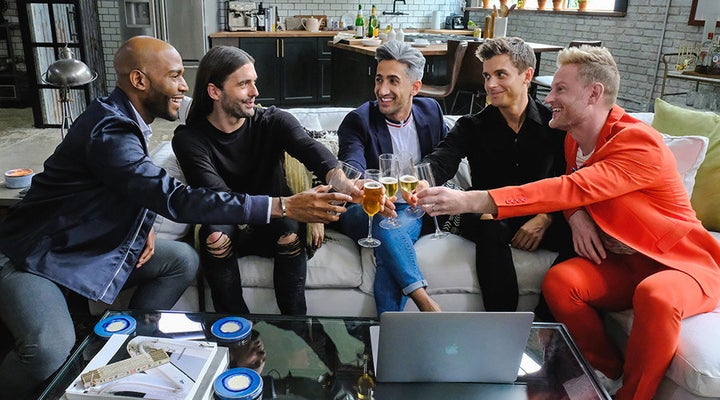 "Greenhouse Academy" (Season 2, Netflix Original)
"Love Per Square Foot" (Netflix Original)
"Deep Undercover Collection: Collection 2"
"Re:Mind" (Season 1, Netflix Original)
"DreamWorks Dragons: Race to the Edge" (Season 6, Netflix Original)
"Evan Almighty"
"Everything Sucks!" (Season 1, Netflix Original)
"Irreplaceable You" (Netflix Original)
"First Team: Juventus" (Season 1, Netflix Original)
"The Joel McHale Show with Joel McHale" (Netflix Original)
"Dismissed"
"FullMetal Alchemist" (Netflix Original)
"Bates Motel" (Season 5)
"The Frankenstein Chronicles" (Season 1 and Season 2, Netflix Original)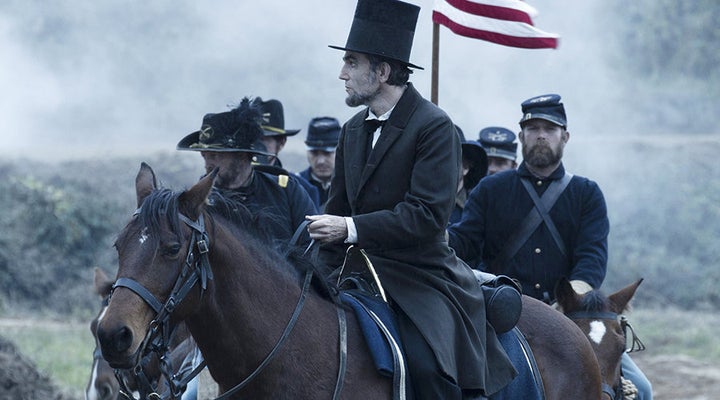 "Forgotten" (Netflix Original)
"Lincoln"
"The Bachelors"
"Atomic Puppet" (Season 1)
"Marseille" (Season 2, Netflix Original)
"Mute" (Netflix Original)
"Seven Seconds" (Season 1, Netflix Original)
"Ugly Delicious" (Season 1, Netflix Original)
"El Vato" (Season 2)
"Heyday of the Insensitive Bastards"
"People You May Know"
"Sin Senos sí Hay Paraíso" (Season 2)
"Winnie"
"Derren Brown: The Push" (Netflix Original)
"Marlon Wayans: Woke-ish" (Netflix Original)
"Brubaker"
"Corpse Bride"
"Day Watch"
"Desk Set"
"Enquiring Minds"
"Everyone's Hero"
"Hard Candy"
"How to Steal a Million"
"King Arthur"
"Magic City" (Season 1 and 2)
"Night Watch"
"Open Season: Scared Silly"
"Perfect Stranger"
"Project X"
"Silver Streak"
"Stranger by the Lake"
"The Benchwarmers"
"The Five Heartbeats"
"The Fury"
"The Longest Day"
"The Nightmare Before Christmas"
"Tin Man"
"Top Gear" (Series 19-23)
"Voyage to the Bottom of the Sea"
"The Texas Chainsaw Massacre: The Beginning"
"Hannibal Buress: Animal Furnace"
"Hannibal Buress: Live from Chicago"
"Dragonheart: The Shadowed Claw"
"Family Guy" (Seasons 1-8)
"12 Dog Days Till Christmas"
"A Christmas Kiss II"
"Before I Go to Sleep"
"Burn Notice" (Seasons 1-7)
"Christmas Belle"
"Our Last Tango"
"Save the Date"
"An Idiot Abroad" (Seasons 1-3)
"Aziz Ansari: Dangerously Delicious"
"Enron: The Smartest Guys in the Room"
"American Genius"
"Brain Games" (Seasons 3 and 4)
"Cesar 911" (Season 1)
"I Am Ali"
"Miami SWAT" (Season 1)
"The Catch" (Season 1)
Support HuffPost
The Stakes Have Never Been Higher
Popular in the Community