January is a month for resolutions. I, for one, have never seen any of "The Godfather" movies, a failing I've hidden for many years. But now that Netflix is adding the trilogy on New Year's Day, I can finally remedy that. I've long heard there's something about a horse and that the third movie is terrible. Soon I can know for sure.
Along with "The Godfather," Netflix is adding many classic movies on Jan. 1, including "Breakfast at Tiffany's," "Caddyshack," "The Shawshank Redemption," "The Truman Show" and what appears to be every single "Bring It On" movie ever made. Also, "Sharknado 5: Global Swarming" and "Justin Bieber: Never Say Never." Something for everybody.
Throughout the month, along with the many movies and television shows from the past that the service is adding, Netflix has a few particularly notable originals.
Jerry Seinfeld is moving his show "Comedians in Cars Getting Coffee" (formerly on Crackle) to Netflix for a new season. "Grace and Frankie" is back for Season 4. And Jack Black stars in an original movie called "The Polka King."
The service is losing some notable titles including "Forrest Gump," "Mean Girls" and "Pulp Fiction." If you are a particular fan of Seasons 14 through 17 of "Law & Order: Special Victims Unit," you're also out of luck.
Check out the full list below.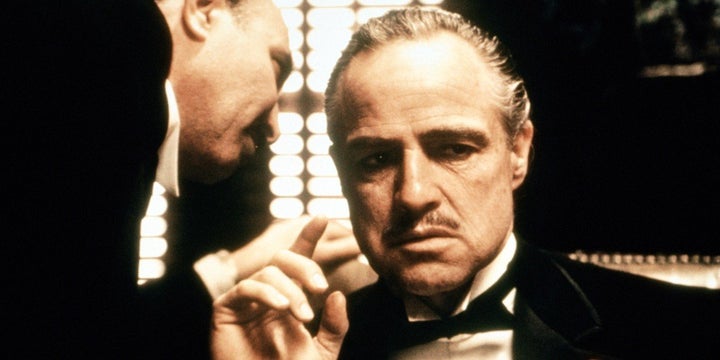 Superlatives for arrivals
Unique titles I don't recognize, but you should check out:
"Trolls: The Beat Goes On!"
Most say everything title:
"2018 Olympic Winter Games Preview: Meet Team USA & Go for the Gold"
Title with a ridiculous use of capitalization:
Most celebration of a hate symbol:

This is part of Streamline, HuffPost's weekly recommendation service for streaming shows and movies. Every Saturday, Streamline ranks the best shows to watch online, including a specific focus on Netflix.
Arrivals
"10,000 B.C."
"30 Days of Night"
"Age Of Shadows"
"AlphaGo"
"America's Sweethearts"
"Apollo 13"
"Batman"
"Batman & Robin"
"Batman Begins"
"Batman Forever"
"Batman Returns"
"Breakfast at Tiffany's"
"Bring It On"
"Bring It On Again"
"Bring It On: All or Nothing"
"Bring It On: Fight to the Finish"
"Bring It On: In It to Win It"
"Caddyshack"
"Chef & My Fridge: 2017"
"Defiance"
"Definitely, Maybe"
"Eastsiders" (Season 3)
"Furry Vengeance"
"Glacé" (Season 1, Netflix Original)
"How to Lose a Guy in 10 Days"
"Justin Bieber: Never Say Never"
"King Kong"
"Lethal Weapon"
"Lethal Weapon 2"
"Lethal Weapon 3"
"Lethal Weapon 4"
"License to Wed"
"Like Water for Chocolate"
"Love Actually"
"Lovesick" (Season 3, Netflix Original)
"Maddman: The Steve Madden Story"
"Marie Antoinette"
"Martin Luther: The Idea that Changed the World"
"Midnight in Paris"
"Monsters vs. Aliens"
"National Treasure"
"Sharknado 5: Global Swarming"
"Stardust"
"Strictly Ballroom"
"The Dukes of Hazzard"
"The Exorcism of Emily Rose"
"The First Time"
"The Godfather"
"The Godfather: Part II"
"The Godfather: Part III"
"The Italian Job"
"The Lovely Bones"
"The Shawshank Redemption"
"The Truman Show"
"The Vault"
"Training Day"
"Treasures From The Wreck Of The Unbelievable"
"Troy"
"Wedding Crashers"
"Willy Wonka & the Chocolate Factory"
"Mustang Island"
"Disney's Pirates of the Caribbean: Dead Men Tell No Tales"
"Rent"
"Before I Wake" (Netflix Original)
"Comedians in Cars Getting Coffee" (Netflix Original)
"DEVILMAN crybaby" (Season 1, Netflix Original)
"Rotten" (Netflix Original)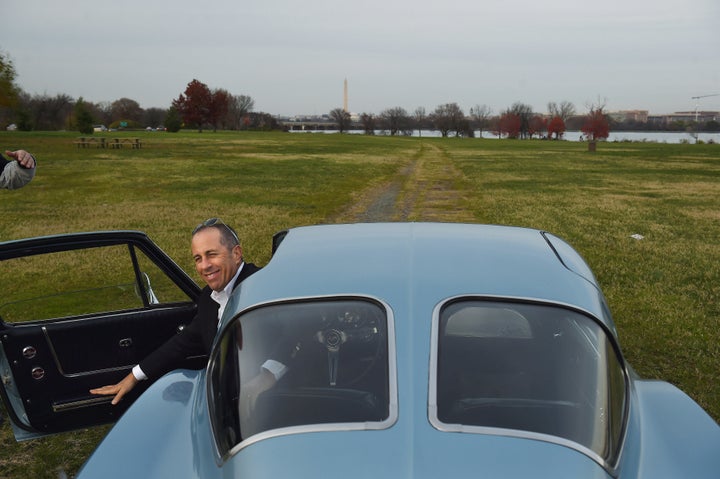 "47 Meters Down"
"Alejandro Riaño Especial de stand up" (Netflix Original)
"Captain Underpants: The First Epic Movie"
"In The Deep"
"Colony" (Season 2)
"Disjointed: Part 2" (Netflix Original)
"Somebody Feed Phil" (Netflix Original)
"The Man Who Would Be Polka King"
"The Polka King" (Netflix Original)
"Tom Segura: Disgraceful" (Netflix Original)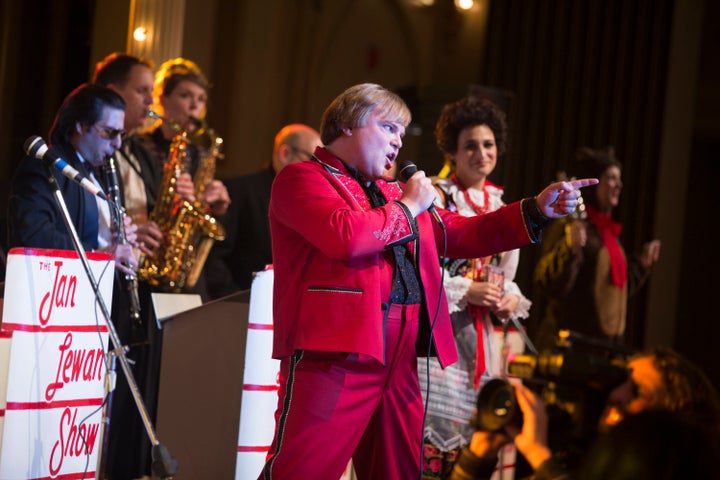 "2018 Olympic Winter Games Preview: Meet Team USA & Go for the Gold"
"Rehenes"
"Unrest"
"Dallas Buyers Club"
"Katt Williams: Great America (Netflix Original)
"Rita" (Season 4)
"Arango y Sanint: Ríase El Show" (Netflix Original)
"Friday Night Tykes" (Season 4)
"Bad Day for the Cut"
"Tiempos de guerra" (Season 1, Netflix Original)
"Drug Lords" (Season 1, Netflix Original)
"Grace and Frankie" (Season 4, Netflix Original)
"The Open House" (Netflix Original)
"Trolls: The Beat Goes On!" (Season 1, Netflix Original)
"Todd Glass: Act Happy" (Netflix Original)
"Ricardo Quevedo: Hay gente así" (Netflix Original)
"A Futile and Stupid Gesture" (Netflix Original)
"Dirty Money" (Netflix Original)
"Llama Llama" (Season 1, Netflix Original)
"One Day at a Time" (Season 2, Netflix Original)
"Sebastián Marcelo Wainraich" (Netflix Original)
"The Adventures of Puss in Boots" (Season 6, Netflix Original)
"Mau Nieto: Viviendo sobrio… desde el bar" (Netflix Original)
"El Ministerio del Tiempo" (Seasons 1-2)
"El Ministerio del Tiempo" (Season 3, Netflix Original)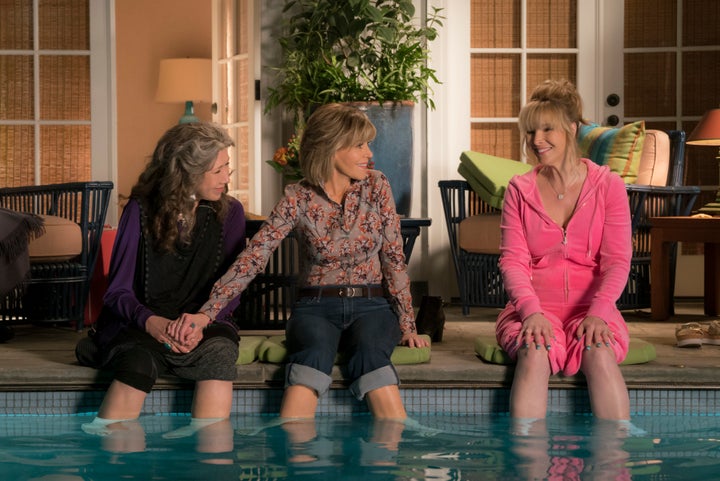 "Babylon Berlin" (Season 1-2, Netflix Original)
"Death Race: Beyond Anarchy"
"Retribution" (Season 1, Netflix Original)
Departures
"Chicago"
"Daddy Day Care"
"Don't Be a Menace to South Central While Drinking Your Juice in the Hood"
"Dressed to Kill"
"E.T. the Extra-Terrestrial"
"Forrest Gump"
"Four Brothers"
"Free Willy"
"Grease"
"Gremlins"
"I Am Sam"
"Law & Order: Special Victims Unit: The Fourteenth Year"
"Law & Order: Special Victims Unit: The Fifteenth Year"
"Law & Order: Special Victims Unit: The Sixteenth Year"
"Law & Order: Special Victims Unit: The Seventeenth Year"
"License to Drive"
"Made of Honor"
"Mean Girls"
"Miss Congeniality"
"Miss Congeniality 2: Armed and Fabulous"
"Mona Lisa Smile"
"Police Academy"
"Pulp Fiction"
"Requiem for a Dream"
"Saw"
"Saw II"
"Saw III"
"Saw IV"
"Saw V"
"Saw VI"
"Saw: The Final Chapter"
"Someone Like You"
"The Addams Family"
"The Boy in the Striped Pajamas"
"The Day the Earth Stood Still"
"The Desert Fox: The Story of Rommel"
"The Inn of the Sixth Happiness"
"The Man with One Red Shoe"
"The Manhattan Project"
"The Mighty Ducks"
"The Parent Trap"
"The Secret Garden"
"The Switch"
"Three Coins in the Fountain"
"White Chicks"
"Young Mr. Lincoln"
"Fantasia"
"Fantasia 2000"
"The Host"
"Futurama" (Seasons 7-10)
Popular in the Community