March is the time of year when parts of the country finally start to warm up after the long, cold winter. If you've been counting the days until you can ditch your puffy coat, you certainly already know this. Soon you'll be able to take a meandering walk or play basketball or lick ice cream ... or do some other typical outdoor activity, like finding an internet connection in the great outdoors and watching Netflix.
On a rare warm March day, you could hike deep into the woods and then watch "Beerfest" or all three "Cruel Intentions" movies on your phone, because Netflix is adding both of those this month.
Along with those movies, Netflix is also adding highlights like "Forgetting Sarah Marshall," the first and second "Ghostbusters" movies and the underrated "Adventureland."
As always these days, Netflix has a few original movies, too. "Roxanne Roxanne" is a biopic of Lolita "Roxanne Shanté" Gooden and follows her teenage years as an MC in Queens, New York. "Game Over, Man" is from the "Workaholics" stars. "Benji" is a reimagining of the dog movie, "Benji."
Netflix also has numerous original series either debuting or coming back. The most popular of these will probably be the second season of "Marvel's Jessica Jones." Other notables include "Love," which debuts its final season, and "A Series of Unfortunate Events," which comes back for a second season. And David Letterman interviews Malala Yousafzai on his show.
Of course, quite a few shows and movies are leaving the service as well.
The show "Archer" leaves. Notable movies such as "Zootopia," "The Life Aquatic with Steve Zissou" and "Memento" will be gone. Also the Vin Diesel movie "xXx" is leaving on the first day of the month, so watch that highlight while you can.
Check out the full list below.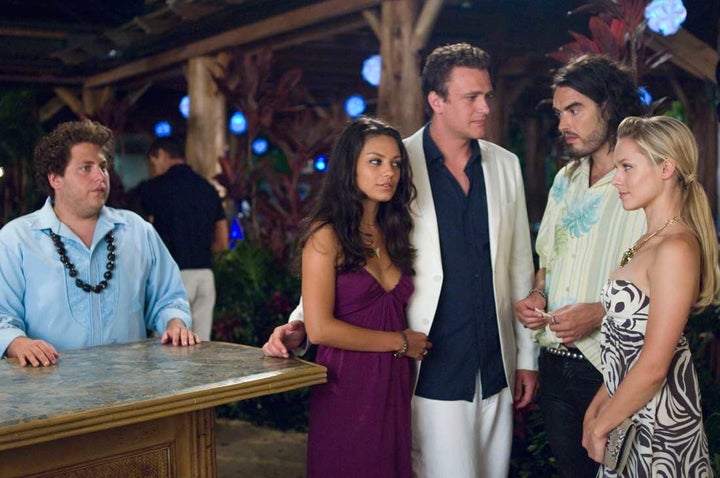 Superlatives for arrivals
Unique Titles I Don't Recognize, But You Should Check Out:
"Never Back Down 2: The Beatdown"
"Miraculous: Tales of Ladybug & Cat Noir"
Title That Thinks It's Too Cool For School:
"F The Prom"
Most Spartan Title:
"300"
Best Squeakquel:
"Stuart Little 3: Call of the Wild"
Hardest Pass:
(TIE) "Conor McGregor: Notorious"
(TIE) "Trump: An American Dream" (Season 1, Netflix Original)

This is part of Streamline, HuffPost's weekly recommendation service for streaming shows and movies. Every Saturday, Streamline ranks the best shows to watch online, including a specific focus on Netflix.
Arrivals
"300"
"21 Thunder" (Season 1, Netflix Original)
"2307: Winter's Dream"
"Adel Karam: Live from Beirut" (Netflix Original)
"Adventureland"
"Algo Muy Gordo"
"Alpha and Omega"
'Battle Drone"
"Beerfest"
"Casino"
"Cruel Intentions"
"Cruel Intentions 2"
"Cruel Intentions 3"
"Deathgrip"
"Forgetting Sarah Marshall"
"Ghostbusters"
"Ghostbusters 2"
"Gridiron Gang"
"Guess Who"
"Hostage"
"I Am Number Four"
"I Now Pronounce You Chuck and Larry"
"Jackass: Number Two"
"Land Gold Women"
"Law & Order: Special Victims Unit" (The Eighteenth Year)
"Martian Child"
"Moon"
"People Like Us"
"Revolutionary Road"
"Stuart Little 3: Call of the Wild"
"The Brothers Grimm"
"The Bucket List"
"The Descent"
"The Descent: Part 2"
"The Experiment"
"The Fifth Estate"
"The Gift"
"The Lazarus Project"
"True to the Game"
"Untraceable"
"Up in the Air"
"Wet Hot American Summer"
"Women at War 1939-1945"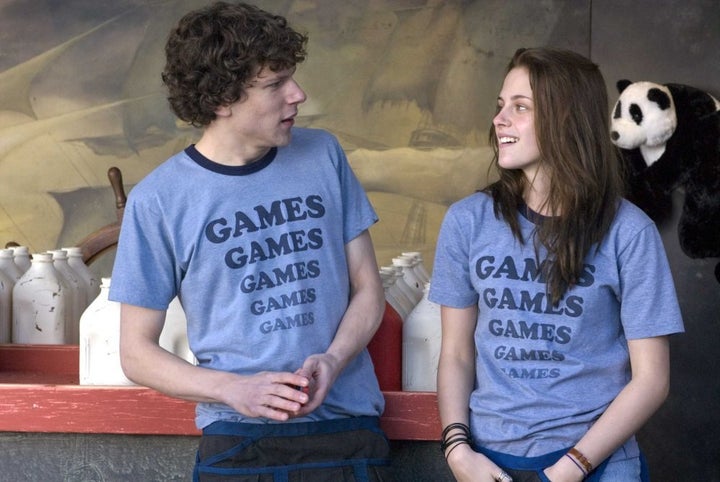 "B: The Beginning" (Season 1, Netflix Original)
"Flint Town" (Season 1, Netflix Original)
"Girls Incarcerated" (Season 1, Netflix Original)
"Les Affamés" (Netflix Original)
"Malena Pichot: Estupidez compleja" (Netflix Original)
"Natalia Valdebenito: El Especial" (Netflix Original)
"Voltron: Legendary Defender" (Season 5, Netflix Original)
"Expedition China"
"The Joel McHale Show with Joel McHale" (Netflix Original)
"F The Prom"
"The World's Most Extraordinary Homes" (Season 1, Netflix Original)
"Benji"
"Borderliner" (Season 1, Netflix Original)
"For the Love of Benji"
"Gad Elmaleh: American Dream" (Netflix Original)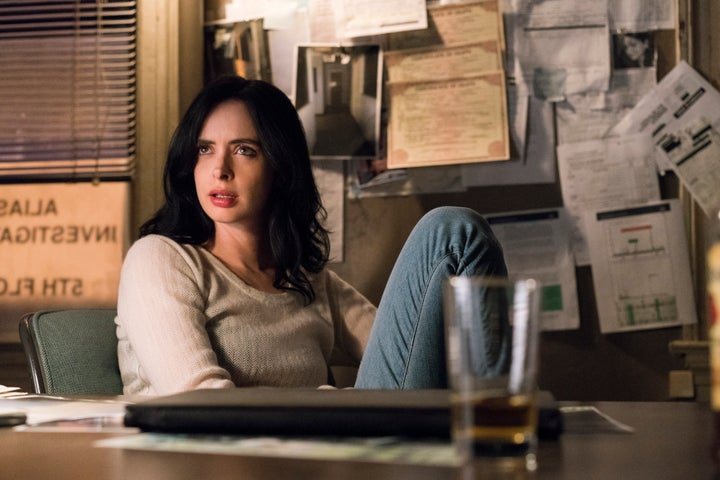 "Bad Guys: Vile City" (Season 1, Netflix Original)
"Ladies First" (Netflix Original)
"Marvel's Jessica Jones" (Season 2, Netflix Original)
"A.I.C.O. Incarnation" (Season 1, Netflix Original)
"Collateral: Limited Series" (Netflix Original)
"Love" (Season 3, Netflix Original)
"My Next Guest Needs No Introduction With David Letterman" (Episode: Malala Yousafzai, Netflix Original)
"Nailed It" (Season 1, Netflix Original)
"The Outsider" (Netflix Original)
"Trolls: The Beat Goes On!" (Season 2, Netflix Original)
"Septiembre, un Llanto en Silencio"
"Kygo: Live at the Hollywood Bowl"
"Troy: The Odyssey"
"Children of the Whales" (Season 1, Netflix Original)
"Ricky Gervais: Humanity" (Netflix Original)
"Stretch Armstrong: The Breakout" (Netflix Original)
"Terrace House: Opening New Doors" (Part 1, Netflix Original)
"Jackass 3.5: The Unrated Movie"
"Power Rangers Ninja Steel" (Season 1)
"Tabula Rasa" (Season 1, Netflix Original)
"The Hollywood Masters" (Season 2)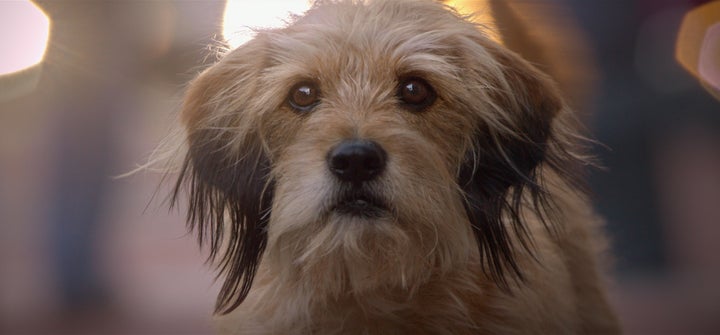 "Benji" (Netflix Original)
"Edha" (Season 1, Netflix Original)
"On My Block" (Season 1, Netflix Original)
"Spirit Riding Free" (Season 4, Netflix Original)
"Take Your Pills" (Netflix Original)
"The Legacy of a Whitetail Deer Hunter" (Netflix Original)
"Wild Wild Country" (Season 1, Netflix Original)
"100 Years: One Woman's Fight for Justice"
"The Standups" (Season 2, Netflix Original)
"Conor McGregor: Notorious"
"Alexa & Katie" (Season 1, Netflix Original)
"Dinotrux Supercharged" (Season 2, Netflix Original)
"Game Over, Man!" (Netflix Original)
"Layla M." (Netflix Original)
"Requiem" (Season 1, Netflix Original)
"Roxanne Roxanne" (Netflix Original)
"Santa Clarita Diet" (Season 2, Netflix Original)
"SWORDGAI The Animation" (Part 1, Netflix Original)
"The Mechanism" (Season 1, Netflix Original)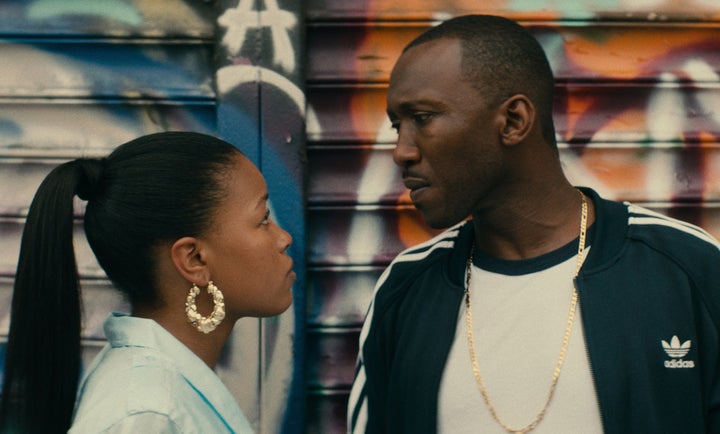 "50 First Dates"
"Little Women"
"Never Back Down 2: The Beatdown"
"The Art of War"
"A Series of Unfortunate Events" (Season 2, Netflix Original)
"First Match" (Netflix Original)
"Happy Anniversary" (Netflix Original)
"Miraculous: Tales of Ladybug & Cat Noir" (Season 2: Part 1)
"Rapture" (Season 1, Netflix Original)
"Reboot: The Guardian Code" (Season 1, Netflix Original)
"Sofía Niño de Rivera: Selección natural" (Netflix Original)
"The Titan" (Netflix Original)
"Trailer Park Boys" (Season 12, Netflix Original)
"Trump: An American Dream" (Season 1, Netflix Original)
Departures
"A Gang Story"
"Anastasia"
"Baby's Day Out"
"Eyewitness"
"FernGully: The Last Rainforest"
"First Response"
"Forget and Forgive"
"Hitch"
"Jaws"
"Jaws 2"
"Jaws 3"
"Jaws: The Revenge"
"Less Than Zero"
"Memento"
"Slums of Beverly Hills"
"The Chase"
"The Craft"
"The Panic in Needle Park"
"Trigger Point"
"Two Wrongs"
"xXx"
"Standby"
"Disney's The Santa Clause"
"Disney's The Santa Clause 2"
"Disney's The Santa Clause 3: The Escape Clause"
"Breakout Kings" (Season 1)
"City of God: 10 Years Later"
"London Has Fallen"
"The Killing" (Seasons 1-2)
"Steve Jobs: One Last Thing"
"Voltron 84" (Season 1)
"Who Framed Roger Rabbit"
"The Life Aquatic with Steve Zissou"
"Life in Pieces" (Season 1)
"Awake" (Season 1)
"Bordertown" (Season 1)
"Breakout Kings" (Season 2)
"Brickleberry" (Seasons 1-3)
"Cooper Barrett's Guide to Surviving Life" (Season 1)
"Friends with Benefits" (Season 1)
"In Like Flint"
"Lights Out" (Season 1)
"Rosewood" (Season 1)
"Salem" (Seasons 2-3)
"Small Shots" (Season 1)
"The Awakening"
"The Carmichael Show" (Seasons 1-2)
"The Chicago Code" (Season 1)
"The Crazy Ones" (Season 1)
"The Finder" (Season 1)
"The Good Son"
"Traffic Light" (Season 1)
Popular in the Community