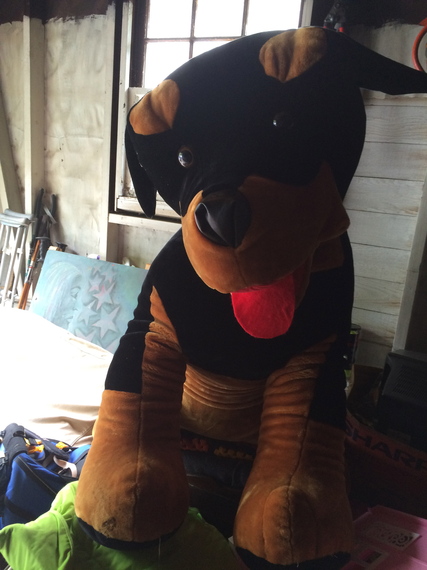 It's been a strange summer, sorting through the past.
Not that Kathy and I haven't moved before over 45 years of marriage. I've lost count, but believe this was our 15th change of address.
This time, however, we had stayed put for 17 years in an imperfect but bright and sunny 90-year-old house just 30 minutes from downtown Boston. We built routines, got to know neighbors, and accumulated. We hadn't opened some boxes in the basement since leaving the Bay Area of California 22 years ago, stopping for a chilly and gray five years in a Syracuse, N.Y., suburb before moving on to Lexington, Mass., when I accepted a job at Emerson College.
Our move this week was different in other ways, too. I'm 67 now. Throwing around boxes isn't as easy as it once was. Culling boxes carries a lifetime of memories and the reminder that none of us can go back in time.
In a way, there's great appeal to living light - or at least lighter - again. We used to throw all of our possessions into the back of a 12-foot U-Haul truck. This time it took a moving van and a crew of four to go a mere two miles - and that after we threw out at least 100 large garbage bags, recycled several hundreds books and sold or gave away a washing machine and a few dozen pieces of furniture.
We'll lose a lot more "weight" before leaving this rental in a year or two to a place as yet undetermined. France? California? I can dream. But at least it will be someplace we pick with care, not because we are in a rush to buy so that we can hurry off to long hours at work.
Still, even if this move is just a pit stop on the way to - dare I say it - retirement,
parting with a big chunk of the past carries some sadness. It was hard to leave behind Kathy's grandmother's rolltop desk, repository of the town poetess of Lenox, Iowa, a piece so dilapidated that it was not movable. It was hard to part with the mahogany veneer cabinet my father's mother brought from Berlin, Germany, with a wood block in place of its missing fourth leg. And it was sad to hand a painting of an old family friend to a man who swore he'd put it over the fireplace in a space left bare when his girlfriend left, taking her artwork with her.
But our photos were the hardest to cull and toss, some dating back to childhood on Long Island or music camp in Vermont, some stuck together from the summer of '68, when I met a brown-haired girl with freckles, an open face and a big smile at the front desk of Grand Lake Lodge, Colo., and managed to fashion a piece of wood into a coat-hanger for her. Little did that Midwestern engineer's daughter know what she was getting into. It may have been the only thing I've ever built with my hands.
Thinking back on what was and who we were and where we've been is both the joy and heartache of moving on. These days, the past casts much longer shadows than the future. Perhaps the gift of moving is that it demands time - time to remember, time to reflect, time to appreciate what's been and where we came from.
No, we haven't grown wiser this summer, though we've both lost a few pounds. In moving, though, we've reassembled some of the disparate jigsaw puzzle pieces of the past, looked at the mosaic of what Kathy and I have had together, and planned, or perhaps just dreamed, a bit about our future. In the weeks ahead, we've got a good bit of unpacking to do. But much will remain boxed, for that next move, closer to beach or mountains, to a smaller place, one we'll fill simply.