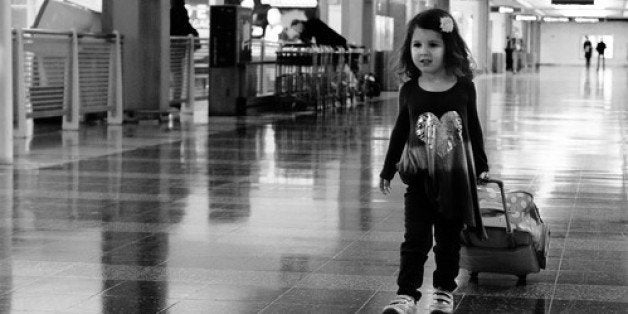 One of the things that has always saved my sanity with kids, from birth on up, is getting out. Honestly, it doesn't matter where. Sometimes a quick walk around the block, a trip to the library or even a stop at a coffee shop is enough to turn a bad day around or calm a cranky kid.
Susan Magsamen, Senior Vice President of Early Learning at Houghton Mifflin Harcourt, a member of the Educational Advisory Board for the Goddard School, co-founder of The Johns Hopkins Neuro-Education Initiative and founder of Curiosityville offers some advice on making getting out of the house with small children easier.

Ms. Magsamen emphases that there is no one trick that will work with all young children and that parents should try different methods to ease the complicated transitions from the house to the car (or stroller) to see what works for their child.

Ms. Magsamen offers her expert tips to help get reluctant kids get into the car:

• Pack Two bags, Not One: When you're on a time crunch, you need to prepare your bag of essentials, such as: snacks, diapers, toys, bottles, pacifiers and other necessities beforehand, so you don't need to worry about the small things when time is against you. Try packing two bags, one from in the house and one that will stay in the car, so that you are always prepared with snacks, toys, and diapers even if you forget something.

• Turn Running Errands into a Special Day Together: Kids are curious about everything, so to make a day in the car more exciting, try getting them involved. Turn everyday errands into a day for everyone: talk to your child about details about the errand, who you are going to see and even what you, as a team, are going to need to do. Encourage them to make an adventure bag to bring along for the ride, including favorite toys and snacks. By making it feel like the activity is for them, it will encourage positive attitudes and even excitement towards errands.

• Turn Getting Ready into a Game: This goes especially for toddlers who are unable to sit still. If you need to get out of the house in a rush, try turning the immediate rush into a mission that you and your children need to solve. Start a race to see who can get ready first or even race to the car. The key to this activity is to create a fun way that will encourage them to focus on getting out of the door.

• Withhold Electronics until in the Car: If you really need to make an appointment on time, try using music, tablets or learning tools as a motivation for them to want to get into the car. Prohibiting them to use the devices until buckled into their seats will serve useful for children who are resistant to leaving the house.

• Relate their Behavior to their Favorite Cartoon Character: If children are in the midst of a tantrum, try relating their behavior to their favorite cartoon characters. Ask them if "Mickey" would want to hang out with them at that moment or would their favorite character act like that. Communicating with children using relatable characters offers a great way for children to realize their behavior and even discuss their emotions.

• Give your Kids a Hug: In midst of a tantrum and a time crunch, try giving your children a firm hug. Hugs are an effective way to show that you understand your children's emotions in a positive way.

Ms. Magsamen also knows that a harried parent will not be at their best when dealing with getting out and offers ways parents can organize themselves for rushed times:

• Set your Clocks 30 Minutes Ahead: Even with solid preparation, things always seem to spin out of control at times. By setting your clocks 30 minutes ahead can help you take on unexpected moments and make appointments on time without the stress

• Stay Calm: Whether you need to your coffee first or a morning stretch, it's important that you always give yourself what you need to prepare for the day. This is the only way you will stay calm when things don't go your way. By focusing on yourself to reduce the amount of personal stress will influence calm behavior upon your kids calm, resulting in easier transitions leaving the house.
As a mother of three with one on the way, I quickly learned that it's worth investing in on-the-go gear that will make life with a small child more tolerable.
Stroller: A stroller that will grow with baby through the toddler years is essential. I was pleased to see that a high-quality stroller that folds easily can now be had for under $1,000. I've fallen in love with the Britax Affinity stroller because it can be used from birth well into the preschool years. No special snap-n'go stroller or stroller bar attachment is needed to use the frame with a Britax car seat, including the plush B-Safe good for up to 30 pounds. The stroller is highly customizable, with one of the best features being the optional color pack which not just transforms the stroller with a pop of color (mine is a gorgeous shade of blue) but also serves as a seat liner. This makes the stroller not just comfy but also makes cleaning the stroller very easy by simply taking out the seat liner. Trust me -- blow outs and spills will happen and this will make your life so much easier. With cooler weather around the corner, a versatile stroller blanket is a must. The 7 AM 212 stroller blanket has simple zip-in extensions so it can be used for infants through toddlers and can also attach to car seats. It's one of the many innovative products found on All Modern that can help solve your getting-out-with baby woes.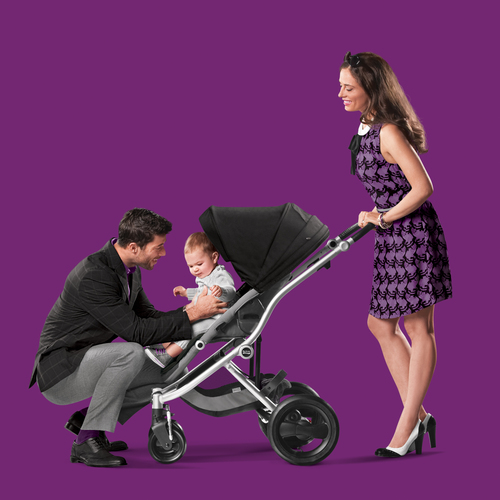 Baby Carrier and Cover: In my experience, many children do better being carried. The Boba Carrier 4G makes it possible to carry baby comfortably with great back support for Mom and extras for baby like a sleeping hood, straps for baby's feet and insert so that it can be used from birth. Boba has lots of nice patterns and plainer styles that go with everything. With fall and winter approaching, it's also necessary to have a good cover-up for wearing over your baby carrier. Boba has a great light-weight hoodie with an opening for baby. For times when a more substantial cover-up is needed, Swiss-based Junah makes an amazing line of high-quality, super-stylish baby-wearing coats ranging from a luxe wool and cashmere coat, to a lovey on-trend Mamaponcho all-wool (non-itchy) poncho, and a Softshell Jacket that is great for fall and spring and can double as a rain coat.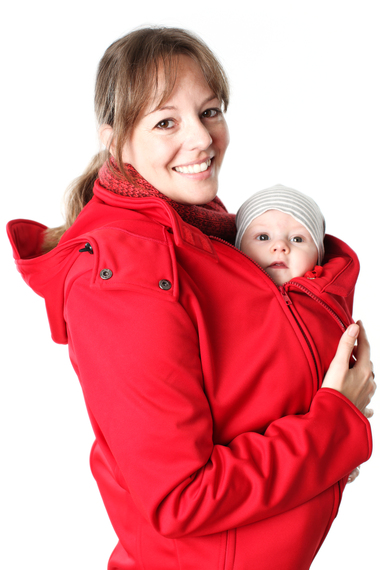 Car Seat: The new Diono Rainier car seat is the perfect seat to use from birth (perhaps in a second car) or to have one hand for that day your baby inevitably no longer fits in his infant seat. It can be used rear or front facing and even convert to a booster for use up to 120 pounds. Extra reinforcement means extra peace of mind for me and extra padding all around means extra comfort for the little one -- hopefully reducing resistance to getting in the car seat in first place. A headrest pillow, such as Baby Elephant Ears, can help keep baby comfy in the car or stroller making outings that much nicer. As a bonus, many coordinating accessories are available.
Snacks: Once kids are old enough to eat solid food, leaving the house with snacks is important. Dr. Browns Snack-A-Pillar Stackable Snack and Dipping Cups are a great way to keep tot-sized snacks ready to grab-and-go. I've found them to be leak-proof and a good size to keep for tossing in the diaper bag on way out the door. Dr. Brown's Make-a-Smash Food Masher is a very portable all-in-one way to take along a fresh snack for new eaters.
Toys and Books: Having some on-the-go toys is essential. Baby Einstein's Rhythm of the Reef play mat has several detachable toys meaning that this baby must-have can double as a way to provide comfort outside of the home when you take the familiar play mat toys along for the trip. Some can even be attached to a car seat or stroller. Another good option for young children is PullyPalz, a Mom-invented take-along toy that has a pulley-like system that can be used to attach pacifiers or teethers to help sooth baby when out and about without fear of finding a paci on the ground. Manhattan Toys makes the iconic Whoozit collection of toys that have staying-power for a reason. We love the Activity Spiral that attaches to a stroller bar for lots of fun. Board Books can also go a long way towards keeping babies and toddlers happy. My family's favorites include many from Abrams Appleseed because they are, without fail, gorgeously illustrated and more interesting than most little-kid options. We almost always keep some learning books in the car, including Countablock and Hippopposites, as well as some books to help spark imagination, such as Get Dressed and Dig In!
Putting it all Together: A great diaper bag goes a long way to making your life easier. I love the Mia Bossi Emma diaper bag since it holds a ton, offers easy access, has all the pockets you could need, and looks like a sophisticated tote rather than like something that belongs to a baby.
Correction: A previous version of this post incorrectly spelled Abrams Appleseed and the Diono Rainier car seat.