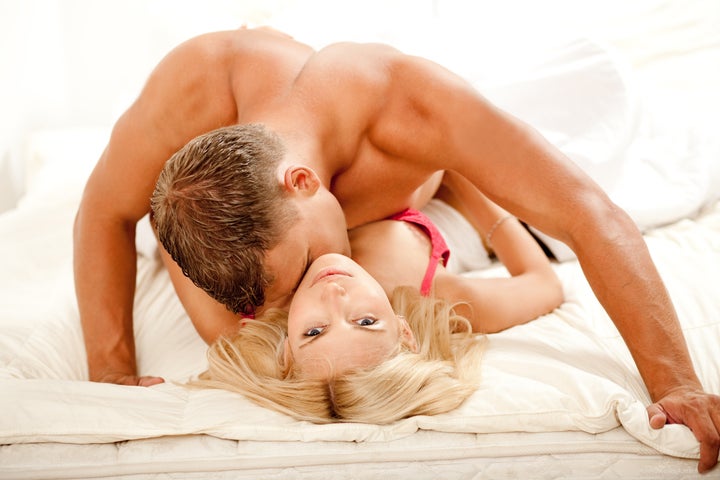 As is common when one reaches a significant milestone, I have been reflecting lately on the ten years since my divorce and my quest to learn how to date with dignity, love myself and find someone amazing to love.
I love my male friends. They are my insight into "man-glish," and provide important insights as I navigate through the rocky, unfamiliar landscape of dating. I have heeded their advice too, because as a woman, I have always sucked at following "The Rules" outlined in the book written by Ellen Fein and Sherrie Schneider. In this book, Fein and Schneider detail rules women should follow to get men into relationships that mostly involve some version of playing hard to get.
Bill, one of my best "man-glish" teachers, advises me regularly and insists that men love the chase. And so when I receive a text message from Artist Guy at 9pm one night, I panic.
"Just just home from work." Artist Guy writes. "I could go to the gym. Or not."
I am frozen. Do I respond? Do I wait 10 minutes, then respond? Is two minutes too quickly? Do I respond tomorrow? And when I respond to Artist Guy, what do I write? What are the rules?
After all, it is 9pm. Is this a text message a booty call? Or perhaps he simply wants to chat?
I text Bill, desperate for guidance and relieved that in asking, I am buying a decent amount of time in the "playing hard to get" department.
Bill responds, "Girl, show Artist Guy you have a life!"
Show him I have a life? I do have a life. I am a single mother to three daughters. I have a job. Responsibilities for God's sake. And so I wonder, how could the timeliness in which I respond to a text demonstrate that I am busy? What happens, for example, if someone calls and I am technically "available?" Should I let it go to voicemail just so he will perceive me as busy? What, God forbid, if I actually want to talk to Artist Guy?
A few weeks ago, I met Rock Star online. Apparently there are also online dating rules. And, of course, I suck at these too. According to Topdatingtips.com, online dating rules require that I don't initiate conversations via email in order to "allow men to come to me." Strike one: I emailed Rock Star first. Within minutes, Rock Star wrote back, asking for my phone number. According to the dating experts, I'm never supposed to provide a true phone number. However, I did -- strike two. And then I struck out. Always respond to emails at least three days after receipt, the website recommends. I wrote back instantly! Within thirty seconds, my phone was ringing. I answered immediately. Now I had allegedly outted myself as available, and -- according to our friends at "Top Dating Tips" -- desperate.
For two weeks, Rock Star and I tried to meet. I, however, was busy. In fact, he had to ask me out three times before I was available. I was not playing hard to get. It's just that I am hard to get, because I have a full life. And when we did meet, it had to be after dinner plans I had with friends. Driving home at 11:00pm he texted, telling me he was finishing up with a client dinner and would call as soon as he was able. "Hmm," I thought, knowing the experts would not approve if we were to meet that night. Arriving home, I resolved to follow the damn rules. I went upstairs and took my makeup off. I had saved myself, I thought. I could not meet him in yoga pants and an oversized gray t-shirt. I had not even shaved my legs. Jumping into bed, I grabbed the remote and settled into the pillows, confident that when he called I would tell him we would have to meet another time. Moments later the phone rang, and -- resolve gone -- I agreed to meet him at midnight.
Hanging up I felt relief, not shame as I expected. I was going to hideously violate every rule ever written.
Opening the door ten minutes later, my heart lunged and I smiled, looking into his eyes smiling back at mine. He was tall with a hint of scruff and small lines crinkled near the corners of his eyes. Within seconds, he was inside the doorway, pulling me into his arms tightly.
That night we talked, laughed and made out like teenagers 'til 4am, recklessly breaking rule after rule with carefree abandon. I even let Rock Star sleep in my bed that night, delighting in the caresses of this man.
Since that first date, I admit that I have on several occasions wanted to text Rock Star, or call him to tell him I am looking forward to our next date. I have, however, waited to be "chased," allowing him to call first because he is a man who doesn't play games, and I know he will call. Rock Star isn't breaking rules by showing his interest in spending time with me, revealing his excitement to see me soon, or calling just to tell me he thinks I'm amazing. He is a man who, like me, sucks at "the rules" or more likely, isn't playing games anymore either.
So to some, like Ms. Fein and Schneider, as well as the experts at TopDatingTips.com, I still suck at playing by "the rules" and at playing games with men. But the truth is, I don't suck. I'm just living my life and have ultimately decided that in my quest to be vulnerable, I am done playing games.