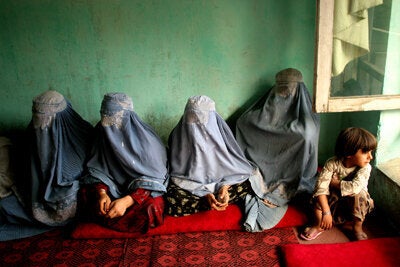 She's provocative, sensual and dares the censors with a magazine aimed at shattering Arab taboos on eroticism, sexuality and everything having to do with the human body, all cloaked in culture, the arts and literature.
The very name of the publication, Jasad (Arabic for body), evokes endless fantasies, and founder/editor Joumana Haddad, is pushing every limit delving into topics like fetishes, intercourse, homosexuality, cannibalism, masturbation, self mutilation, the porn industry, aphrodisiac recipes, sexual practices in exotic cultures, erotic poems, and short stories by Arab and international writers.
"Writers and artists deserve freedom," she argues in an online video promoting her new project, noting that such liberty should extend to thought, speech, expression, freedom from censorship, threats and extremism, freedom to disobey, freedom to challenge and freedom to break with tradition.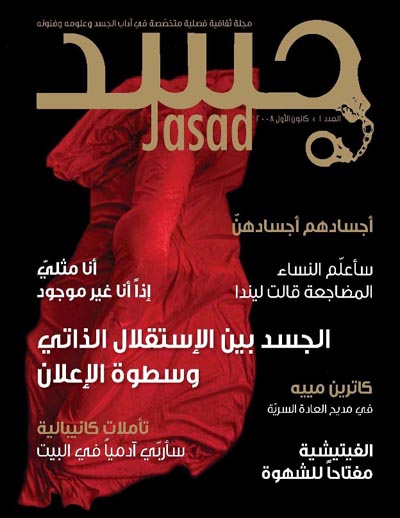 Cover of Jasad's first issue (Jasad)
It's a bold move bound to rattle more than a few cages. Religious leaders are not the only naysayers to such an adventure by noted journalist and poet Haddad who edits the culture page of the leading Arabic-language daily An-Nahar.
The body, Haddad said, is a quintessential part of the Arabs' heritage and lives. "Yet we in the Arab world have come to veil it, ignore it or loathe it, as if it did not exist."
Through the ages, Arab writers and poets have glorified the body with varying degrees of audacity but none in recent memory have taken on so provocative an in-your-face task.
So Haddad embarked on a mission to break traditional taboos that she claimed were hindering the progress of the Arab culture, societies, minds and language by launching the magazine in December.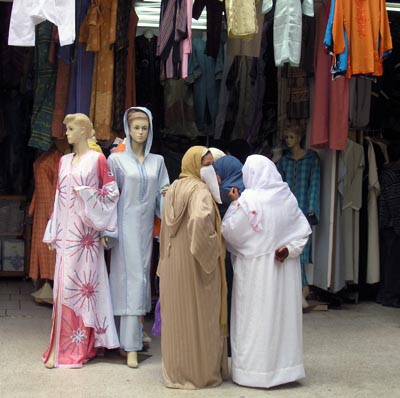 Moroccan women shopping in Casablanca (Abu-Fadil)
The attractive 37-year-old brunette's come-hither picture on the website that provides information about the quarterly magazine in English and Arabic adds to the marketing cachet surrounding this controversial publication that will not be very visible on Lebanese or Arab newsstands.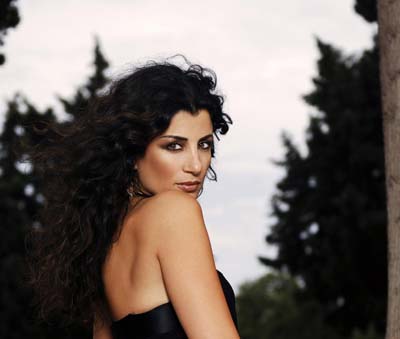 Joumana Haddad (Jasad)
Interested readers must cough up $130 for an annual subscription that ensures delivery by international courier to their homes or offices, if they live outside Lebanon.
Local readers can go to their neighborhood bookshops and get it in sealed envelopes - much like aficionados of porn fare in U.S. stores - which Haddad hopes would help circumvent censorship.
But she insists she's no porn queen. In addition to having written several books that were translated into various languages, Haddad is the administrator of the Arab equivalent of the prestigious British Booker Prize for literature.
It was inevitable the announcement of the magazine would raise more than a few hackles. A comment by an outraged Saudi Arabian browser on the website of Saudi-owned Al Arabiya satellite TV was quite indicative.
"I tell this journalist to heed God before it's too late," the writer exhorted. "Stop promoting this blatant vulgarity and obscenity."
But another Saudi writer was more supportive. "The Lebanese are an example to be followed," he cheered.
Traditional Arab societies frown on exposure of too much female flesh, or hair, and a rising tide of Islamic fundamentalism has led countless women to turn from hip or fashionable garb associated with a decadent West to modest, sometimes all-enfolding shapeless abayas, veils or face-covering niqabs.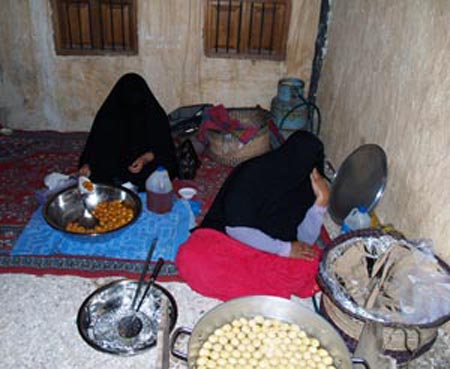 Traditional Qatari women (Abu-Fadil)
By contrast, the Jasad website is chock full of tantalizing subjects, and provides links to erotic sites, a selection of eye-popping art works the faint-hearted may wish to skip and a bloggers' page where readers can leave their mark.
Lebanese graphic designer Marie-Jo Raidy, daughter of a major printing press magnate in Lebanon, took on the project with relish and helped Haddad create a very symbolic logo for the magazine - a broken handcuff shaped like a "jeem" (j in English), the first letter in Jasad.
"There's nothing erotic about the logo itself but the icon that's implemented in the logo, which is the handcuff, is an invitation to eroticism," said Raidy, adding that the magazine was more about erotic literature than eroticism per se.
The magazine is published in Arabic - the website is in Arabic and English -- and covers international topics on the body from books to exhibitions, to the theater and movies. It was even promoted at the recent Beirut International and Arab Book Fair.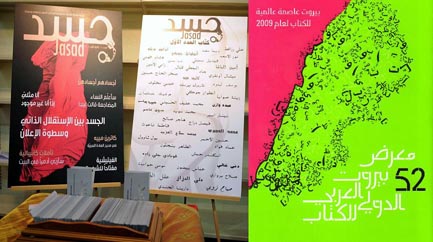 Jasad at Beirut Book Fair (Jasad)
According to Haddad, Jasad is not a manifesto or a pornographic magazine. Neither is it an activist's publication or a feminist statement.
Instead, it is a serious cultural, intellectual, literary, scientific and artistic project, she insisted in an article on the magazine's website that features a keyhole with pictures, statues and other erotic manifestations sliding through it.
"I truly and courageously hope it will play an essential part in widening the horizons of the Arabic cultural scene," she said in her video.
Related
Popular in the Community