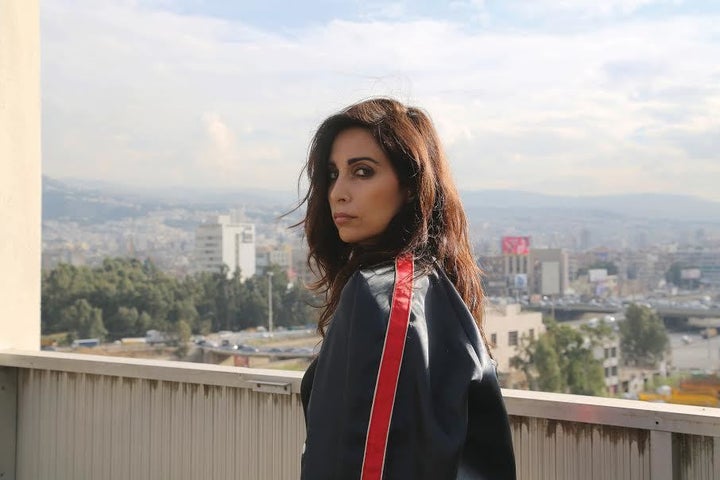 The Lebanese capital of Beirut, one of humanity's oldest cities, is still reeling from a 15-year civil war that left its citizens divided. Though the war ended in 1990, its scars endure. With thousands of buried landmines still unaccounted for and a looming threat of terrorism, the city has barely had a chance to lick its wounds.
Much of Beirut remains segregated by invisible barriers with many citizens living in fear of crossing the wrong religious or political boundaries. Taxi drivers are of the few who freely travel throughout the region, gaining poignant stories along the way. It was in the backseat of one of these timeworn cabs that singer-songwriter Yasmine Hamdan found inspiration.
"The album was made in a context of movement, travels, being on the road," Hamdan says as she describes the influences behind her latest album Al Jamilat. "There is a social and political dimension underlining most of the songs through my interactions with Lebanese taxi drivers…I am interested in exploring encounters where worlds meet, disregarding borders between musical genres or musical worlds."
From the musings of Lebanese cab drivers to growing up in a post-war country, Hamdan has wrung her entire soul into Al Jamilat. The album's title translates to "The Beautiful Women," which is an homage to a famous poem of the same name by Palestinian poet Mahmoud Darwish.
Hamdan is a subversive icon who gave a voice to a culture that has been living in the shadows of war for decades. In 1997, she and Zeid Hamdan (no relation) became musical pioneers and founded Soapkills, the first independent electronica band in the Middle East.
To the world, Hamdan is a talented composer with a hypnotic voice but to her Lebanese fans, she represents so much more. Soapkills created a type of music that, at the time, was nonexistent in Lebanon. There were no venues built for underground electronic music, nor were there audiences to support it, but they persevered. The result was a cultural explosion that reshaped Beirut's music scene.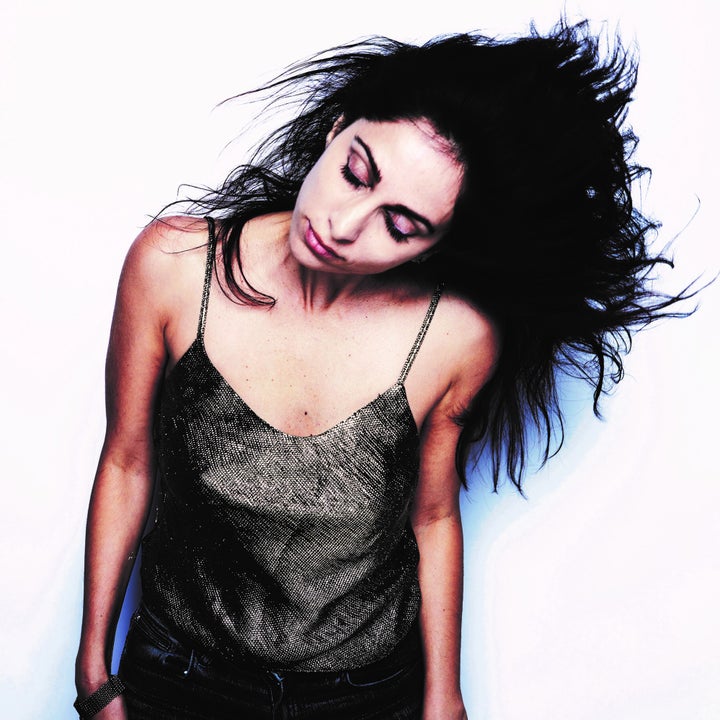 While still rooted to her family and friends in Beirut, Hamdan has been based in Paris for the last 13 years where she has been pursuing her solo career. Living as a Lebanese woman in a European culture, she refuses to be defined by the social constructs that are often built by Westerners.
"I have learned to create from a hybridized point of view," Hamdan explains. "It's an asset—something rather liberating. I consider myself part of a wider subculture that is not defined by religion, nationality, borders or genders."
Though not intentionally, Hamdan has become a symbol of modern femininity. Growing up watching Arabic films that featured outspoken women characters, a strong sense of feminism was ingrained in her at a young age—limitations were never part of her vocabulary. The celebrated Syrian-Egyptian singer Asmahan, who was famous in the '30s and '40s for being one of the few female voices in traditional Arabic music, was also a major influence in Hamdan's musical journey.
"I have a sense of mission in a way. I've always worked on being free, as a woman and as an artist," Hamdan says as she describes her role as a Middle Eastern female artist. "It was very much about resisting and being totally in control of my life and choices. When I imagine feminine characters in my songs, they're often bold, strong, passionate, militant, witty, sensual, dangerous. I see those characters as skillful witnesses, figures of change and awakening. They do not serve their home, fatherland, or religion, or any patriarch—they express themselves in some mode of life that is personal, emancipated and free."
Al Jamilat is an alluring sonic experience that explores sounds from the Middle East, Asia, Europe and even features Sonic Youth's Steve Shelley on the drums. Hamdan recently performed in Brooklyn, New York and at the Big Ears Festival in Knoxville, Tennessee with hopes of returning to the U.S. this fall. In 2013, she even had a brief stint in cinema as she performed in Only Lovers Left Alive directed by indie auteur Jim Jarmusch who saw her perform at a festival while in the middle of writing the script.
"World music can be sometimes like the lumber room in which all the non-English singers are dumped," says Hamdan about the aftereffects of her cameo. "When you are singing in Arabic, no matter what your style of music or artistic proposition is, you are faced with some of that reality. I would say that the movie helped me in many ways to cross over borders and allowed my music to reach other audiences."
Hamdan has discovered a musical niche where sensual electronica meets the archetypal sounds of traditional Arabic music. In tracks like "Assi" and "Café," her voice wails alongside entrancing electronic rhythms that flow in scintillating waves. The title track "Al Jamilat" is an amalgamation of the many soundscapes on the album—folk guitar, pulsating percussion, dreamy vocals and Middle Eastern instrumentation.
When faced with a path that was shrouded with obstacles, Hamdan slashed her own trail with a musical machete, forever changing the paradigm of Arabic music.
Related
Popular in the Community