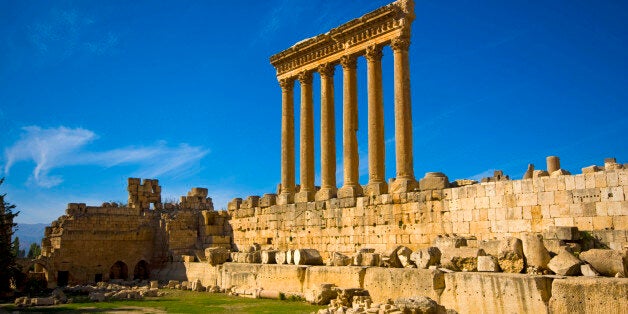 ISIS, the Islamic State of Iraq and Syria, is sometimes referred to as ISIL, the Islamic State of Iraq and the Levant. The term Levant refers to the geographic region in the Middle East that includes Israel, Jordan, Lebanon, Palestine and Syria. If ISIS seeks to expand its would-be caliphate outside of Iraq and Syria, it will move further into the Levant. Given the military might of Israel and Jordan, it seems unlikely that ISIS would target either of those countries. Palestine is wedged between Israel and Jordan, so it is also an unlikely expansion area. That leaves Lebanon as the Levantine nation most likely to be challenged by ISIS.
Lebanon might seem like an easy target for ISIS. It shares most of its border with strife-ridden Syria. Furthermore, government gridlock and infighting have left the country without a president for well over a year. Lebanon currently houses more refugees per capita than any other nation in the world. Right now, one in four residents in Lebanon is a refugee. The country's infrastructure is on the verge of collapse, with basic services such as garbage pick-up suspended. In recent days, protesters have taken to the streets to demand government reforms.
Despite these factors, Lebanon has maintained an uneasy cohesion. Memories of its own 15-year civil war motivate the Lebanese to make all efforts to avoid another drawn-out conflict. Lebanon has a deeply rooted cultural tradition of tolerance that helps to minimize prolonged reactionary behavior. It is a religiously diverse nation, with Sunni and Shiite Muslims living, working and governing with Christians.
Some would argue that another reason Lebanon has not been dragged into the Syrian Civil War or been significantly impacted by ISIS is the presence of Hezbollah. This Shiite organization is a powerful political party in Lebanon that possesses sophisticated military capabilities and resources. Hezbollah is backed by Iran. It is an arch enemy of Israel. The United States considers it a terrorist organization. But in today's complicated global community, Hezbollah is also America's unlikely ally. Both the United States and Hezbollah consider ISIS a potent and dangerous enemy.
Expanding further into Lebanon will therefore require ISIS to engage with Hezbollah. Hezbollah has a strong presence in Lebanon's capital of Beirut. In June, two men with links to ISIS were arrested for allegedly planning to set off a car bomb in the city. Violence in Beirut will most likely continue, but ISIS is also focused on the northeastern region of Lebanon close to the Syrian border. Also in June, an ISIS-led attack on the town of Ras Baalbek was stifled by Hezbollah. Just a few miles down the road from Ras Baalbek is Baalbek. Devastation to Baalbek could be of unprecedented value to ISIS for two reasons.
First, Baalbek is regarded as the birthplace of Hezbollah. It lies in the Bekaa Valley, which is reportedly the portal for arms smuggling from Iran to the militant group. Strategic hits to Hezbollah's arms and weapons reserve, let alone its political and military leadership, would be a huge victory for ISIS.
Perhaps more importantly, Baalbek is the site of one of the most remarkable archaeological wonders in the world. Its ruins have been designated as a UNESCO World Heritage Site. Baalbek dates back to Phoenician times and reached its pinnacle during Roman occupation almost 2,000 years ago. It contains the Temples of Jupiter and Bacchus, which are considered to be some of the best preserved Roman ruins in the world.
As has been widely publicized, ISIS has a seemingly insatiable appetite for destroying antiquities. The group benefits financially from the sale of looted art and antiquities on the black market. In addition, the publicity garnered from such activities bolsters ISIS's violent reputation, instills fear and attracts recruits to its organization.
Earlier this year, ISIS released video of its members destroying antiquities in Nimrud and Hatra, both in Iraq. Earlier this week, ISIS destroyed the ancient Temple of Baal in Palmyra, Syria. Both Hatra and Palmyra are UNESCO World Heritage Sites. There are six World Heritage Sites in Syria and four in Iraq. ISIS and other combatants in the Syrian Civil War have damaged, destroyed or been involved in military conflict around all ten of these culturally critical areas. Given ISIS's ferocious pace, it will have to start looking outside of Iraq and Syria if it wants to continue its campaign of archaeological destruction.
Will ISIS expand its reach further into the Levant by bringing Lebanon into conflict? Will it target Baalbek? ISIS's activities are motivating the global community to safeguard not only our living citizens, but also our collective cultural heritage. If Baalbek remains intact, Hezbollah may be remembered many years from now not as a terrorist organization, but for its unlikely role as protector of Lebanese antiquities.
Related
Popular in the Community