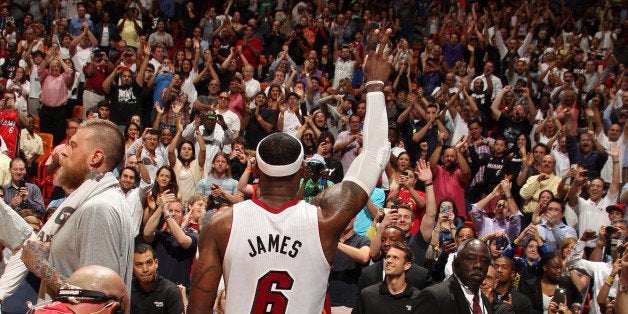 Words cannot contain the magnitude and dynamism of LeBron James much better than NBA defenders, but that doesn't mean both won't keep trying.
On a night when James proved far too powerful and accurate for the overmatched players on the Charlotte Bobcats to slow him down, the words used by NBA reporters, bloggers, fans and players did all they could to just describe him. Only marginally more successful in keeping up with four-time NBA MVP as he poured in a career-high 61 points on just 33 shots, the adjectives and exclamations filled print columns and Twitter timelines as Monday night in Miami gave way to Tuesday morning in James' hardcourt kingdom.
Phenomenal, amazing, stupendous," were words Heat forward Chris Bosh used to describe James' performance after the Heat topped the Bobcats 124-107.
From "omnipresence" to "blistering," here are some of the words and phrases used when writing about Lebron's historic performance.
Coach Nick of SBNation dubbed what James visited upon the Bobcats as "irrational domination."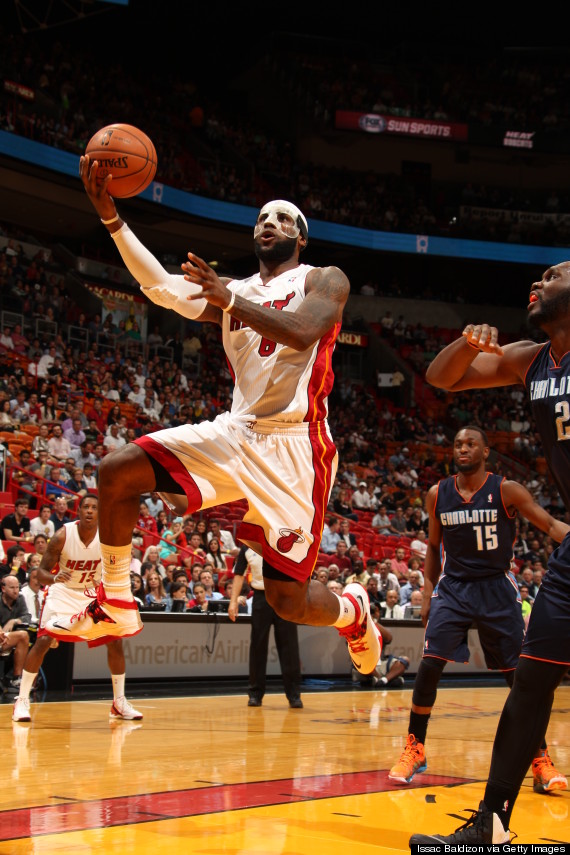 It was a "blistering 61-point detonation," as recounted by Jim Cavan of Bleacher Report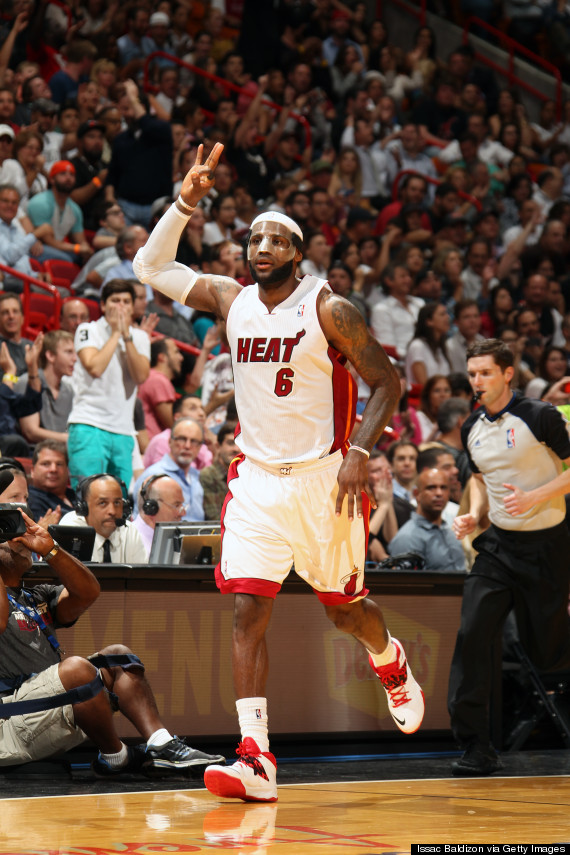 "Crazy" was the word chosen by NBA players Ricky Ledo and DeJuan Blair.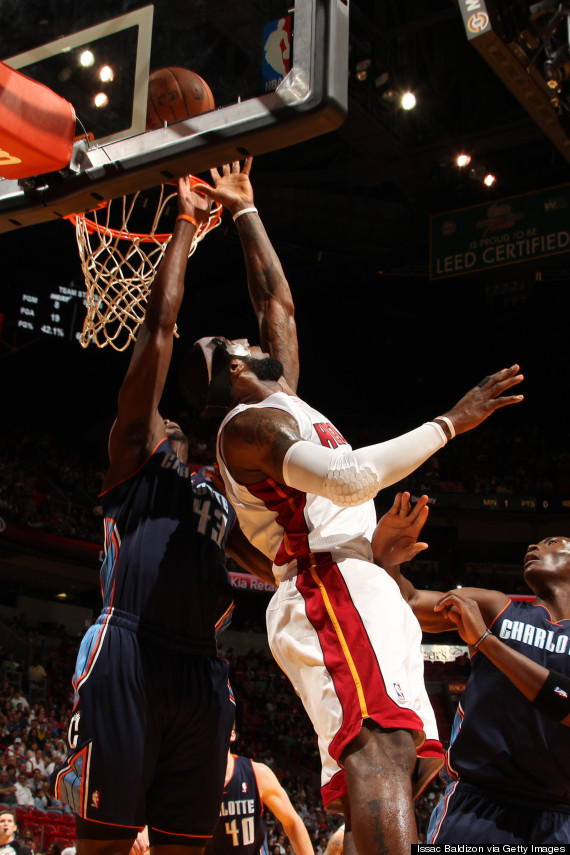 Tom Ley of Deadspin opted for "omnipresence."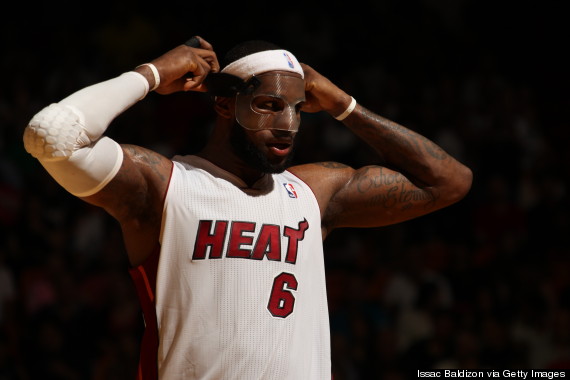 "Eruption" was how Tim Ryan of The Big Lead characterized the prodigious scoring output, describing James as "going nuts."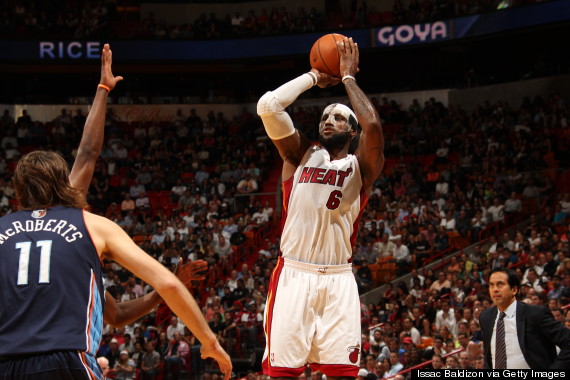 James' effort was "mesmerizing" and even created a "bonding moment," according to Ira Winderman of the Sun Sentinel.